Forex-Ratings.com is a well-known and respectable source of objective information on the key parameters of the forex market. We continuously work since 2006, highlighting the trends of the present-day global fx trading. We rate the leading fx brokers and their hottest offers. Our team has developed a broad range of assessment instruments, and we take pride in our quality content. Our ongoing and careful work adds to helping the global currency trading market become more comprehensive and clear.
Top 10 Forex Brokers in September 2021: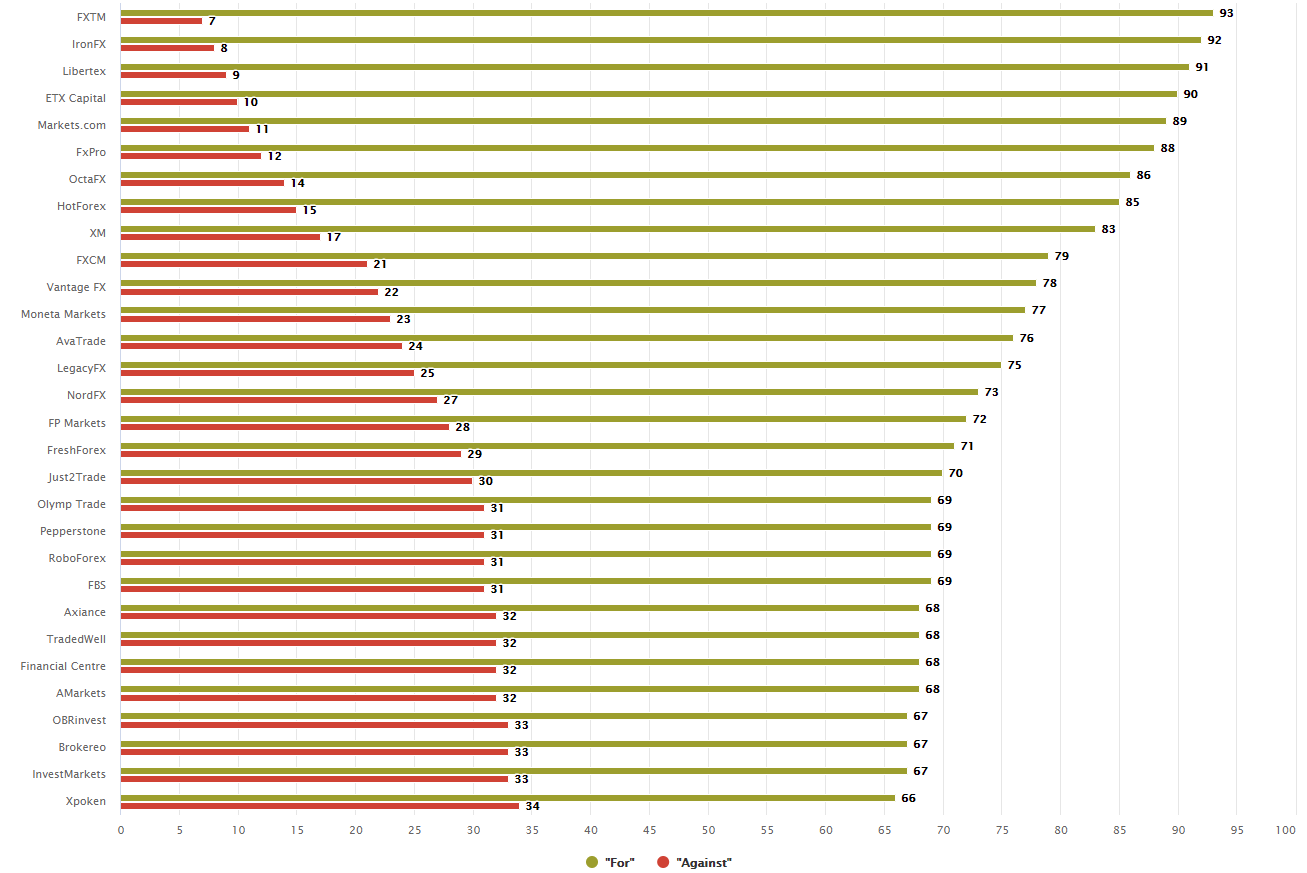 Such are results of the September 2021 voting. In November the entire configuration may turn out to be completely different, and this depends so much on each and every vote cast during the month. Our site is a meeting point where any trader can express their opinion and discuss any aspects of forex with fellow traders.
To ensure fairness and reliability of the current voting results the statistics of the previous is automatically transferred to the site's archive upon the expiry of the month. On the first day of the new month the voting starts from 'zero' point. This is why regular voting and reviewing of the fx brokers activities on our site makes real sense.