For many years in a row Forex-Ratings.com is continuously monitoring the activities of the headliners of the currency trading market. Our objective is to provide well-based and timely information to private fx traders to help them have a better idea of the advantages and limits of the forex brokers they entrust their money to. A private trader new to our site will immediately discover availability of all kinds of the necessary information necessary for currency trading, such as latest news, profound and multilateral market reviews and analytics.
We also offer a "Compare Brokers" instrument, which allows selecting one broker of several by indicating the operational parameters of primary importance. The number of criteria to take into consideration now amounts to about fifty.
Our data array allows site visitors to figure out all the crucial operational aspects for any forex broker listed. All the information about the brokers is carefully stored on our site, so it can be referred to whenever necessary.
Top 10 Forex Brokers in November 2021: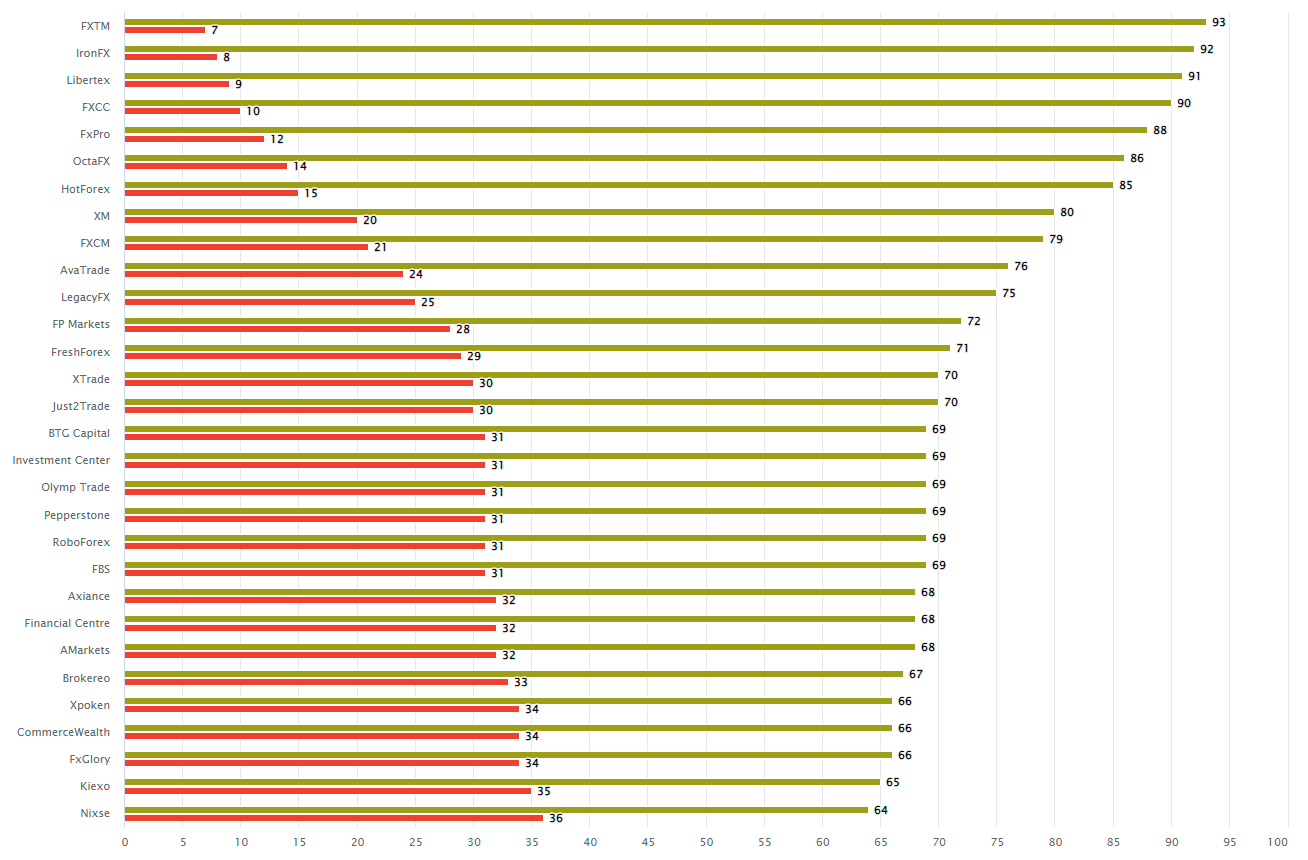 November 2021 Best Forex Brokers
Such are results of the November 2021 voting. In November the entire configuration may turn out to be completely different, and this depends so much on each and every vote cast during the month. Our site is a meeting point where any trader can express their opinion and discuss any aspects of forex with fellow traders.
To ensure fairness and reliability of the current voting results the statistics of the previous is automatically transferred to the site's archive upon the expiry of the month. On the first day of the new month the voting starts from 'zero' point. This is why regular voting and reviewing of the fx brokers activities on our site makes real sense.