Forex-Ratings.com is one of the leaders of the forex news and analytics market, and we do our best to ensure steady growth and enhancement of all the informational services that we provide. Since 2006 Forex-Ratings.com keeps on doing its never-ending job of evaluating forex and binary brokers that are currently working on the global currency markets.
Our factual knowledgebase grown during years of work has lead us to the elaboration of the various criteria helping us to define quality brokers' performance. This includes concepts of being user-friendly, comprehensive, transparent and reliable.
Top 10 Forex Brokers in August 2022: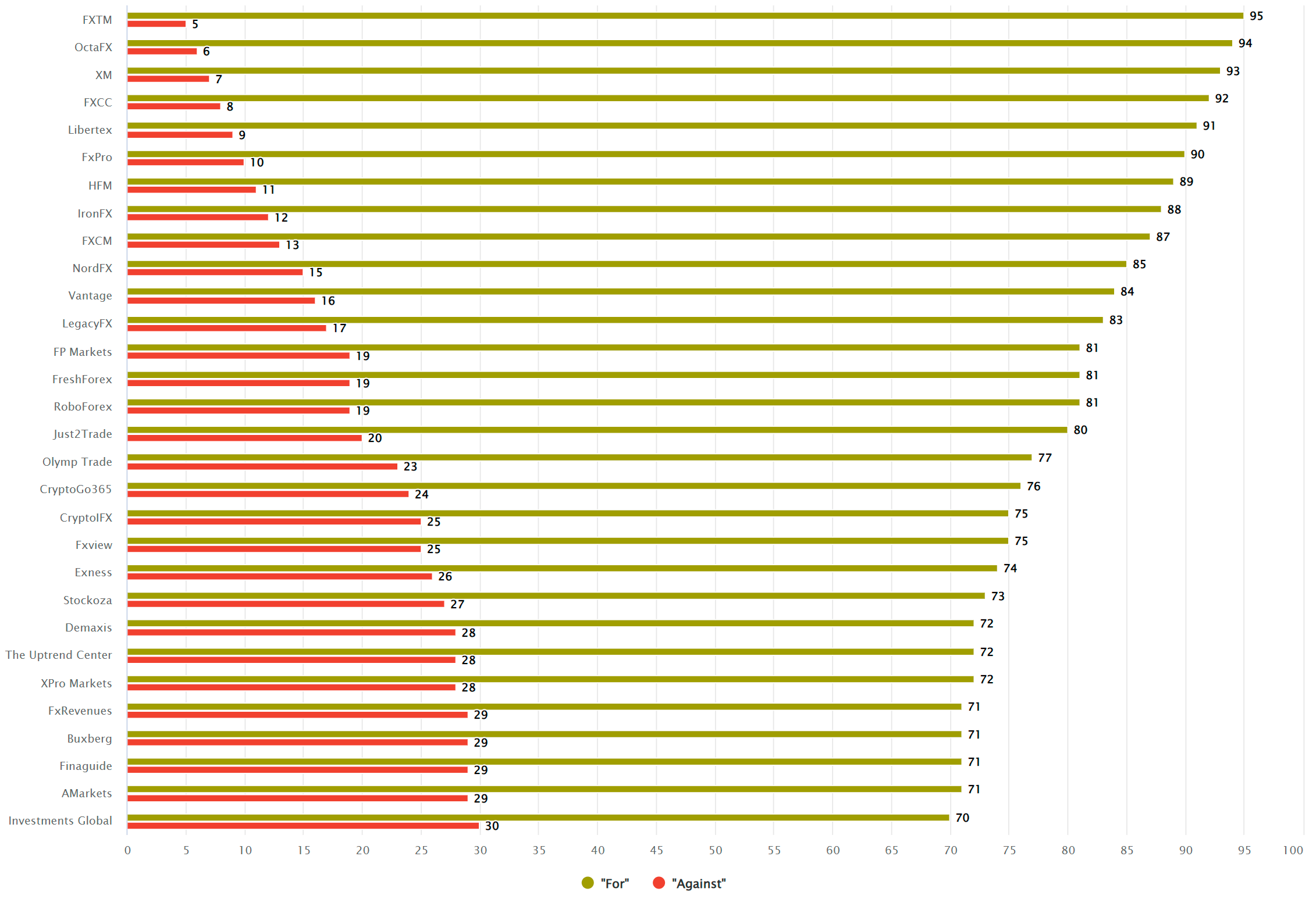 August 2022 Best Forex Brokers
Such are results of the August 2022 voting. In September 2022 the entire configuration may turn out to be completely different, and this depends so much on each and every vote cast during the month. Our site is a meeting point where any trader can express their opinion and discuss any aspects of forex with fellow traders.
To ensure fairness and reliability of the current voting results the statistics of the previous is automatically transferred to the site's archive upon the expiry of the month. On the first day of the new month the voting starts from 'zero' point. This is why regular voting and reviewing of the fx brokers activities on our site makes real sense.