Forex-Ratings.com for over ten years now is known to feature the strongest and most prospective leaders of forex and binary options markets across the globe. On the other side, we constantly receive feedback from our community that embraces private traders, currency trading analysts, journalists, and so on. Our site is a live and ever-developing entity welcoming everyone who has practical knowledge of trading forex today. Our aim is to make forex trading and all its performance aspects transparent and comprehensible.
Top 10 Forex Brokers in September 2022: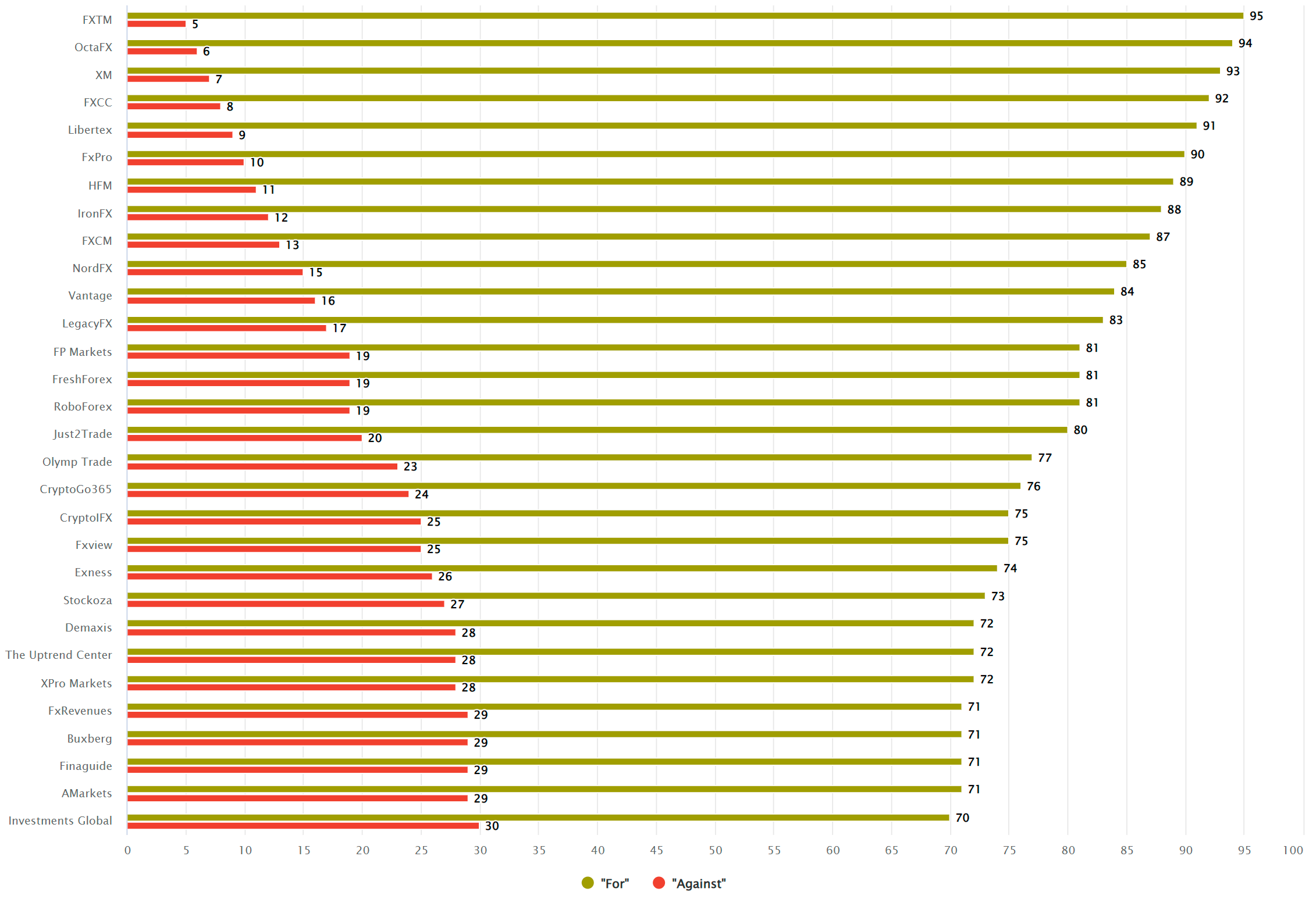 September 2022 Best Forex Brokers
Such are results of the September 2022 voting. In October 2022 the entire configuration may turn out to be completely different, and this depends so much on each and every vote cast during the month. Our site is a meeting point where any trader can express their opinion and discuss any aspects of forex with fellow traders.
To ensure fairness and reliability of the current voting results the statistics of the previous is automatically transferred to the site's archive upon the expiry of the month. On the first day of the new month the voting starts from 'zero' point. This is why regular voting and reviewing of the fx brokers activities on our site makes real sense.