Forex-Ratings.com keeps on its operational work as a forex data hub since 2006. We regularly and continuously accentuate the most important trends of the present-day global forex market. We rate the most important fx brokers offering their services worldwide. Our team has developed a broad range of assessment instruments, and we take pride in our quality content provided directly by the forex companies.
Our site works all around the clock, and we continuously adhere to the idea of prompt delivery of the latest financial news, including currency rates, market changes, political acts, and so on.
Forex-Ratings.com is a well-known and respectable source of objective and important information on the key parameters of the forex market. Our constant and accurate work adds to helping the global currency trading market become more transparent and predictable.
Top 10 Forex Brokers in October 2022: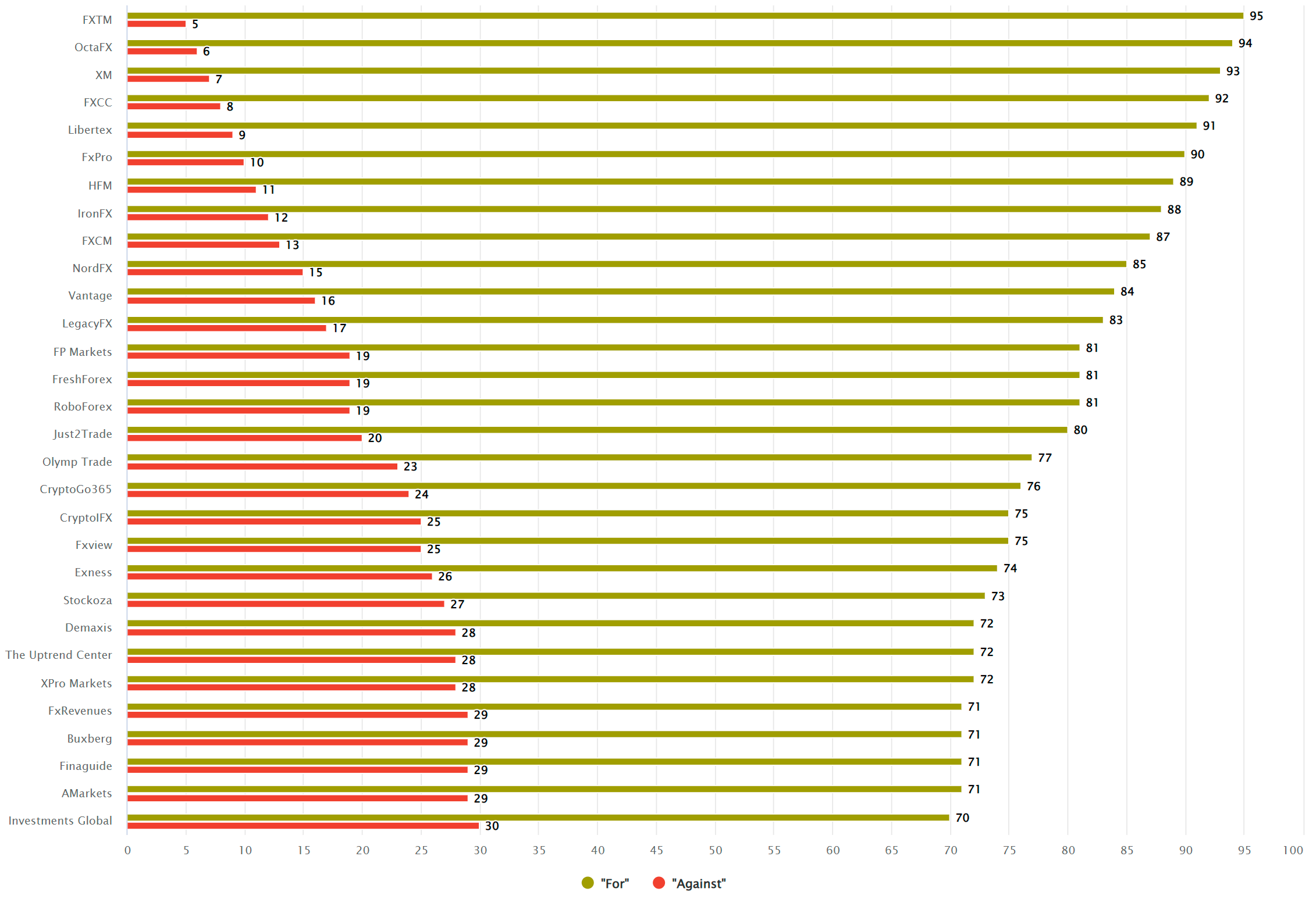 October​ 2022 Best Forex Brokers
Such are results of the October 2022 voting. In Novemer 2022 the entire configuration may turn out to be completely different, and this depends so much on each and every vote cast during the month. Our site is a meeting point where any trader can express their opinion and discuss any aspects of forex with fellow traders.
To ensure fairness and reliability of the current voting results the statistics of the previous is automatically transferred to the site's archive upon the expiry of the month. On the first day of the new month the voting starts from 'zero' point. This is why regular voting and reviewing of the fx brokers activities on our site makes real sense.