FXTM recruits financial broadcaster Han Tan as Market Analyst to its Market Research Team
---
Han Tan joins FXTM as Market Analyst, with a focus on Southeast Asia region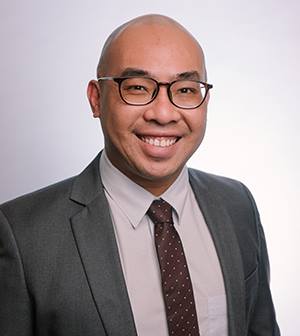 Global award-winning forex broker, FXTM, is pleased to announce the appointment of Tan Chung Han (Han Tan) in the role of Market Analyst, with a focus on Southeast Asia (SEA). As a highly experienced financial journalist and producer with more than six years of experience gained across local and international prominent news networks in the Southeast Asian region, including Bloomberg TV Malaysia, Han will become the latest member of the FXTM Market Research team.
Han will act as the voice and face for the FXTM brand within the SEA region, providing regular market commentary on both local and international market news, and educational insights for FXTM's global clientele.
Welcoming Han to the company, Nicholas Defteras, Chief Executive Officer of FXTM, said:
"We are very pleased to welcome Han as the latest member of the FXTM family. Our company continues to grow at a rapid pace, as our brand expands its global footprint. The credible experience and profile of Han fulfils many core values of the FXTM brand and we look forward to the contribution of Han towards providing a client-centric approach with high-level market analysis and overall investment in client education. We have planned over 200 educational events globally this year, and Han will help execute some of our ambitious and ever-evolving educational offerings. We wish Han every success in his new role".
Han Tan also commented on his new role: "The FXTM brand has grown at an exceptional rate over the past few years, and I am very impressed with the core values of the company and its commitment towards continual investment in providing superior educational offerings for investors from all walks of life. This career change is an exciting one for me and I am thrilled to be joining the FXTM brand. I can't wait to contribute and be a part of the award-winning Market Research team."
Han graduated with a degree in Communications from Liberty University in Virginia, USA in 2006 and soon after commenced his career in the media industry. He has held a number of key roles for both local and international business news channels as presenter and producer, including Bloomberg TV Malaysia and Malaysian business radio station, BFM. During his career in the media industry, Han has developed a passion for financial markets, reported on top business and economic news for Bloomberg TV Malaysia's two most popular business shows, Moving Malaysia and Dashboard. Han also interviewed key industry leaders, including 2006 Nobel Peace Prize winner Muhammad Yunus. Han also moderated panel discussions with representatives from Bank Negara Malaysia and World Bank Malaysia.
Han joins Global Head of Currency Strategy and Market Research Jameel Ahmad; CNBC Arabia anchor and Chief Market Strategist Hussein Sayed and Research Analyst Lukman Otunuga who together form FXTM's Market Research team. Reports and commentaries written by these expert analysts are frequently picked up and referenced by international financial media, constituting a vital part of the company's continued commitment to increasing brand awareness and investing in client education.