Cryptocurrency is appealing to traders due to its extreme volatility. Rates can fluctuate by tens or even hundreds of percent per day. Sufficient trading experience + a set of proven strategies + stress resistance = a starter pack for an ideal cryptocurrency trader. Thus, if you are a beginner or simply don't like to take risks in your strategies, investing in cryptocurrency is hardly a good choice for you. However, we strongly recommend at least trying, because if you choose the right time to enter the market and follow the rules of risk management, cryptocurrency trading can bring you much higher returns than traditional investments. Cryptocurrencies can also be included in your investment portfolios along with more traditional assets. Investing in bitcoin, for example, could have made you a millionaire in a few years. In mid-October 2015, a bitcoin was worth $262. Had you bought just one bitcoin then, you would have made $57,000 by now. Think about it!
Cryptocurrency trading: where to start
How to trade cryptocurrency? In order to join the cryptocurrency rush, you only need a small amount of money and an intermediary on the market. There are two options for making cryptocurrency transactions:
If you want to buy cryptocurrency for personal use, you can do it on a cryptocurrency exchange. There are many different options on the market, so the choice should be made responsibly, otherwise there is a risk of ending up with an unreliable agent. Which cryptocurrency exchange is the best? We recommend giving preference to the most famous platforms: Binance, Bitfinex, Coinbase, EXMO, etc. After choosing a cryptocurrency exchange, you need to create your account, the so-called digital wallet, where the currency will be stored. Poof — you're a crypto investor now!
To make cryptocurrency transactions, you need to have a set of public and private keys. These keys are similar to the passwords generated by your cryptocurrency wallet. Your public key is associated with your wallet address and allows people to send you cryptocurrency. Your private key is used to confirm transactions sent from your wallet.
If you want to make quick money on cryptocurrency trading, just open a special account in cryptocurrency with a broker instead of a personal wallet on the exchange. It's faster and easier. For example, at Grand Capital we have Crypto accounts with 68 cryptocurrency pairs available for trading, so that every trader can choose the one that suits their mood and wallet.
How much money do you need to start trading crypto?
If you need to find out just how much money you need to become a crypto trader, the basic formula for initial deposit still applies. The rule of the thumb is that your initial deposit shouldn't be a significant of your available capital, but it should be enough for you to master all the desired trading instruments and test strategies. A range of $1,000–$2,000 is commonly suggested. This amount is enough to build your method and test strategies that will help you in the future when dealing with large amounts and high risks.
How to choose a cryptocurrency for trading
First, remember that there is no single perfect cryptocurrency, but there are perfect cryptocurrencies for particular goals. For example, bitcoin is the best cryptocurrency as a safe haven asset because it's the most widespread and its supply is limited.
Cryptocurrencies can be divided into types based on various parameters and the spectrum of use, but they all have one thing in common: their operation is based on blockchain technology, which makes them decentralized.
There are special services for analyzing cryptocurrencies, for example, CoinMarketCap. With their help, you can compare all cryptocurrencies by market capitalization and other parameters, as well as find out a lot of useful information about crypto trading. For investments, it's better to choose popular cryptocurrencies from at least top 30. This guarantees greater stability and variety of places where this currency is traded.
How to choose a trading strategy for cryptocurrency
Successful trading in cryptocurrency, as is the case with any other asset, is impossible without an effective strategy. However, strategies for crypto trading differ significantly from the strategies used with other instruments. For example, technical and computer analysis, indispensable for currency pairs, require a different approach. Rules of pricing in the cryptocurrency market does not apply to standard analytical methods, an individual approach and indicator settings are needed. Crypto assets are known for sharp price swings. The price can change instantly by several hundred points.
An important feature of cryptocurrency pricing is the frequent formation of price impulses. To make money trading cryptocurrency, it's important to place orders in the direction of the price spike in time (we recommend using Buy Stop and Sell Stop orders).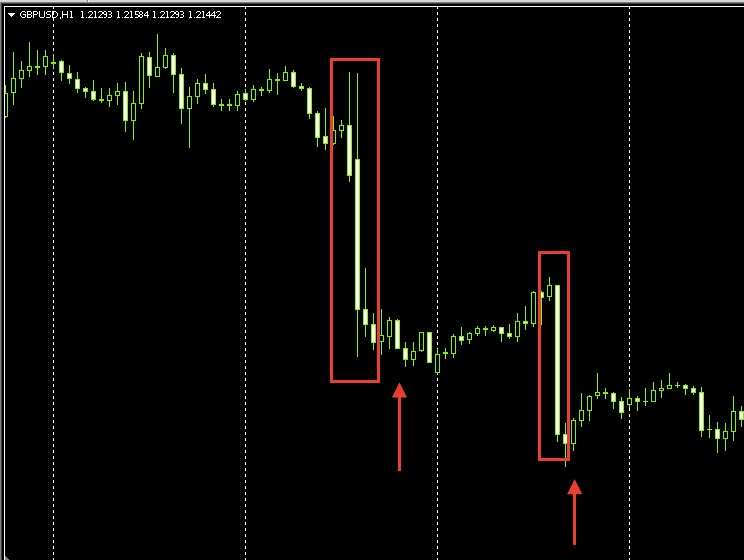 The high level of volatility of digital assets creates good potential for ultra-high profits.
So, we've already covere various aspects of trading currency pairs and cryptocurrencies. In the following articles in this series, we'll talk about other popular instruments so that you can make your own decision and choose the suitable assets for your trading.