AMarkets online broker offers a lucrative affiliate program Agent (IB) that allows partners to attract clients and earn a solid passive income from their trading activity. This affiliate program will be suitable for partners who run educational centers, individual consultants, traders, money managers, trading strategists and systems developers. With the highest remuneration rates in the industry, Agents receive stable commissions calculated based on referred clients' trading volume. To activate his partner account and access remuneration, an agent needs to refer at least 3 active clients.

Payments are made every day in US dollars and are available for withdrawal without any restrictions. Also, once a month, AMarkets compensates its partners for all commissions and fees charged by payment systems to ensure that its agents get 100% of their income. Agents can build their own partner networks of second and third-level partners and receive income from their activity as well.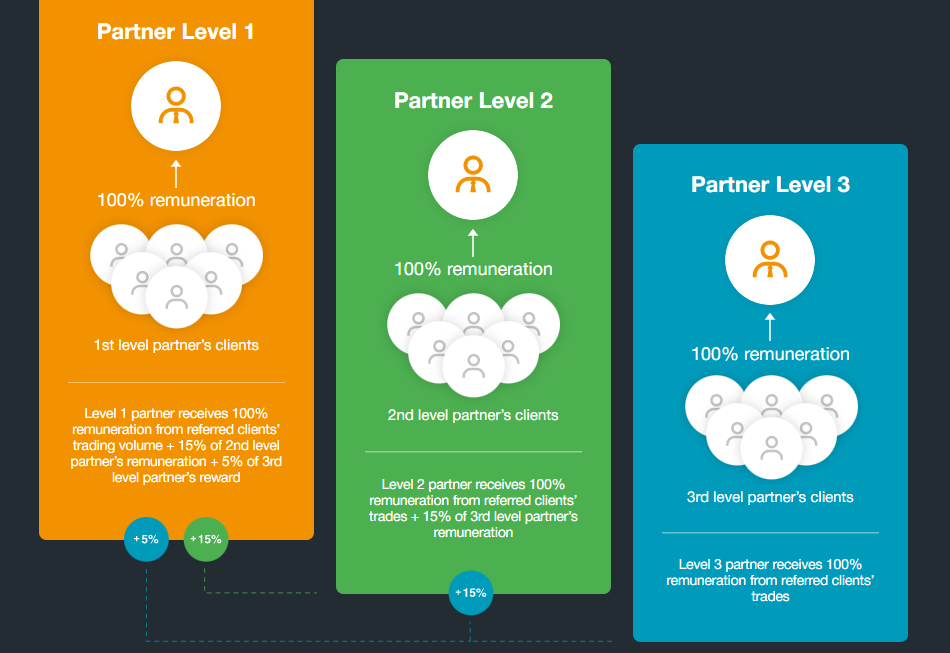 How much can you earn?
Suppose you invited 10 clients who deposited a total of $10,000 into their trading accounts. Based on our statistics, this amount of money can generate 100 lots a month. With the standard remuneration rate, you will be getting $10 per 1 lot traded by the clients with «Fixed» accounts, which means that you'll be earning $1000 a month.
But this is just a ballpark figure. Let's take a look at the real success story of one of our partners and see how much he earned and how.
The partner used the AMarkets RAMM copy trading service to build a successful business. He created a trading strategy and became a signal provider - he attracted clients who registered their investment accounts and joined the partner's strategy to copy transactions from it. The copying process is fully automated, so the clients didn't have to worry about anything. All trading signals were simply copied to their accounts in accordance with the strategy settings and the selected risk management parameters (set by the clients themselves).
The RAMM investment platform allows the signal provider (strategy manager) to generate income in three ways:
Percentage from profitable trades – up to 50% of income.
Commission from the trading turnover of all investors subscribed to the strategy – up to 5 USD per lot.
Partner remuneration for the attracted investors within the "Agent" affiliate program – up to 15 USD per lot, depending on the type of trading account, strategy and remuneration rate.
To scale his business, the partner also created a Telegram channel to share the results of his strategy, which allowed him to attract more clients (i.e. investors in his trading strategy).
How much did the partner earn?
In just a few months, the partner turned in more than 7000 USD in affiliate rewards alone. In addition, he earned 4500 USD commission from the investors' trading turnover and 5400 USD from profitable trades.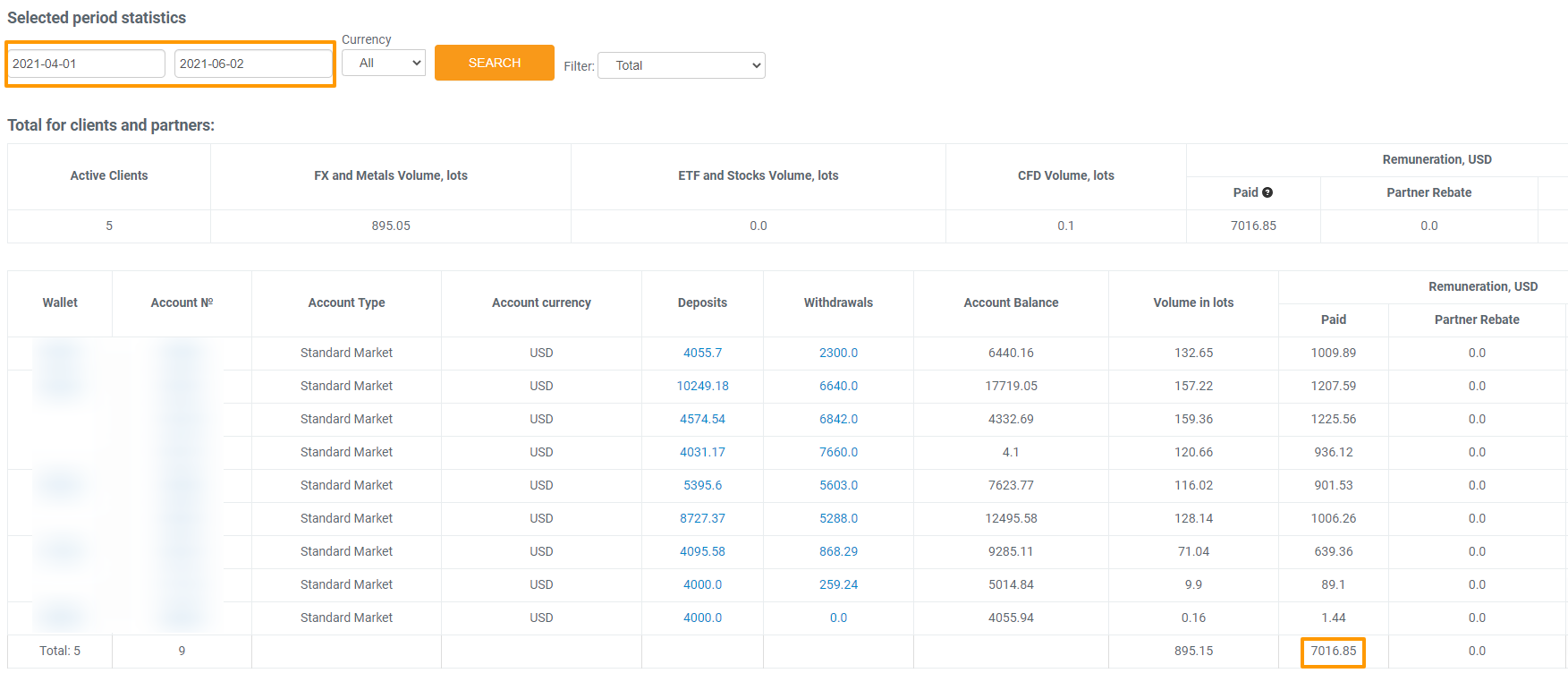 The total partner's income for two months amounted to 16 900 USD.
The partner's trading system keeps showing steady positive results and allows both the partner and his investors to generate a solid income. As you can see, partners can use the RAMM service as an excellent tool to maximize their profits by generating trading turnover on their clients' accounts every day. This is a perfect example of an affiliate business that is beneficial for both sides - the partner and his clients.
If you have enough trading experience to develop your own effective trading strategy, you consider adding your strategy to the RAMM copy trading service to maximize your affiliate income.