Trading in the forex market demands more than one might expect at first glance. Not only does it require a significant investment of time and money, but it also necessitates a great deal of intellectual effort and understanding. Moreover, due to the intense emotions it often generates, most traders attempt to manage and restrict their responses. It necessitates discipline and structure, and frequently influences and shapes one's everyday routine and overall existence. If you become fully committed to trading, you will quickly realise that it is more than just a pastime. As a result, numerous traders have developed various plans, tactics, and ways to deal with the demands of trading.
What is forex trading?
Forex trading involves trading one currency for another with the goal of profiting from price movements. All forex traders aim to make profits by predicting price movements, whether the price of an instrument will go up or down. When a trader enters a trade, they are essentially taking a position. If a trader believes that the price of a currency will rise during the trade, it is referred to as taking a long position or going long. Conversely, if a trader anticipates a price decrease, it is known as taking a short position or going short.
How currencies are traded
All currencies are traded in pairs. A currency pair represents the value of two currencies relative to each other. Take the EUR/USD pair as an example, where the Euro is the first currency and the US dollar is the second currency. The base currency is the Euro, and the quote currency is the US dollar. If a trader observes a quote of $1.31 for the EUR/USD pair, it means that the pair is being traded at $1.31, indicating that they can sell 1 Euro and acquire $1.31 US dollars.
Likewise, whenever the value of a currency fluctuates, it does so relative to another currency. If the GBP/USD quote shifts from 1.23 to 1.37, it indicates that the British pound has gained value or increased in comparison to the US dollar. Alternatively, it implies that the US dollar has lost value or decreased in relation to the British pound, as it would require more dollars to purchase 1 pound.
The major currency pairs traded by forex traders are the following: EUR/USD, GBP/USD, USD/JPY, USD/CHF, USD/CAD, AUD/USD, NZD/USD.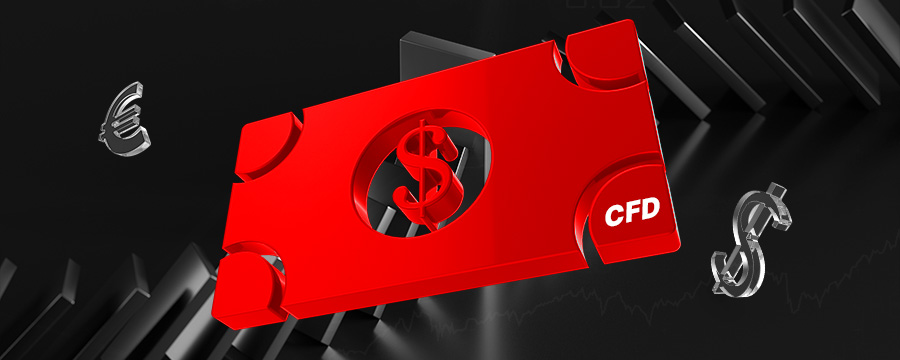 Top forex pairs
The most widely traded currency pairs are the EUR/USD, USD/JPY, GBP/USD, and USD/CHF. These pairs have significant trading volumes and represent the largest economies globally. Forex traders have a preference for trading these currencies due to their high volumes, which typically result in narrower spreads. In addition to these four pairs, there are also "commodity currencies" and "cross pairs" available for trading in the forex market.
The Canadian dollar, Australian dollar, and New Zealand dollar are the three primary commodity currencies that experience the highest trading volumes. Additionally, the Japanese yen is also recognised as a commodity currency due to its dependence on oil price fluctuations.
GBP/JPY, EUR/JPY, EUR/CHF, and EUR/GBP are known as cross pairs. With the creation of "currency crosses," you can now convert your currency directly into your desired one, instead of having to convert them into US dollars first, as it used to happen in the past.
More forex terms to know
Pip: It stands for percentage in points and is the smallest price change within a currency pair.
Bid-ask spread: The bid-ask spread refers to the difference between the highest price a buyer is willing to pay for a currency (bid price) and the lowest price at which a seller is willing to sell (ask price).
Lot: Currencies are traded in lots which is a standardised unit of currency. A lot size corresponds to 100,000 units of currency, a micro lot to 1,000 units and a mini lot to 10,000 units.
Leverage and margin: Typically when trading CFDs on forex, traders have to put down a small initial deposit (which is called margin) in order to borrow money with leverage which will allow them to open bigger positions.
CFDs
With the popularity and accessibility of forex trading, more and more traders choose to trade forex through CFDs. CFDs refer to Contracts for Difference which is an agreement between a trader and a broker to pay the difference between the open and closing price of an instrument. There are no physical currencies exchanged when trading forex through CFDs.
Benefits of trading forex through CFDs
You can go long or short
The main benefit is that with CFDs you can speculate on the prices of forex going up or down, being able to benefit from both rising and falling prices.
Use of leverage
CFD trading allows for the use of more leverage than usual. With leverage, you can use a small deposit and borrow the rest to open a bigger position and claim bigger profits. However, when using leverage both profits and losses can be magnified, so managing your risk is key.
Low-cost entry
You can participate in the forex market with less money than if you had to buy the physical asset. This allows more and more traders to explore market opportunities and participate in the forex market.
Try CFD trading with a regulated broker
Choosing a regulated broker to trade CFDs is key as they can provide support, security and safety when trading. IronFX is a longstanding name in CFD trading and an ideal place to explore currency trading. IronFX offers more than 80 currency pairs which you can trade with superb trading conditions via the leading MetaTrader 4 platform.
If you are interested in CFD trading, open a demo account with IronFX and start trading. A demo account will give you access to the financial markets which you can trade with virtual funds and experience forex trading without risk.
Alternatively, if you are a seasoned trader, you can open a live trading account and explore all that IronFX has to offer.
Risk Warning: CFDs are complex instruments and come with a high risk of losing money rapidly due to leverage. 61.8% of retail investor accounts lose money when trading CFDs with this provider. You should consider whether you understand how CFDs work and whether you can afford to take the high risk of losing your money.
Disclaimer: This information is not considered as investment advice or an investment recommendation, but is instead a marketing communication.