Trading in forex, stocks or commodities has always been popular, but with the advent of the internet, trading has become more widespread. A new generation of traders has entered the arena of online trading, and with the help of new tools trading has become even much more easier and efficient. Choosing to trade online from the comfort of their own home or on the go, using their mobile device and an internet connection, traders can now take advantage of trading opportunities with less capital and more support.
With online brokers and a wealth of information around us, anyone can start learning about CFD trading. So what was once the domain of a few investors has now become a democratised space where everyone and anyone can participate with as little as a few hundred dollars. With so many educational resources, a big selection of online brokers and low-cost entry requirements, anyone can dip their toes into trading. And CFD trading has a lot to do with it.
What are CFDs?
Contracts for Difference, known as CFDs, represent financial derivatives and allow traders to speculate on the price fluctuations of diverse underlying assets, without having to possess the assets themselves. In CFD trading, the involved parties, namely the buyer and seller, establish an agreement to exchange the difference in the value of an asset between the opening and closing of the contract. The underlying assets can be anything from stocks to indices, commodities, or currencies.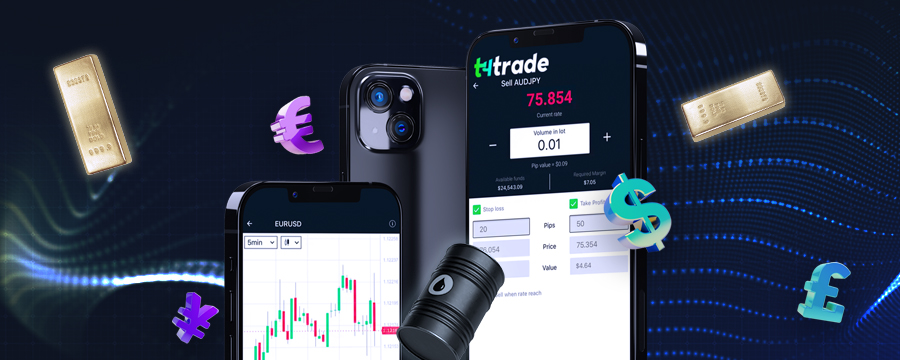 So how is CFD trading different than traditional trading and investing?
While traditionally trading forex or stocks meant that costs were restrictive and the instruments with the greatest potential had a pricey tag, now with CFDs, or Contracts for Difference, trading has become more affordable. CFDs can be traded just like forex but they have a few interesting differences that have made them more appealing to the wider trading community.
Advantages of trading CFDs
You don't own the underlying asset. When you buy forex or indices for example, you basically own the asset, but with CFDs you don't take ownership of an asset but rather you are trading on how you believe the trading instrument will move. For example, if you believe your currency pair, let's say GBP/USD, will go up, then you will open a "long" position which means you will buy units of the pair without owning them. On the other hand, if you think the pair will go down, then you will open a "short" position, which means you will sell units of the pair and buy them back when their price is lower.
CFDs are traded with leverage. If you register with a broker to trade CFDs on forex, you will find that you can trade with leverage. Leverage allows you to trade more by depositing less and borrowing the rest from your broker. By multiplying your initial capital you will be able to make more profits if the trade goes as expected, but if the market moves against you, then you could make bigger losses. This is why leverage is described as a double-edged sword.
You can go both long and short. With CFDs you can speculate about the price going up or down, without being limited to one direction. So you can potentially make a profit even when the price of an instrument goes down, which is impossible when you actually trade the real asset.
CFD risks
When trading any type of financial instrument, including CFDs, there is always some risk involved. There are never absolute guarantees, and individuals who enter into trading with the expectation of becoming rich fast will soon realise that this is not the case. Having realistic expectations and factoring in the possibility of making mistakes and learning from them is essential for your confidence and trading in the long run.
Useful tips for trading CFDs
Educate Yourself: Gain a solid understanding of how CFDs work, including their risks, and potential rewards. Explore and test different trading strategies and risk management techniques.
Choose a Reliable Broker: Select a reputable and regulated broker with a good track record such as T4Trade. With competitive trading conditions, a user-friendly trading platform, and a wide range of markets, T4Trade will help you reach your trading goals.
Develop a Trading Plan: Establish a well-defined trading plan that includes your financial goals, risk tolerance, and entry and exit strategies. Try and follow it so you avoid aking irrational and impulsive decisions.
Practice with a Demo Account: Many brokers offer demo accounts where you can practice trading CFDs with virtual money. Test your strategies and gain experience without risking real capital.
Manage Risk: Implement effective risk management techniques such as setting stop-loss orders to limit potential losses. Consider the size of your positions and the amount of leverage you use. Avoid risking more than you can afford to lose.
Stay Informed: Keep up-to-date with market news that could influence your trading instruments and follow reliable sources for keeping abreast of market trends. Always perform an extensive analysis and ensure that you have checked all aspects of a trade before risking your actual funds.
Diversify Your Portfolio: To mitigate risk, it is advisable to avoid trading only one asset. Instead, diversify your CFD trading portfolio by trading various asset classes and spreading your risk across multiple positions. By doing so, you can potentially offset losses in one area with gains in another, thus enhancing the overall stability of your portfolio.
Monitor Your Trades: Regularly review your open positions and adjust your strategies if necessary. Monitor market conditions and decide whether is best to take profits or limit losses by closing positions when necessary.
Control Your Emotions: Emotions like fear and greed can negatively impact your trading decisions. Stay disciplined, stick to your trading plan, and avoid making impulsive trades based on short-term market fluctuations.
Keep Learning: As markets constantly evolve, it is crucial to keep pace with the changes by continuously enhancing your knowledge and skills. Dedicate yourself to ongoing education, staying updated on new trading techniques, and market trends. By doing so, you can consistently improve your trading abilities and increase your chances of success over time.
Try CFD trading with a regulated broker
Choosing a regulated broker such as T4Trade is important as you will have the right support and resources to reach your goals. From more than 300 trading instruments to superb educational resources and the latest trading software, T4Trade is the ideal partner to help you find success in the world of online CFD trading.
Risk Warning: Our products are traded on margin and carry a high level of risk and it is possible to lose all your capital. These products may not be suitable for everyone and you should ensure that you understand the risks involved.
Disclaimer: This information is not considered as investment advice or an investment recommendation, but is instead a marketing communication