The price of Crude Oil, on the D1 time-frame, was in a lengthy downward spiral until April 21 when a lower bottom was recorded at 9.87. This extreme all-time low was too good for the bulls to ignore and they started entering the market with long positions.
After the bottom at 9.87, a possible price reversal or early stage of a new trend was confirmed when the market broke through the 15 and 34 Simple Moving Averages and the Momentum Oscillator entered into positive terrain by breaking the zero baseline.
During the upward move a Morning Star Candle pattern formed that further confirmed the change to a bullish sentiment in the Crude Oil Market.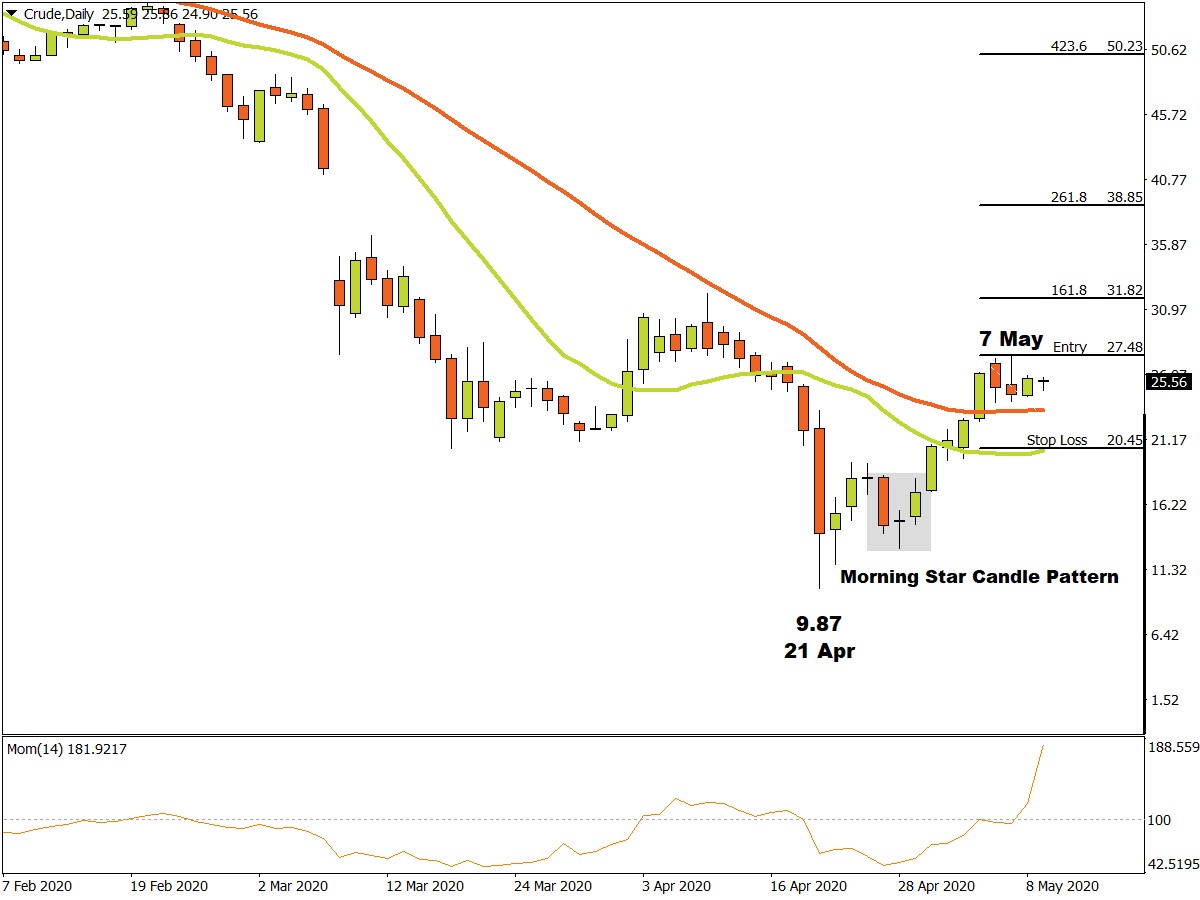 A possible critical resistance level formed when a top was recorded on May 7 at 27.48. The bears are currently trying to push the price lower.
If the Crude Oil market breaks through the critical resistance level at 27.48, then three possible price targets may be calculated from there. Applying the Fibonacci tool to the top of the resistance level at 27.48 and dragging it to a possible support level near the 15 Simple Moving Average at 20.45, the following targets might be considered. The first target could be estimated at 31.82 (161 %). The second price target might be considered at 38.85 (261.8%) and the third and final target may be projected at 50.23 (423.6%).
If the 20.45 support level is broken, the anticipated price targets are annulled.
As long as the price continues making higher tops and bottoms, thus confirming an uptrend is in place and demand is overcoming supply, the outlook for the Crude Oil market on the Daily time-frame will remain bullish.
Written on 11/05/2020 by Theunis Kruger, FX Trainer at FXTM