Hi traders, today we're watching the USD as small signs of overextension have just started to emerge. Could today's US employment data help give the USD a boost after days of beatings or could we see new monthly lows? Views are mixed on today's employment data are mixed with the conscious forecast suggesting 150,00 jobs were added but PNC is expecting Friday's payrolls to decline by 400,000 and Goldman Sachs is forecasting a drop of 250,000.
Opinions from some of Wall Street's forecasters suggest employment either slowed to a crawl or could have even turned negative in January and ADP reported Wednesday that companies slashed 301,000 jobs in the month.
The Omicron variant is seen as a key reason for the possible decline but views suggest that the job market should bounce back once the current variant runs its course. The economy is still seen as strong and companies are looking to hire. Could today's data influence a hawkish FED?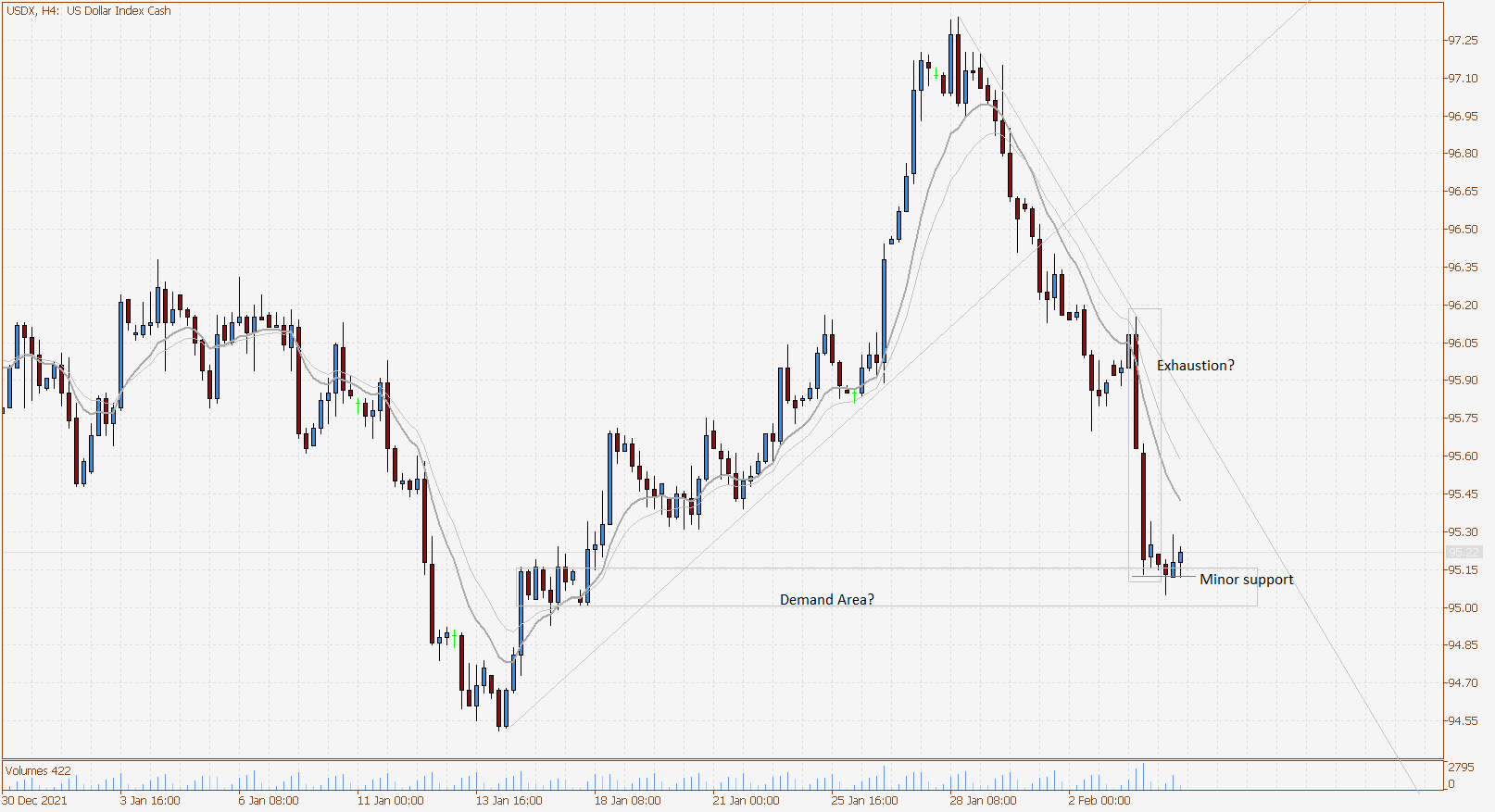 USDX H4 Chart
It's been one-way traffic for the USD this week. It wasn't long ago we saw 97 traded at. This week so far has been hammer time for the USD with over 2% shredded off price. We can see on the 4H chart below that buyers are trying to hold at the support area seen at 95-95.20. A break below this level continues the overall decline but a hold could start to sow seeds of a counter rally. Could the US employment give USD buyers something to cheer about or could it just maintain the overall pain we've seen this week?