CFD assets are among the most widely used financial products in the market. The major reason so many traders prefer CFD trading is that with CFDs there is no physical delivery; all you have to do is deposit a margin and close your position anytime during trading hours. Transactions can be performed in minutes, without the need for high-tech and/or costly equipment. You only need a good web connection and a computer. CFDs are a type of derivative that allows traders to benefit from price movements of an underlying asset without ownership. This is a key advantage for those who lack the time or resources to access the markets. Need to know more?
A contract for difference (CFD) is basically a type of derivative, which means that it derives its value from an underlying asset's performance. For example, if you buy Google shares and they increase by 5%, your investment will increase as well. However, if the value decreases by 5%, your investment will decrease by the same percentage rate.
A CFD is a contract between two parties for trading the difference in the value of an asset at a future time. The party that wants to buy the asset pays the other party a premium which becomes the purchase price. When the value of the asset changes, due to movements in the market, traders will win or lose money as a function of their position.
There is a saying that says: " Whatever goes up comes down, and whatever goes around comes around". That's true when it comes to CFD trading. The main idea behind CFDs is to generate profits through price fluctuations. Sounds simple..? Good choices are those that really make a situation go smoother.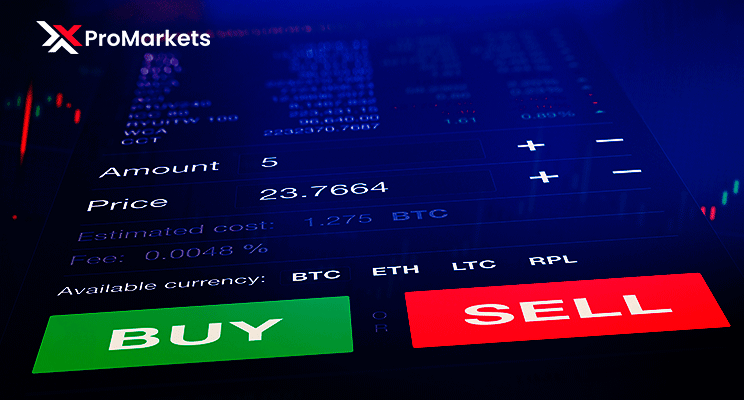 But that's just one side of the coin. When using CFDs, you should be aware that they do not provide complete protection against market volatility. Why? Because commissions and fees might put you in danger if you're careless. The more you are aware of, the easier it is to manage risks.
Joining forces with XPro Markets
An XPro Markets account is a convenient and cost-effective way to get you on the right track in the financial markets. XPro Markets could be one of the many choices available in the industry, allowing you to be actively engaged in a dynamic global financial community. What's more, it gives you access to the most sought-after CFD assets like Forex, Indices, Commodities, Stocks and Cryptocurrency Futures from one account! And most importantly, it provides a trustworthy trading environment, tailored to traders' benefits.
Risk Warning: Contracts for Difference ('CFDs') are complex financial products, with speculative character, the trading of which involves significant risks of loss of capital.
Disclaimer: This material is considered a marketing communication and does not contain, and should not be construed as containing investing advice or a recommendation, or an offer of or solicitation for any transactions in financial instruments or a guarantee or a prediction of future performance. Past performance is not a guarantee of or prediction of future performance.