The Euro on the H4 time frame was in a bearish trend until 6 October, when a lower bottom was reached at 1.15292. Bulls found the price attractive there and demand started overcoming supply. After the lower bottom at 1.15292, the Euro broke through both the 15 and 34 Simple Moving Averages and the Momentum Oscillator crossed the baseline into bullish terrain, confirming that the bulls were gathering strength.
A higher top and possible critical resistance level was formed on 11 October at 1.15867 as bears are currently battling to take control of the market again. The question now is if the bulls have got what it takes to maintain their momentum.
If the Euro breaks through the critical resistance level at 1.15867, then three possible price targets may be calculated from there. Applying the Fibonacci tool to the top of the resistance level at 1.15867 and dragging it to the last higher bottom at 1.15414, the following targets can be considered. The first target may be projected at 1.16147 (161%) and the second price target can be likely at 1.16600 (261.8%). The third and final target may be expected at 1.17333 (423.6%) if the uptrend continues making higher top and bottoms.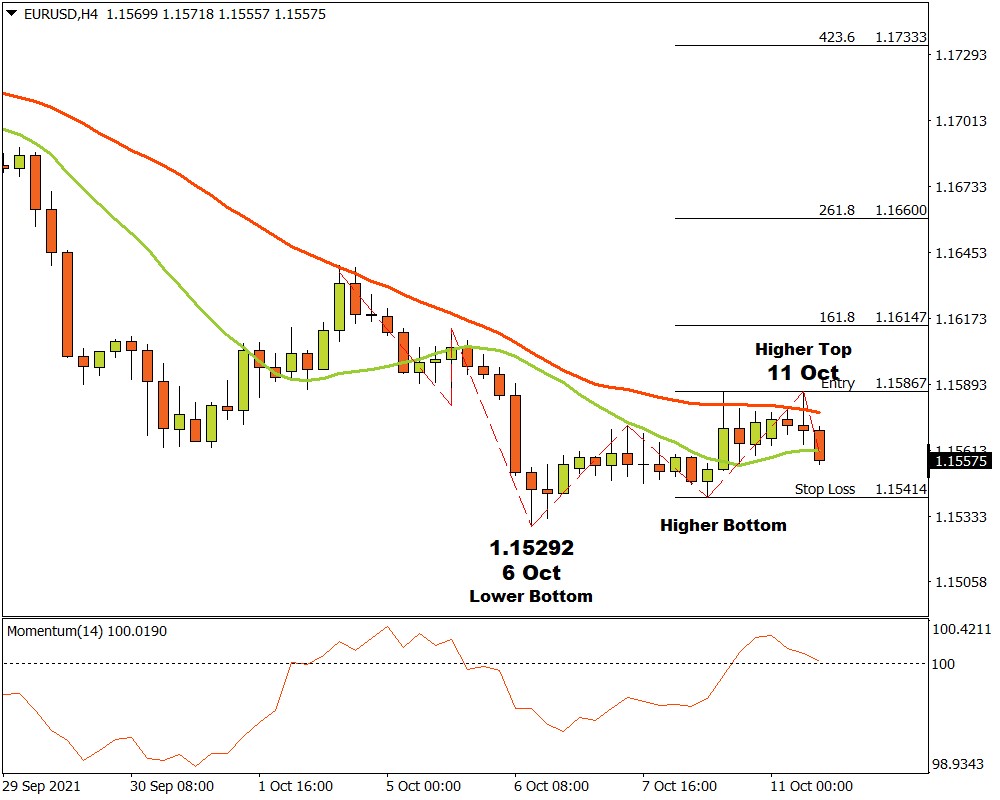 If the 1.15414 support level is breached, the bullish scenario is no longer valid and the situation needs to be reassessed. As long as the market maintains a positive sentiment and demand overwhelms supply, the outlook for the Euro on the H4 time frame will remain bullish.
For more information, please visit: FXTM
Written on 11/10/2021 by Theunis Kruger, FX Trainer at FXTM