Power your trades with industry tips and knowledge from our forex experts by signing up to our free weekly webinars.
By joining our webinars you can:
Watch our experts analyse the markets live
Strengthen your trading skills and knowledge
Ask questions and get the answers you need
Access past webinars to refresh your memory
Get valuable training that is not readily available online
Discover industry tips and tricks from the pros
Every live webinar is followed by a Q&A session, giving you the opportunity to put your questions to the presenter!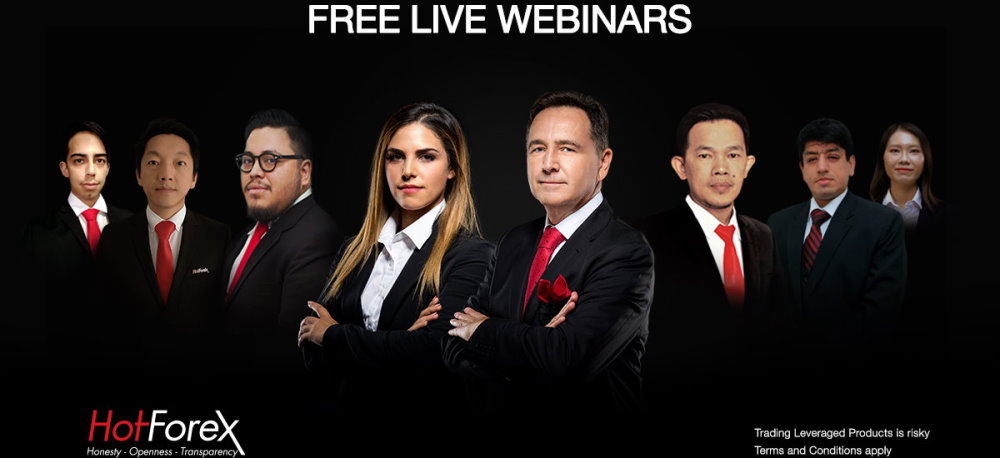 Upcoming English webinars
25 May 11:00 AM GMT - Live Analysis with Stuart Cowell
In this live analysis webinar, our Head Market Analyst Stuart will analyze forex, commodity and stock markets.
26 May 11:00 AM GMT - Momentum Reversal strategy
Join our market analyst Andria as she explains this momentum reversal strategy that can be applied to your daily timeframes.
27 May 12:00 PM GMT - The Commodity Channel Index (CCI)
In this webinar, Blue Sky Forex senior trader will explain what the Commodity Channel Index is and how to use it.
Upcoming Spanish webinars
25 Mayo 12:00 PM - Psicotrading: Euforia
La euforia, es una emoción que se presenta en el operador en su carreras como trading, dando lugar a experiencias de falta de control de riesgos de capital o en la operación. El principal inconveniente de la euforia es caer en una alegría incontrolada y, en consecuencia, un impacto negativo en la calidad del análisis y gestión de riesgo.
En este webinar Aldo Weidner te contará qué es la euforia en el trading, así como cómo identificarla y saber cómo controlarla.
Upcoming Webinars Timetable
| | | | |
| --- | --- | --- | --- |
| Webinar title | Date | Time | Language |
| Live Analysis with Stuart Cowell | Tuesday, May 25, 2021 | 2 PM UTC+03 – 3 PM UTC+03 | English |
| Momentum Reversal strategy | Wednesday, May 26, 2021 | 2 PM UTC+03 – 3 PM UTC+03 | English |
| The Commodity Channel Index (CCI) | Thursday, May 27, 2021 | 3 PM UTC+03 – 4 PM UTC+03 | English |
| Psicotrading: Euforia | Tuesday, May 25, 2021 | 8 PM UTC+03 – 9 PM UTC+03 | Spanish |
| Clase libre para dudas y peticiones | Thursday, May 27, 2021 | 8 PM UTC+03 – 9 PM UTC+03 | Spanish |
| Online seminar The Exchange | Monday, May 24, 2021 | 4 PM UTC+03 – 5 PM UTC+03 | Chinese |
| Intraday trading strategy | Friday, May 28, 2021 | 4 PM UTC+03 – 5 PM UTC+03 | Chinese |
| Grid trading strategy | Monday, May 24, 2021 | 4 PM UTC+03 – 5 PM UTC+03 | Thai |
| Market Profile & Shapes Part 2 | Friday, May 28, 2021 | 7 PM UTC+03 – 8 PM UTC+03 | Urdu |