. The breakdown had been something we have been discussing over the past 4 weeks as the like of the EUR, GBP, AUD and NZD were all starting to break out of strong wedge patterns.
The weakness in DXY has been driven by several fundamental leavers as well namely:
The reopening of domestic economies post-COVID lockdowns
Fiscal stimulus dwarfing anything seen during the GFC in most developed nations
Central bank accommodation that is at or stronger than GFC levels
The Fed gearing up for even more stimulus and intervention measures in the near future
The technical wedge breakouts coupled with the above fundamentals have driven DXY to the current low.
However, the speed at which this has occurred to raise some very strong red flags in MACD and RSI indicators flags that suggest it's overdone and due for a pullback.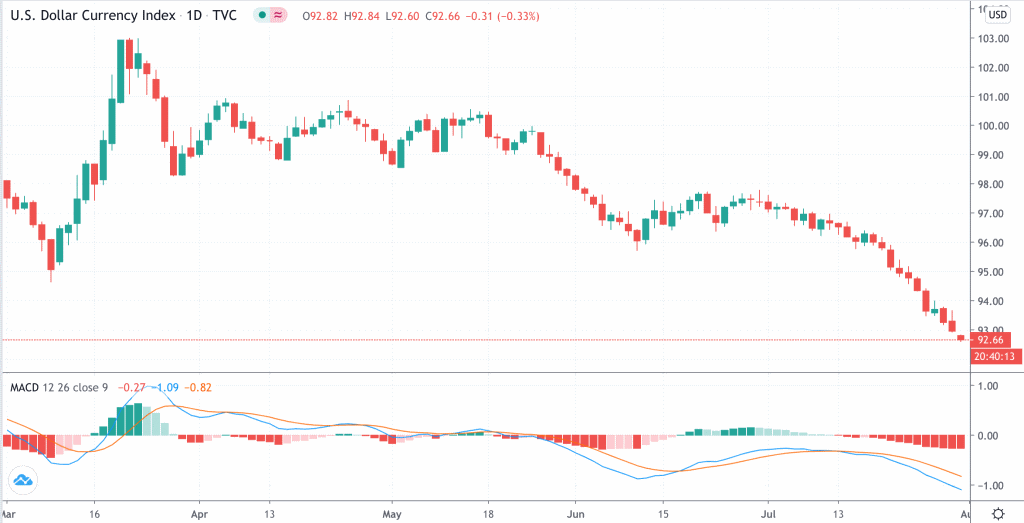 If we look at the MACD, the short-term oscillator at -1.09 is the strongest negative level of the past 6 months, the longer-term trend oscillator is quickly following and is touching its yearly low.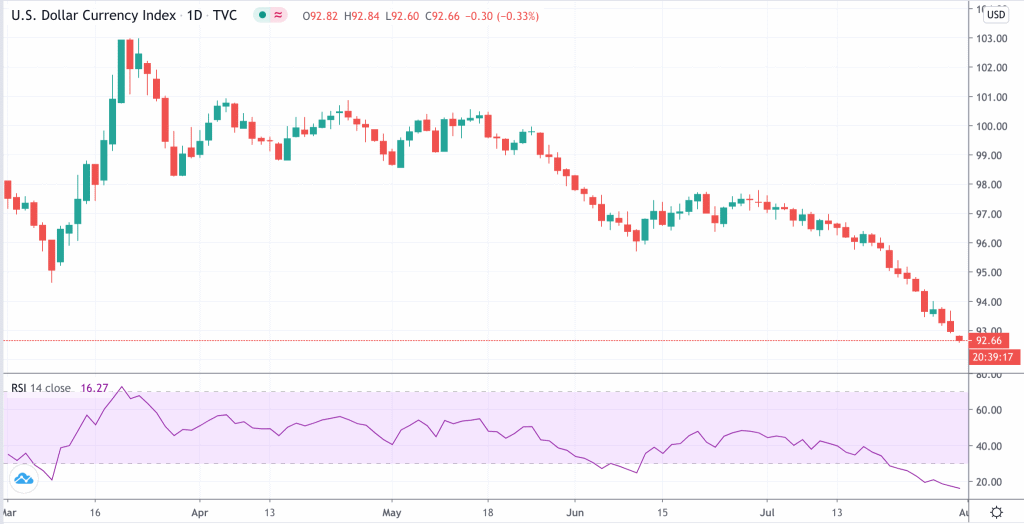 When you add in the RSI the oversold flag becomes even more apparent. At sub-20 (16.2) the dollar basket is now screaming oversold and is a new low for the indicator in the past 52 weeks. It tends not to stay sub-20 for long.
If we look more granularly and concentrate on the EUR and GBP this vast fall in DXY can be explained.
EUR/USD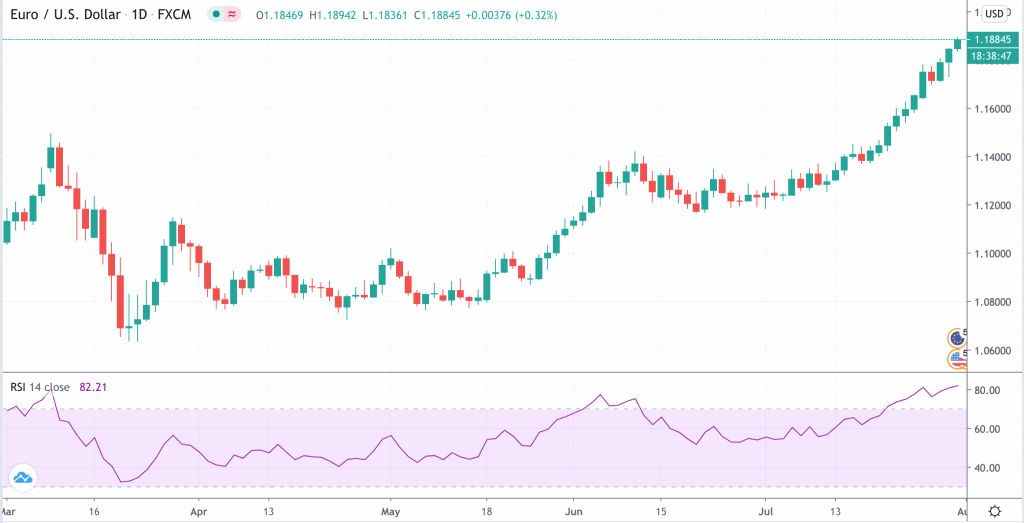 The break of the $1.14 resistance has been swift and very well supported. Gaining 4 cents in the space of 10 days to see the pair now 3 cents above its pre-COVID levels is astonishing especially when you look at the German GDP read that saw 10 years of growth wiped out. As the pair has the largest weighting in the basket this swift rise explains DXY's collapse. However, like DXY the RSI in the pair is screaming overbought at 82 suggesting a pullback is in the offing. That not to say the uptrend won't continue if we continue to see a reopening of the global economy. But, the indicator is a clear warning a pullback is likely.
GBP/USD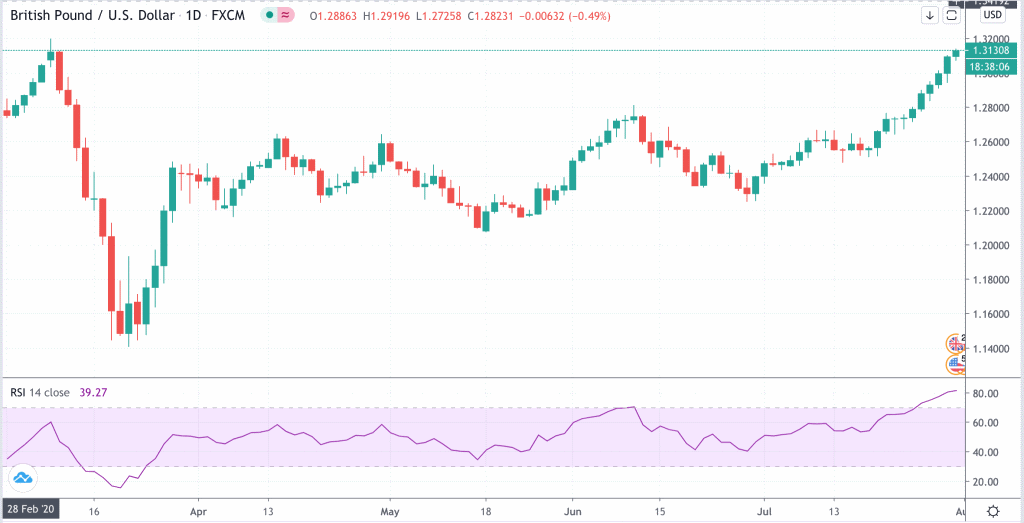 The same can be said for Cable. Although not as overbought as its mainland peer, Cable also broke out from the resistance level at $1.275 to also march 4 cents higher, it is now sitting at its pre-COVID level of $1.313. In doing so, its RSI now sits at 81.2 its highest level in over a year. With most of this move being down to the USD it too is posed for some consolidation/profit-taking in the coming period if the red flag that is clearly being signalled by the RSI plays out.