We had expected volatility around Powell's much-anticipated speech on the release of the Federal Open Market Committee (FOMC) extensive review of the "Statement on Longer-Run Goals and Monetary Policy Strategy".
It certainly gave us volatility, it's just that the volatility was inside one 4-hour candle, outside of this, it was status quo on the technicals for most pairs, almost like it didn't matter.
That's not an entirely true statement granted, the restructured statement does matter longer term and is designed to improve 'transparency, accountability and effectiveness' of the Fed monetary policy and thus actions taken.
The key quote from Powell's address was:
"The economy is always evolving, and the FOMC's strategy for achieving its goals must adapt to meet the new challenges that arise…Our revised statement reflects our appreciation for the benefits of a strong labour market, particularly for many in low- and moderate-income communities, and that a robust job market can be sustained without causing an unwelcome increase in inflation."
In terms of the document itself here are the two key changes to their views on employment and price stability:
Full Employment: Referred to as 'maximum employment', [will be] "a broad-based and inclusive goal" and that its policy decision will be informed by FOMC's "assessments of the shortfalls of employment from its maximum level." This was original "deviations from its maximum level."
Inflation (price stability): the adjustment to its strategy was a pretty 'open secret' as it "seeks to achieve inflation that averages 2 per cent over time." It's an argument that's been trying to pass since the end of the GFC and has failed spectacularly. The difference now is that the statement now puts this goal in black and white but stating that: "following periods when inflation has been running persistently below 2 per cent, appropriate monetary policy will likely aim to achieve inflation moderately above 2 per cent for some time."
As we said the reactions in pairs pre-, during and post- the speech was volatile and will have likely cause stops to be triggered on both long and short, unfortunately. But there are re-entries presenting.
EUR/USD shot through the $1.19 handle again and again it failed to hold this move. It then pin-barred all the way to $1.1750 level. The washout from all this was a pair that is now 'little changed'. 4-hour momentum, however, is still negative but in the main, the pair is stuck in a holding pattern.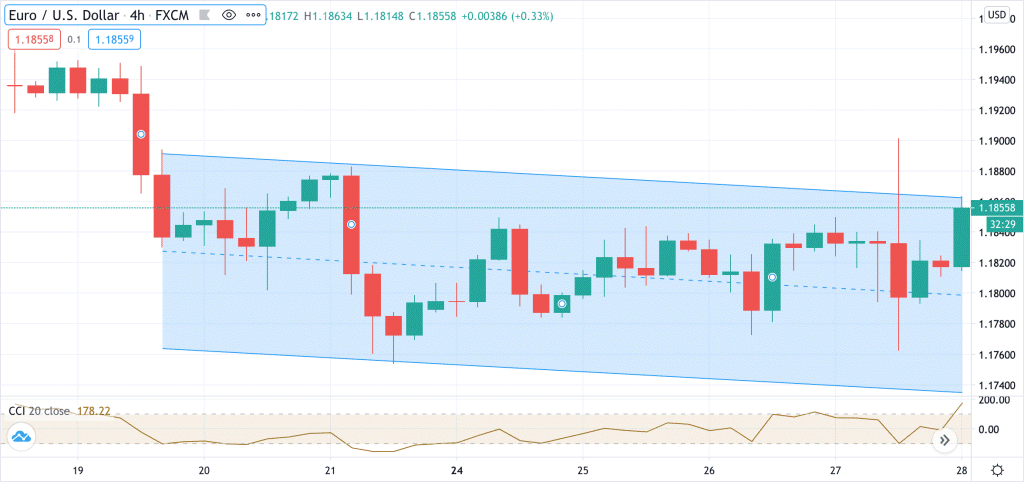 USD/JPY however, post the volatility, continued on its uptrend, it to pin-barred moving through ¥105.50 then back through ¥106.50 area, which was new intra-session high. It looks like it wants to push on over the coming week or so. One to watch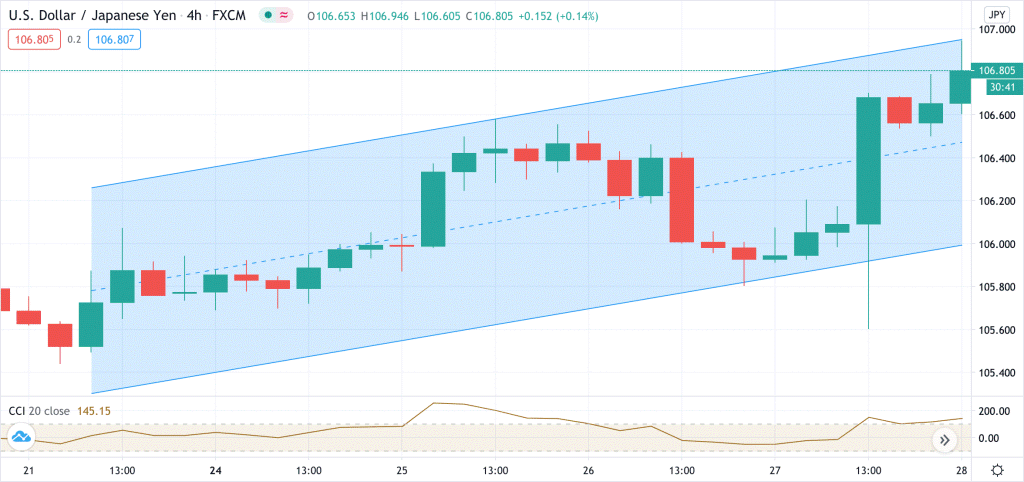 AUD/USD like everything else also got hit by the volatility. However, putting the Jackson Hole volatility aside, the AUD/USD is starting to show that it's breaking out again. It now pushing through $0.7270 and appears destined for $0.73. What even more telling is if it punches through the weekly high the next target, is $0.80 that is a chilling and interesting prospect all in one.