We feature the top forex news feed being updated daily so that you always have the latest daily forex brokers news at hand. We track every single change in the fx world and immediately share the news with our readers. This feature is crucial for day-to-day forex trading. Additionally to the mainstream financial trends, this section features latest forex brokers' news to make you able to quickly evaluate the situation and take care of the relevant strategy changes.
February 27, 2017
Grand Capital organizes on-site training and holds webinars for traders on a regular basis. Now we provide a new format of learning - video lessons, which include 79 Forex trading lessons and 52 Binary Options trading lessons...
Grand Capital
---
February 27, 2017
This year XM will be once again Gold Sponsor of the prestigious international event FxCuffs, which hosts some of the largest and most acknowledged financial institutions from Central and Eastern Europe, as well as from overseas...
XM
---
February 24, 2017
CFD is a derivative financial instrument, and it is an abbreviation for Contract for Difference. CFDs are of interest to traders who want to significantly boost the amount and quality of their investments...
Cms Trader
---
February 23, 2017
Now the deal is confirmed, but the financial details have not been disclosed. The transaction is subject to final regulatory approval. It is expected to close before the end of February...
GAIN Capital
---
February 22, 2017
The company FIBO Group has reduced the size of the spread by 2 points for the CFD, which is based on the German 30 index...
FIBO Group
---
February 21, 2017
Today, we are excited to launch our new IB contest "The Ultimate IB Ride" that offers existing and new Introducing Brokers the opportunity to win a Harley-Davidson motorcycle and over $10,000 in cash prizes...
Tickmill
---
February 21, 2017
FIBO Group company is glad to announce that we added new trading instruments on MT4 NDD accounts. From February 20 11 CFDs on commodities, including CFDs on gold, silver and oil and 8 CFDs on indices became available...
FIBO Group
---
February 21, 2017
XTM is announcing an exciting new partnership that will see the global award winning broker named as the official forex sponsor of the Sahara Force India Formula Oneâ"¢ Team for the 2017 season. With shared values, drive, and the desire to reach the top in their respective fields, FXTM and Force India make ideal partners.
FXTM
---
February 20, 2017
On the 1st of February Grand Capital held a lucky draw, where the 18 winners from 10 countries were determined. We now present the pictures of some of the lucky winners receiving the prizes. Some winners personally came to Grand Capital regional offices to receive the prizes...
Grand Capital
---
February 17, 2017
The best results of the past trading week. Read and compare the results with yours...
Grand Capital
---
February 16, 2017
FIBO Group is glad to announce that now you can choose gold as a basic currency of your trading account. Gold is one of the most stable actives, so by converting your deposit into GLD you gain confidence and safety from negative factors of economic or political instability...
FIBO Group
---
February 16, 2017
FXTM is doing something extra special with its trading contests this year, starting with FX Zones: Demo Trading Contest...
FXTM
---
February 16, 2017
FXTM would like to inform its clients that in observance of US President's Day, our trading schedule will be subject to change on Monday, February 20th, 2017...
FXTM
---
February 15, 2017
The Financial Partners Expo, which took place on the 9th - 12th of February 2017 in London, is the largest event connecting Affiliates and IBs with Forex Brokers...
FX Giants
---
February 15, 2017
In the last few years, crude Oil has developed as an exciting tool for financial trading. It ranks high in the list of the traders, primarily because of its high liquidity and transparency...
Cms Trader
---
February 15, 2017
As a proactive supporter of nature conservation, Exness recently renewed its partnership with World Wildlife Fund Russia, pledging funds to the conservation and reintroduction of endangered species - the polar bears and Persian leopards...
Exness
---
February 14, 2017
CMSTrader allows you to trade gold and silver by using the CMSTrader platform. Many consider gold and silver to be the safest options, especially when the stock market goes down...
Cms Trader
---
February 14, 2017
The 10th financial industry exhibition iFX Expo Asia will take place in Hong Kong on the 22nd and 23rd of February 2017. We invite all clients and partners to visit Grand Capital stand ¹63 to learn more about Grand Capital partnership terms and company services and receive a present - a highly profitable trading robot...
Grand Capital
---
February 14, 2017
FXCM Inc., today issued a statement on the settlement of the civil action filed by the Commodity Futures Trading Commission (CFTC) against its U.S. subsidiary, Forex Capital Markets LLC (FXCM US) in the Southern District Court of New York on August 18, 2016...
FXCM
---
February 13, 2017
On 11th February, the XM team and presenter Mario Pashardes took the Malaysian capital city by storm once again with a free forex seminar offered to online investors...
XM
---
February 10, 2017
It is with great pride and excitement that we share our latest news with our valued clients and partners worldwide! With the conclusion of January, the Exness Group recorded a total monthly trading volume of US$266 billion, a figure marking our highest trading volume yet!
Exness
---
February 9, 2017
We are glad to announce that Grand Capital has introduced new deposit/withdrawal option for clients in Nigeria. DIPSLINK Exchanger is a local exchanger available throughout the country. Deposits are accepted in cash or through Guaranty Trust Bank, FCMB, Diamond Bank or Access Bank transfers...
Grand Capital
---
February 8, 2017
Every month we come the dream of one of our clients come true. In November Yordan Mitev from Bulgaria, who wished for a snowboard, became the winner of this very special promotion. Recently Yordan reached back to us to say thank you and provide us with his feedback...
FBS
---
February 8, 2017
The past trading week turned out to be extremely successful for Grand Capital clients. Just look at the numbers: the maximum deposit growth was $156 550,00 and the most profitable trade brought +$95 011,81 to the trader's account...
Grand Capital
---
February 7, 2017
Now you can use political and economic information on China to capitalize on Yuan fluctuations. China is not only the world's powerhouse and second largest economy in the world. It is also a country with interesting and thought-provoking monetary policy...
FBS
---
February 7, 2017
Our team flies to Hong Kong to present our range of institutional services and to host an exclusive workshop dedicated to Introducing Brokers...
Tickmill
---
February 7, 2017
Trading with multiple accounts at once has never been easier. Download MetaTrader 4 MultiTerminal and connect all of your trading account to a single terminal...
FBS
---
February 6, 2017
If you've missed yesterday's Santa's Lucky Draw online broadcast, you watch it here. For your convenience, here's the complete list of the lucky winners and prizes...
Grand Capital
---
February 3, 2017
We would like to inform you that, starting on Monday, February 6, 2017, the day for triple swap payments will change from Wednesdays to Fridays. We believe this change will be fairer for our clients, as any calculations made to account for Saturdays and Sundays will now take place closer to the weekend...
FxPro
---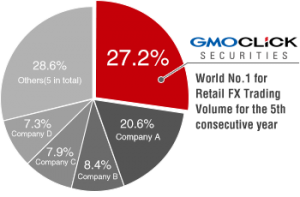 February 3, 2017
The Retail FX Broker Trading Volumes for 2016 have been announced, and it has been confirmed that GMO CLICK Securities Co., Ltd., part of the GMO CLICK Group ("GMO CLICK") has remained No.1 in the world for retail FX trading volume in 2016, for the fifth consecutive year...
Z.com Trade
---
February 2, 2017
The Bank of England's Monetary Policy Committee will announce its interest rate decision at 14:00 MT time. This event is of paramount importance for the pound's value. Traders keep in focus this event striving to forecast the future exchange rate of the sterling...
FBS
---