MultiBank Group has been named as the Official Partner of BMW M Motorsport for the third consecutive year. The two industry giants began their collaboration at the Macau Grand Prix in 2019 and have enjoyed putting pedal to the metal across multiple countries, terrains, and weather conditions.
The 2022 season commenced to a good start for both partners. In racing Verhagen secured a sensational victory by beating Nicki Thiim's Beechdean AMR Aston Martin by 26 seconds to take pole position, fastest lap and victory on his ROWE Racing's and the M4s Fanatec eSports GT Pro Series debut.
Meanwhile in financial markets MultiBank Group made a major expansion into the world of cryptocurrencies and blockchain striding into space with highly anticipated launch of their regulated digital asset exchange MultiBank.io. After successfully closing the first and second private rounds of the Initial Exchange Offering (IEO) of their native ecosystem coin listing mid-year 2022 MultiBank Group is in anticipation of remaining third private round and mega public round approaching in the coming weeks. Immense project roll-out plan is envisaged that entire project of blockchain ecosystem will have a market cap of US$40 billion.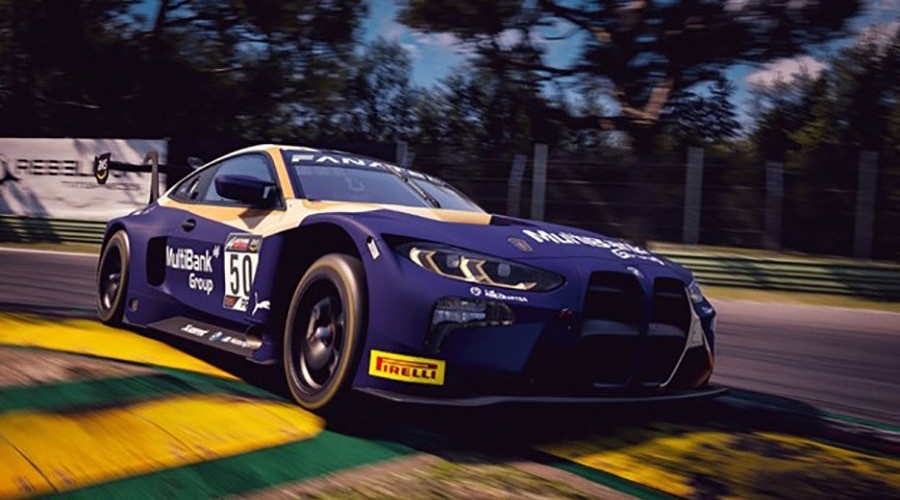 About the partnership and BMW M Motorsport
The long-standing partnership between the MultiBank Group and BMW M Motorsport is perfect because the two global leaders of their respective industries share common corporate values and are united by their aspirations in bringing innovative ideas.
This season there are three new drivers who have taken control of the BMW M4 GT3 beauty including Max Hesse, Dan Harper, and Neil Verhagen in the eSports race. They drive for ROWE Racing in the Endurance Cup of the Fanatec GT World Challenge Europe, which began in Italy and will move through France, Belgium, Germany and finally Spain, over the course of seven months.
"We are inspired by the new blood behind the M TwinPower Turbo with 590 hp and energized by the new liveries and incredible teams making it all happen, MultiBank Group wishes the team a safe and exhilarating season for the successive races of the challenge," said Naser Taher, Chairman of the MultiBank Group.
About MultiBank Group
Established in 2005, MultiBank Group has become one of the largest financial derivatives providers in the world with a paid-up capital of over $322 million. Supervised by over 10 regulators across multiple jurisdictions, the MultiBank Group services over 320,000 clients from over 20 offices internationally. A comprehensive product offering of over 20,000 products across six asset classes includes Forex, Metals, Shares, Indices, Commodities and Cryptocurrencies CFDs.
Visit www.multibankfx.com for more information