From 28 November to 26 December, the Express will pass three stations - 1-lot station, 3-lot station, and 5-lot station. The stations' names speak for themselves: traders need to trade one, three or five lots to get to the stations. OctaFX has prepared three sets of amazing prizes for each station. Everyone, who can trade the minimum required number of lots, will participate in the prize drawing. Prizes at each station are impressive, including 2,000 branded merch packs, 20 high-tech devices, and three grand prizes. A total of 2,023 prizes for the 2023 New Year will be raffled off on 29 December.
The broker has also prepared attractive offers for traders—up to 15% lower spreads, 1:1000 leverage, and a 100% deposit bonus. These offers will surely make the trading journey even more enjoyable.
Who doesn't feel that excitement ahead of New Year's Eve? A thirst for something new awakens in us, and every dream seems achievable. OctaFX shows that it's not just the holiday spirit—it's a reality that depends on us. How can a dream become a reality? Just board the Festive Express.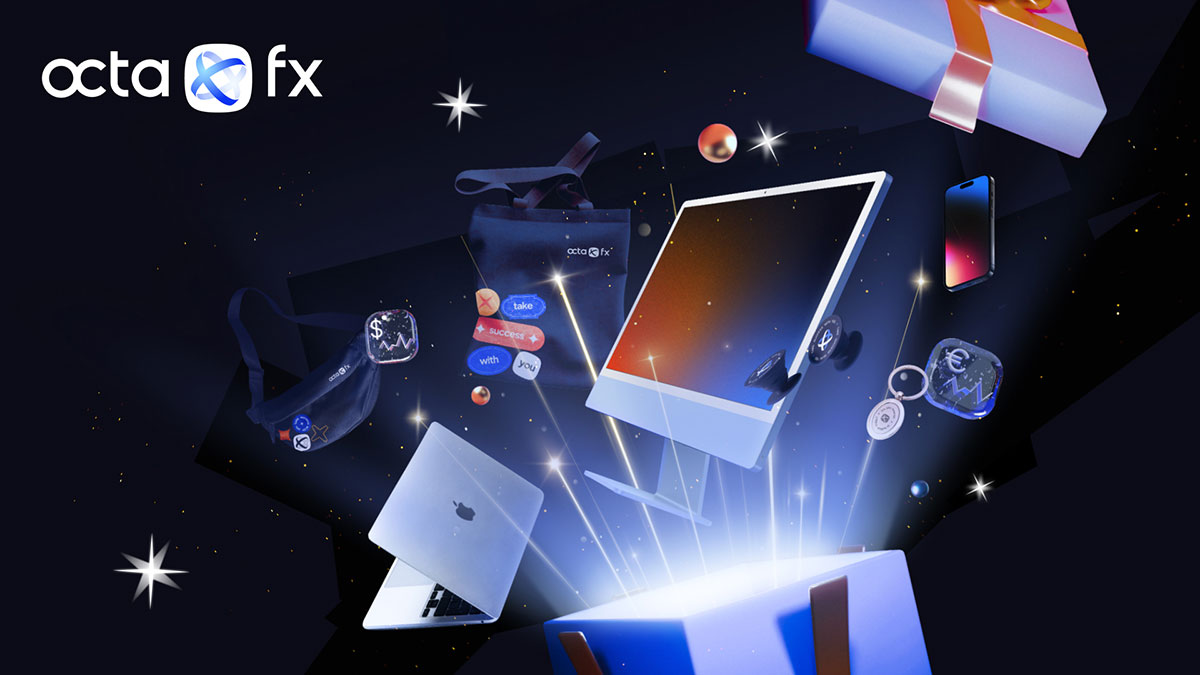 OctaFX is a global broker providing online trading services worldwide since 2011. It offers commission-free access to financial markets and a variety of services already utilised by clients from 150 countries who have opened more than 12 million trading accounts. Free educational webinars, articles, and analytical tools they provide help clients reach their investment goals.
The company is involved in a comprehensive network of charity and humanitarian initiatives, including the improvement of educational infrastructure and short-notice relief projects supporting local communities and small to medium enterprises. On a side note, OctaFX has also won more than 50 awards since its foundation, including the 2021 'Best ECN Broker' award from World Finance and the 2022 'Best Global Broker Asia' award from International Business Magazine.