At tixee, we believe in empowering our customers, ensuring that each and every one of them enjoys a unique trading experience. We recognize that trader education is vital for the best chance of success in the markets, which is why we provide tools, insights and personal support at every step of the trading journey. Redefining how people worldwide access the financial markets is central to everything that we do here at tixee.
Just as we empower our customers, we also believe in empowering our community, as shown through tixee's CSR initiatives. CSR contributions can come in many forms, including monetary or service donations, volunteerism, and forging strong partnerships with community services or programs.
Below are just a few examples of how tixee has involved itself in the local community, supporting some very successful projects.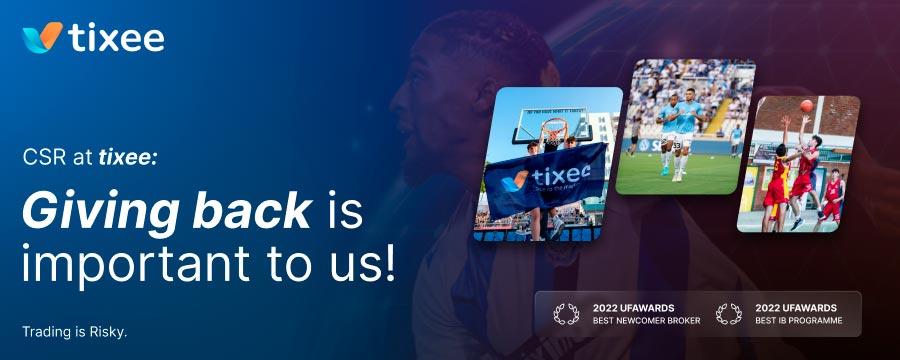 tixee is honoured to be the Official Sponsor of Apollon Limassol FC, a local and prestigious football team with an excellent track record. This is not just about sporting achievements and talents - we also acknowledge the effort that Apollon puts into successful CSR campaigns and look forward to future collaborations with the club in the New Year.
tixee was also a proud Gold Sponsor of the Cyprus 3 x 3 Basketball tournament. This exciting event began in May with the tixee Wheelchair Games, which brought some of the best wheelchair basketball players to Cyprus. The tournament made its way across the island, with games held in Limassol, Larnaca, and Paphos. Both the support and the talent showcased at the games were inspiring.
Finally, but by no means least, tixee is also the proud sponsor of Asteras Mesa Geitonias, an exceptional under-18 basketball team. The team is coached by the NBA Asteras Basketball Academy, which is based in Limassol and is a testament to the excellent training offered.
We hope you have learned more about tixee, who we are, and what is important to us. We'd also like to take this opportunity to wish you a Merry Christmas and a happy, healthy, and prosperous 2023!
*Trading is risky.