If you are new to forex trading, you may have wondered about the type of broker that can best cater to your trading needs. Starting in forex trading may sound fun and exciting, but it takes a lot of effort, research and preparation to start properly. One of the key things to do first, and which will greatly impact your trading career, is finding the right CFD broker.
CFD Broker
What is a CFD broker you may ask. Well, a CFD broker offers a range of services and tools such as a trading platform with which you can access a range of financial markets online. A CFD broker offers access to trading via Contracts for Difference (CFDs).
CFDs
A Contract for Difference is a type of contract between the broker and yourself (as the trader) to exchange the difference in a trading instrument's price, for e.g., a currency pair, from the time at which the contract starts to when it closes. Some of the main characteristics of a CFD which has made it extremely popular among traders is the ability to trade the underlying instrument without owning it, and being able to speculate on both directions, i.e., whether its value will go up or down. This flexibility of CFDs as well as the ability to trade with leverage while using part of your funds, have made CFDs a great way to access the global financial markets and democratised trading.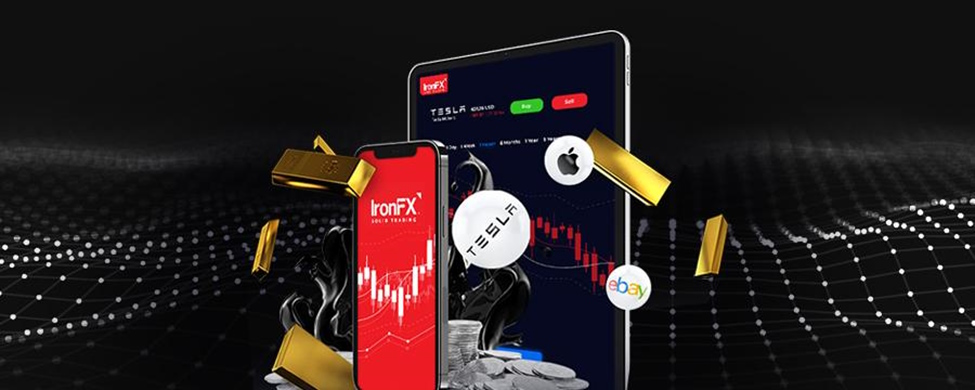 Discovering your trading needs
Before you begin your research on which broker is right for you, answer these questions. Do you know what kind of trader you you want to be? What are you looking to achieve when trading forex? Are you in it for the long term or do you just want to dabble in forex trading? No matter what your goals are, it is essential to find a broker that will best serve your specific needs. Overall, whether a broker ticks most of your boxes, there are some general points that you need to find in a broker to ensure that they are legitimate, trustworthy and able to meet your expectations.
Below, we outline a few main pointers to have in mind when choosing a CFD broker.
Types of brokers
There are two types of CFD brokers: market makers and direct Market access (DMA). The market makers sell to traders positions they have bought from liquidity providers. Market makers accept lower deposits. They make money on the spread of the buy and sell price, and perform transactions on both sides of the market. A direct market access broker, on the other hand, focuses on execution by providing direct access to liquidity providers. In this way, traders have similar access to the markets like institutional investors without any intervention by the broker.
Depending on your preferences and whether having direct access to markets matters to you, you can choose a market maker or direct market access broker. Certain brokers such as IronFX provide you with the opportunity to explore both options as they offer live trading accounts and ECN/STP accounts where your orders are directly passed on to an external liquidity provider.
Security
One of the most important factors to consider is how reliable and secure broker is. From a sleek and informative website to a clear presentation of their products and secure platforms to trade with, there are many factors that reveal how reliable a broker can be. Make sure to do your research and explore their website, read their legal documents and properly understand how trading with the broker works. From keeping your data private and safe and offering secure funding methods, a broker's security is paramount.
Trading instruments and platforms
Another essential factor to consider when choosing a broker is how many instruments they offer and how you can trade these. IronFX offers fast and secure access to the a wide range of financial markets. Traders can trade CFDs on forex, metals, indices, shares, commodtiies and futures with superb trading conditions. From tight spreads, to flexible leverage and fast execution, IronFX strives to support traders with great services that help traders reach their goals. Trading platforms are also very important as using a reliable and secure platform can boost trading and help you execute trades quickly and securely. IronFX offers the leading MetaTrader 4 which is accessible on desktop and all your mobile devices, as well as online without any downloads.
Customer support
Having dedicated customer support 24 hours a day is very important when trading the forex market. IronFX is by your side 24 hours, 5 days a week providing answers to your questions in your own language. IronFX's friendly team is proficient in more than 30 languages and can provide valuable assistance throughout your journey. Whether you are looking to find the right account for you or not sure which method to use to fund your account, IronFX's multilingual team is available to help.
CFD Trading
Choosing the right broker is very important as they will help you find success and benefit from CFD trading. While CFD trading offers ample opportunities to make profits, it is also a highly risky endeavour so you must act with caution as well as have the right management plan in place. This also makes it even more crucial to trade with a reliable CFD broker who will offer guidance and support throughout your trading journey. The financial markets are extremely unpredictable, and the forex market even more so. Even if you are a professional trader, it is very easy to incur more losses than initially expected. IronFX ensures that traders' accounts do not turn negative and lose more than they have initially deposited, by offering negative balance protection.
If you want to start trading, then do your research and find the best forex broker who meets your specific trading needs. IronFX provides some of the most competitive and flexible trading conditions, reliable platforms and dedicated customer support to help you reach your goals. When it comes to picking a CFD broker, taking your time and choosing a name with a solid reputation will prove to be rewarding in the long run.
Risk Warning: CFDs are complex instruments and come with a high risk of losing money rapidly due to leverage. 61.8% of retail investor accounts lose money when trading CFDs with this provider. You should consider whether you understand how CFDs work and whether you can afford to take the high risk of losing your money.