The events of 2022 shook the world and the financial markets. The rise of geopolitical tensions and record-high inflation in most industrialised economies had a defining impact on the markets, leading to unprecedented rate hikes, energy crises, and major changes in global trade flows. OctaFX asked its financial experts to give their forecasts for the upcoming year, but first - what's their opinion on the current state of the world economy?
What's happening to the markets now?
One of OctaFX's experts, Saeed Ahmed Shaikh, shared his take on the current economic situation:
"The global economy seems to be on the brink of recession. S&P 500, DJI 30 and a few of the European exchanges indicate that the omens of recessions are looming on the horizon. With major indices in the overbought area, world economies suffering from inflationary pressures and the U.S. dollar taking a strong upsurge, it might be time to buckle up for a downtrend in the next year."
Ambrose Ebuka, a financial expert and host of educational webinars from Nigeria, agreed with Saeed Ahmed Shaikh:
"Due to a record-breaking inflation rate (higher than seen in decades), high cost-of-living in several regions, the geopolitical conflict in Eastern Europe, and the COVID-19 pandemic, we can say that 2022 has been an unarguably hard year for the global economy. The current slowdown is challenging to numerous emerging and developing economies that depend on foreign finance, exports of goods, or imports of food and energy."
Those looking for a more nuanced breakdown of this year's economic results and a forecast for 2023 might find Vito Henjoto's webinar on 17 January 2022 helpful. Vito is a professional trader, mentor, and technical strategist with more than eighteen years of experience in the financial markets.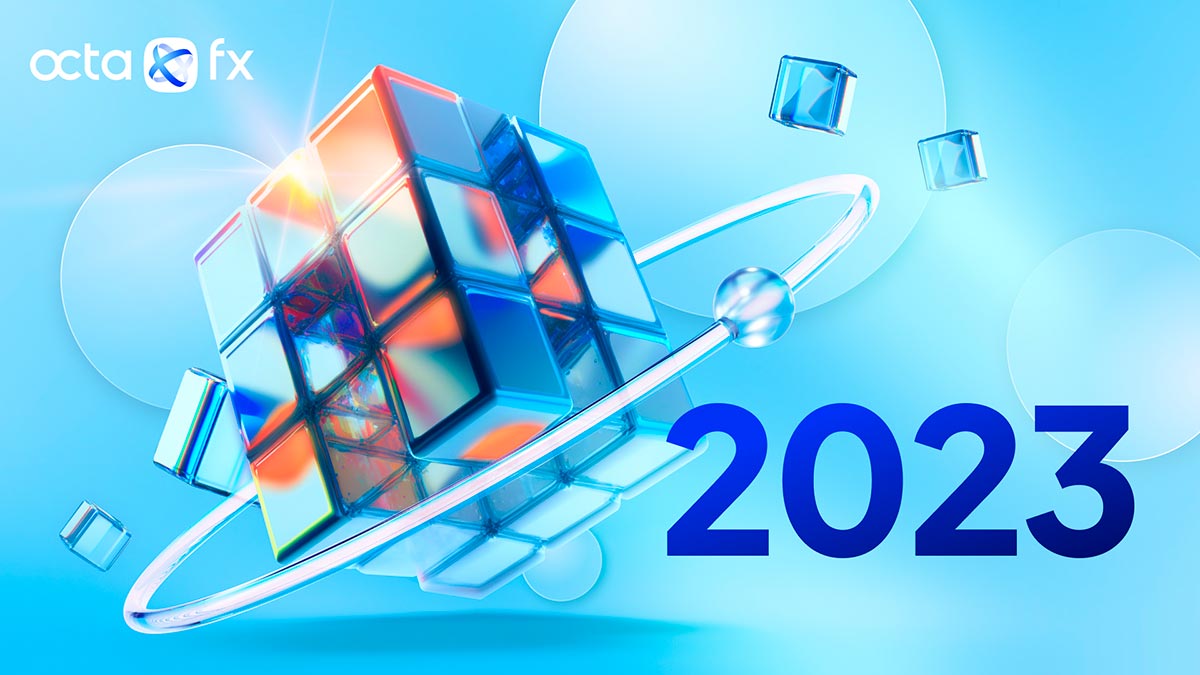 The possibility of a global recession in 2023
One of the major concerns for 2022 has been the seemingly approaching global recession. Paul Joseph Mendoza, a trader and coach from the Philippines, believes that the recession is a real possibility in the current conditions:
"Due to the continued effects of COVID (especially in China), the geopolitical conflict in Eastern Europe, and central banks across the world simultaneously hiking interest rates in response to inflation, the world may be edging toward a global recession in 2023."
Saeed Ahmed Shaikh had a similar opinion, stating:
"My opinion is that the recession is inevitable due to several major factors. It used to be that the economies would follow the Phillips curve, according to which inflation would be compensated with high employment levels. However, this time around, it seems the story is different. The inflationary environment has paradoxically been riddled with unemployment. The combination of these two evils can be deadly for economies. Hence, the recession predictions seem to be gaining some plausibility."
The future of the cryptocurrency market
Even before the FTX fallout, crypto market trends were downwards, with bitcoin at times falling by over 70% since December 2021. When the FTX collapsed, over a million people lost their money, drastically impacting the whole market. Commenting on that, Saeed Ahmed Shaikh said:
"I would go so far as to claim that the collapse of FTX itself was an opportunity for the traders to see the other side of the picture and sell FT tokens as the news of the collapse broke out. Smart traders should not miss any global events. Remember, ours is a recession-free career; we buy the booms and short the busts."
Speaking of the cryptocurrencies in general, Gero Azrul, a full-time trader from Malaysia with over fourteen years of experience, maintained that:
"I don't think they will ever replace any physical asset that we have now. They are a new opportunity, which, I believe, will continue to be relevant for most investors."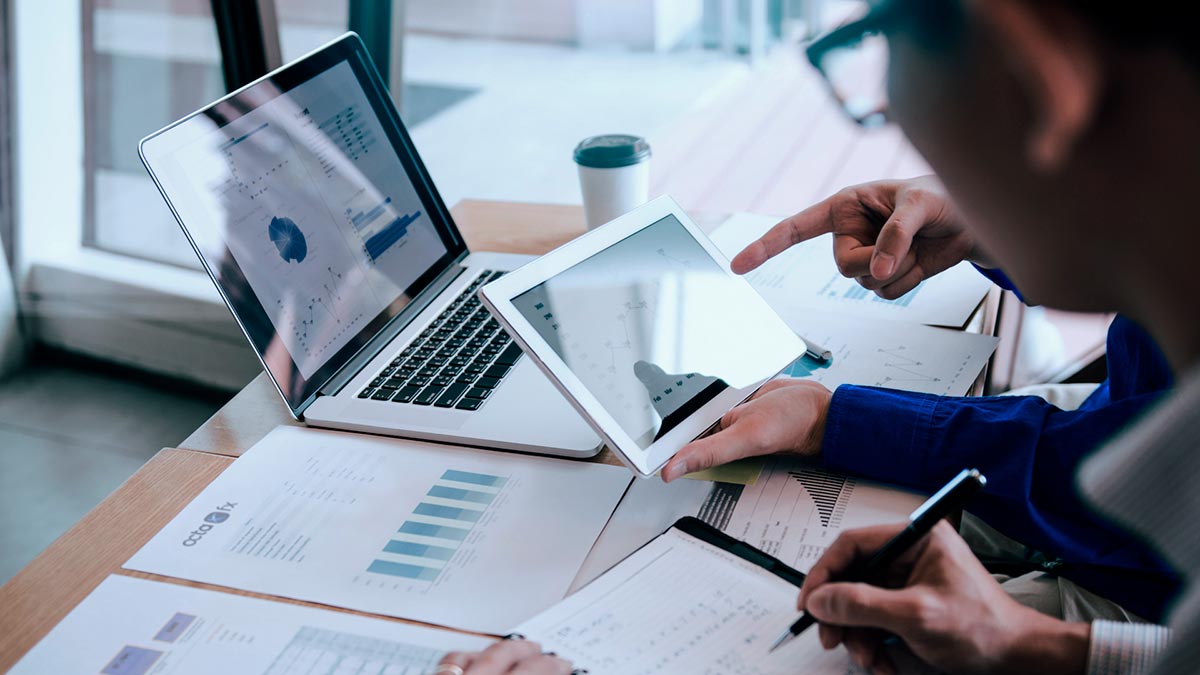 What assets investors should keep an eye on in Q1 of 2023
Ambrose Ebuka named some of the assets he is going to follow at the beginning of 2023:
"In the coming months, I'll be keeping a close eye on USD major pairs, EUR, and gold. The FED has hinted at a continuous hike in interest rates in 2023. However, I expect an uptrend reversal on the U.S. dollar index as the forecasts on unemployment rates remain high, and recession fears linger. We could see a transition from curbing inflation to fighting a recession."
For Paul Joseph Mendoza, those assets are EURUSD, gold, oil, and gas, while Saeed Ahmed Shaikh will keep an eye on currencies and major global stock indices because 'in times of crises, the volatility of currencies and indices rises and that of the commodities falls.' Meanwhile, Gero Azrul will focus on AUD and gold.
From global to local: the fate of regional economies in 2023
OctaFX's experts also shared their predictions for the future financial situation of their local economies. So, Paul Joseph Mendoza shared his take on the prospects of the Philippine economy:
"The Philippine economy is forecasted to grow faster than previously expected, supported by stronger-than-expected domestic demand spurred by rising employment and a recovery in tourism after the country lifted COVID-19 mobility restrictions, the only thing that Filipinos are fearing right now is the Maharlika Investment Fund which is a proposed sovereign wealth fund for the Philippines."
Ambrose Ebuka pointed out the difficulties the Nigerian economy might encounter in the upcoming year:
"The Nigerian economy is projected to grow at an average of 3% in 2023–2024. However, a decline in oil production, an expected increase in inflation and continued fiscal and debt pressures are downside risks. The 2023 budget expenditure of 20.51 trillion nairas ($43.7 billion) is the highest ever, and over 40% of this budget is expected to be financed with new debt. The 2023 Presidential and Governorship elections are concerning and could bring about economic uncertainties."
Saeed Ahmed Shaikh weighed in with an interesting perspective on the Japanese Yen:
"To single out a currency, I would say that the Japanese Yen seems to have finally thrown the gauntlet against USD in the December announcements by BOJ. After suffering a long-stretched downtrend, the Yen seems to have finally woken up and pushed back against the dollar. This currency seems to be a go-to place for a single currency trader in 2023."
Things traders should be aware of in 2023
While experts predict 2023 to be full of events heavily affecting the markets, Gero Azrul recommends traders to focus on their risk management techniques and develop the right mindset for trading in the highly volatile environment. Nevertheless, Saeed Ahmed Shaikh urges traders to remember the positive aspects of high volatility:
"A simple fact to remember as a trader is that volatility is your friend. The more volatile the markets become, the more trading opportunities they offer. If there is a storm in the markets, it's time to establish short positions. If there is a bull run, it's time to buy your way in. There is no such thing as fear of recession for traders. Sometimes, a recession might turn out to be their best friend."
OctaFX is a global broker providing online trading services worldwide since 2011. It offers commission-free access to financial markets and a variety of services already utilised by clients from 150 countries with more than 12 million trading accounts. Free educational webinars, articles, and analytical tools they provide help clients reach their investment goals. The company is involved in a comprehensive network of charitable and humanitarian initiatives, including the improvement of educational infrastructure and short-notice relief projects supporting local communities and small to medium enterprises. On a side note, OctaFX has also won more than 50 awards since its foundation, including the 2021 'Best ECN Broker' award from World Finance and the 2022 'Best Global Broker Asia' award from International Business Magazine.