USDJPY has broken the key psychological level of 120 and still continues to push higher. What's driving these moves? The Fed moving to a much more hawkish policy setting is driving US yields at the short end and long end higher. BOJ on the other hand have their foot still stuck firmly to the accelerator. This allows a widening of yield differentials and creates a tailwind for USDJPY.
Their current account through the trade channel is eroding given their large oil import requirements. This begs the question could we see 125 tagged.
For perspective 2015 saw the BOJ defend the 125 area to stem further currency deprecation. We'll have to keep our ears open for any rhetoric in this regard.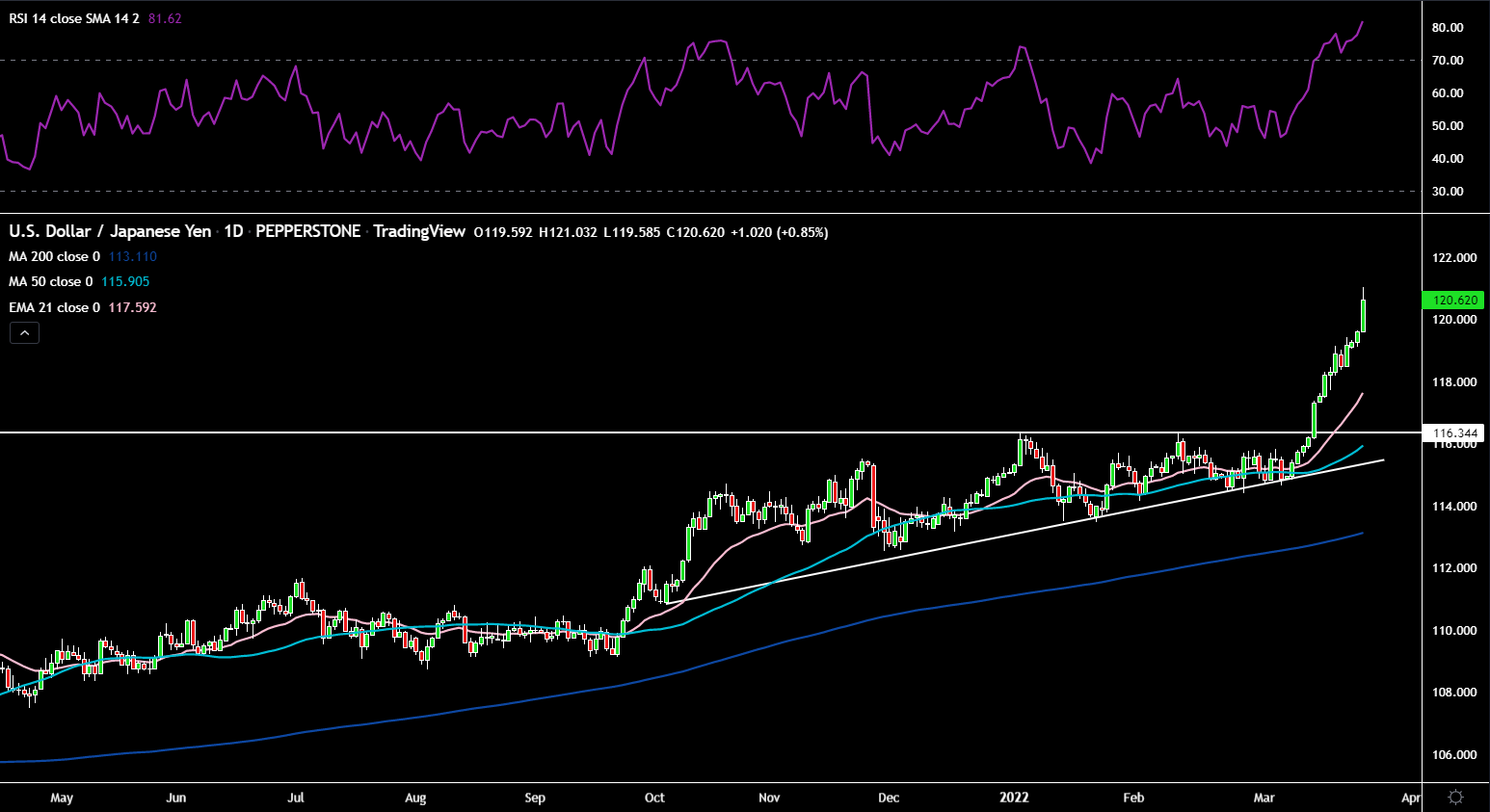 USDJPY and AUDJPY are both flashing deeply overbought on the RSI. SEKJPY is an interesting one as it's just pierced its 200-day SMA. It's found some resistance now at 12.8 (former high from January of this year – white horizontal line). The 200-day SMA should provide support on any pullbacks.