Trying to find ways to level up your trading strategies for the new year ahead? As a trader, it's essential to remain passionate about enhancing your trading skills and knowledge in order to keep up with market trends and economic events. The more you know about the markets, the more prepared you will be to face the challenges that may arise and monitor your CFDs.
This XPro Markets article will provide you with three of the most popular trading strategies out there that you may be interested in applying in the upcoming year.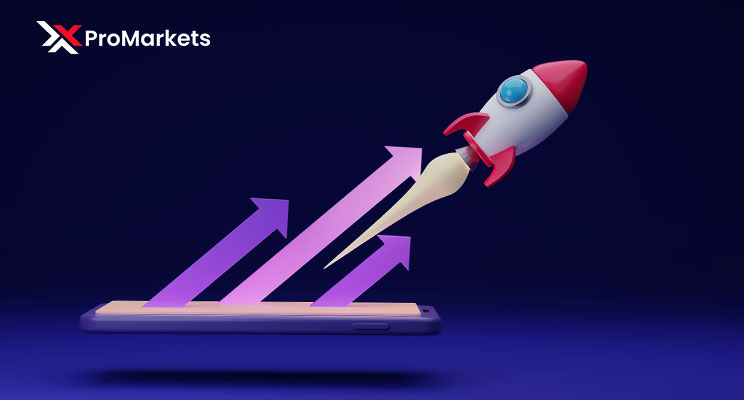 ​
3 Popular Trading Strategies
Position Trading
A position trader buys and sells securities in order to hold them for several weeks or months. They do this by combining daily, weekly, and monthly charts with some type of fundamental analysis to make their trading decisions. As a result, position traders tend to be more long-term investors since they are less concerned with short-term fluctuations in the market.
Therefore, it's a trading strategy that relies heavily on fundamental factors, unlike scalping and day trading. It's a strategy best suited for traders who have more patience because their position can take weeks, months or even years to play out.
Day Trading
If you're among the traders seeking to take on trading as a full-time career, then day trading may be what you're looking for. This strategy entails buying and selling multiple securities within a single trading day and executing your exit plan at the end of the day. This means that day traders rarely hold positions overnight, reflecting a more short-term trading strategy.
This strategy is intriguing to traders who find it enjoyable to have multiple trading positions open in a single day, having to constantly face challenging trading conditions.
Swing Trading
The swing trading method involves buying and selling securities with the intent of holding them for several days or even weeks. Swing traders are also known as trend-following traders, as they will usually monitor daily charts and enter the trade by following the overall trend of the market.
Swing trading relies mostly on the use of technical analysis by studying price charts. A more fundamental analysis approach is followed when traders need more information so as to effectively maintain their trading positions for several days. Some of the most commonly used trading tools in swing trading are technical indicators, such as Stochastic Oscillators, MACD or Relative Strength Index (RSI).
How to Choose The Best Trading Strategy for you
With a new year on the horizon, it may be a good time for you to think about everything you have learned in 2022 and take these lessons to power up your trading strategies for 2023. What's important to keep in mind when designing your strategy is that it fits your ultimate trading goals and your daily schedule. CFD trading can be time-consuming and you need to be prepared for both wins and losses to get to where you want to be.
Risk Warning: Contracts for Difference ('CFDs') are complex financial products, with speculative character, the trading of which involves significant risks of loss of capital.
Disclaimer: This material is considered a marketing communication and does not contain, and should not be construed as containing investing advice or a recommendation, or an offer of or solicitation for any transactions in financial instruments or a guarantee or a prediction of future performance. Past performance is not a guarantee of or prediction of future performance.