As you prepare to start your trading day, what's the first thing that comes to mind? Is it your trading strategy? Are you thinking about different ways to minimize risk in the markets and boost your profits? Whatever comes to your mind first, the most important factor to consider is the power of controlling your emotions and impulses when challenges arise.
Your trading psychology is a fundamental aspect of every trading day. This is why in this article our XPro Markets team has provided you with 3 steps to be in a better position to take control of your psychology, and eventually your trading positions.
Seize control of your Emotions
The bustling financial markets are constantly influenced by global economic events and market sentiment. This means that your trading positions are exposed to numerous risk factors. In difficult situations, traders are required to maintain their discipline and their confidence by thinking about their trading plans. In the end, it all comes down to your ability to react to price fluctuations. Therefore, you need to be able to control your impulses and emotions so as to not risk more than you can afford. Once you learn to recognize and monitor your emotional reactions in the markets, you are one step closer to being in control of your trading psychology.
Boost your Trading Skills and Knowledge
The more time you devote to researching and learning, the better prepared you will be for your trading day. Experience comes with practicing your trading skills on a daily basis and familiarizing yourself with everything there is to know about the markets. Effective daily habits include keeping up with global news and events that could impact your trades and practicing your trading strategies by taking courses or analyzing charts and price movements. As you put all your efforts into understanding the ins and outs of the financial markets, this can help you feel more self-assured about your trading decisions.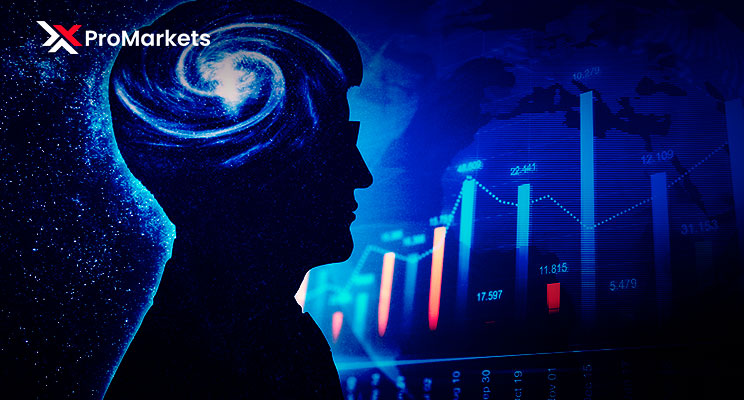 Stay Flexible
One thing that can offer you some peace of mind when it comes to trading is the opportunity to be able to choose from a variety of different strategies and exit plans. Your ultimate trading plan is what you need to keep in mind. However, it is important to have the power to change the course of direction when needed. In other words, experienced traders tend to design different exit and entry strategy plans in order to be able to decide what the best next move is. In this way, you can achieve better security in the market and the chance to avoid acting on impulse.
Keep in mind that your XPro Markets account is created to suit the needs of every trader, with educational resources and outstanding trading tools that cover technical and fundamental analysis. It's up to you to make the most of your trading abilities.
Risk Warning: Contracts for Difference ('CFDs') are complex financial products, with speculative character, the trading of which involves significant risks of loss of capital.
Disclaimer: This material is considered a marketing communication and does not contain, and should not be construed as containing investing advice or a recommendation, or an offer of or solicitation for any transactions in financial instruments or a guarantee or a prediction of future performance. Past performance is not a guarantee of or prediction of future performance.