What is the most important aspect to consider when entering the financial markets? Your Trading Strategy. Every trader, whether a beginner or a more experienced trader, needs to have a solid trading plan designed with different trading strategies that can be adapted according to the trading conditions. Technical and fundamental analysis skills are essential when it comes to building an effective trading strategy. As CFD trading can be risky, an all-encompassing knowledge of the ins and outs of the markets can help traders be more prepared to deal with sudden price movements. One of the most common forms of technical analysis that is widely used by traders is the use of trend lines. Keep reading to learn everything there is to know about trend lines and decide if they are part of your trading strategy.
Technical Analysis
In simple terms, the purpose of technical analysis is to predict future price movements of financial products using historical price movements. This means that traders study and monitor price charts with the aim to have a more clear outlook of what might follow. Many tools and resources can be used to analyse charts and one of the most popular forms is the use of trend lines.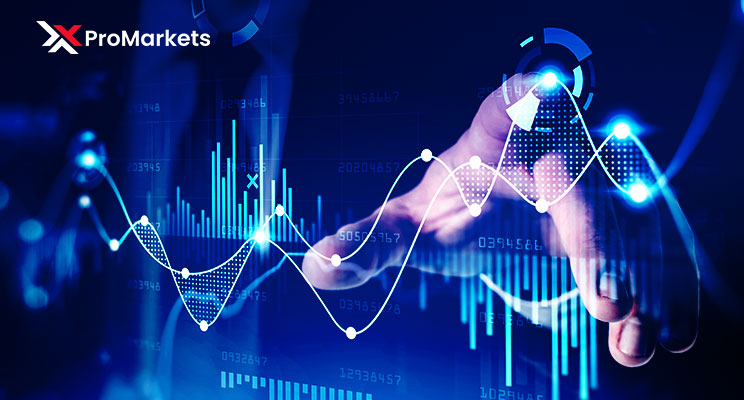 What are Trend Lines
Trend lines are lines drawn on price charts to indicate trends, representing either support or resistance, depending on the direction of the trend. Traders use this information to determine whether to buy or sell in the direction of the trend. Basically, they are visual representations of the price direction of assets, resulting in patterns throughout specific timeframes.
How can you use them
Keep in mind that there are three types of trends:
Uptrend. By connecting two or more low points, an upward trend line develops a positive slope. For the line to have a positive slope, the second low must be higher than the first. A bullish trendline indicates that the prices of an asset in the financial markets are rising and will likely continue to rise for as long as the trend is valid.
Downtrend. Connecting two or more high points of a currency pair forms a downtrend line with a negative slope. For the line to have a negative slope, the second high must be lower than the first. While uptrends indicate that prices of a financial instrument are rising, these bearish trendlines indicate that prices are falling.
Sideways trend. During a sideways trend, the forces of supply and demand are nearly equal, resulting in a horizontal price movement. Generally, sideways trending occurs when prices travel between strong levels of support and resistance. The price often remains in a horizontal trend before continuing its previous trend or starting a new trend.
With your XPro Markets account, you can explore different trading strategies and find the one that suits your trading goals. Are trend lines part of your trading strategy?
Risk Warning: Contracts for Difference ('CFDs') are complex financial products, with speculative character, the trading of which involves significant risks of loss of capital.
Disclaimer: This material is considered a marketing communication and does not contain, and should not be construed as containing investing advice or a recommendation, or an offer of or solicitation for any transactions in financial instruments or a guarantee or a prediction of future performance. Past performance is not a guarantee of or prediction of future performance.