OctaFX has been featured in the Financial Consumer Alert List (FCA) of Bank Negara Malaysia (BNM), joining the ranks of various other brokers. Learn what this signifies for traders. In the previous year, OctaFX, along with the majority of forex brokers operating in Malaysia, found their names on the Financial Consumer Alert List (FCA) curated by Bank Negara Malaysia (BNM) and the Investor Alert List by the Securities Commission Malaysia (SC).
Why did OctaFX and other brokers make it to the alert lists?
BNM and SC clarify that these alert lists serve as public advisories to increase public awareness regarding organizations not licensed or regulated by these respective institutions. It's important to note that being listed does not directly imply that an organization, like OctaFX, is involved in scams or fraudulent activities. Instead, it signifies that they do not hold a local license.
This situation isn't exclusive to OctaFX, as other global brokers, including XM and Exness, also appear on these lists. All of them are licensed in different countries. For instance, OctaFX is regulated by the FSCA in South Africa and CySEC in Cyprus. Meanwhile, XM holds a license from CySEC and the Australian ASIC, and Exness has several licenses, from the UK's FCA to South Africa's FSCA. Yet, none of these entities possess a license from Malaysia's Securities Commission or Bank Negara.
As a matter of fact, Malaysia has no licensed Forex brokers. The Securities Commission is the lone authority granting licenses to entities desiring to engage in securities and derivatives within Malaysia. However, the sole online broker to secure the SC's capital markets services license (CMSL) is Rakuten, a collaboration between Malaysia's Kenanga Investment Bank Berhad and Japan's Rakuten Securities. Other online brokers and additional investment alternatives, such as derivative CFD and forex trading, continue to go unrecognized by the Securities Commission.
As per the SC Public Register, a mere 16 companies hold licenses for dealing in derivatives - primarily large banks that don't typically offer brokerage services—and none of them are actual online CFD brokers. This surprisingly small number suggests a dlack of opportunities and options for Malaysian investors seeking to participate in the international financial markets. Nevertheless, the Securities Commission and Bank Negara adds all international brokers into their alert lists. The lack of a license, however, predominantly impacts certain aspects of the brokers' advertising efforts, as they can still legally accept clients from Malaysia.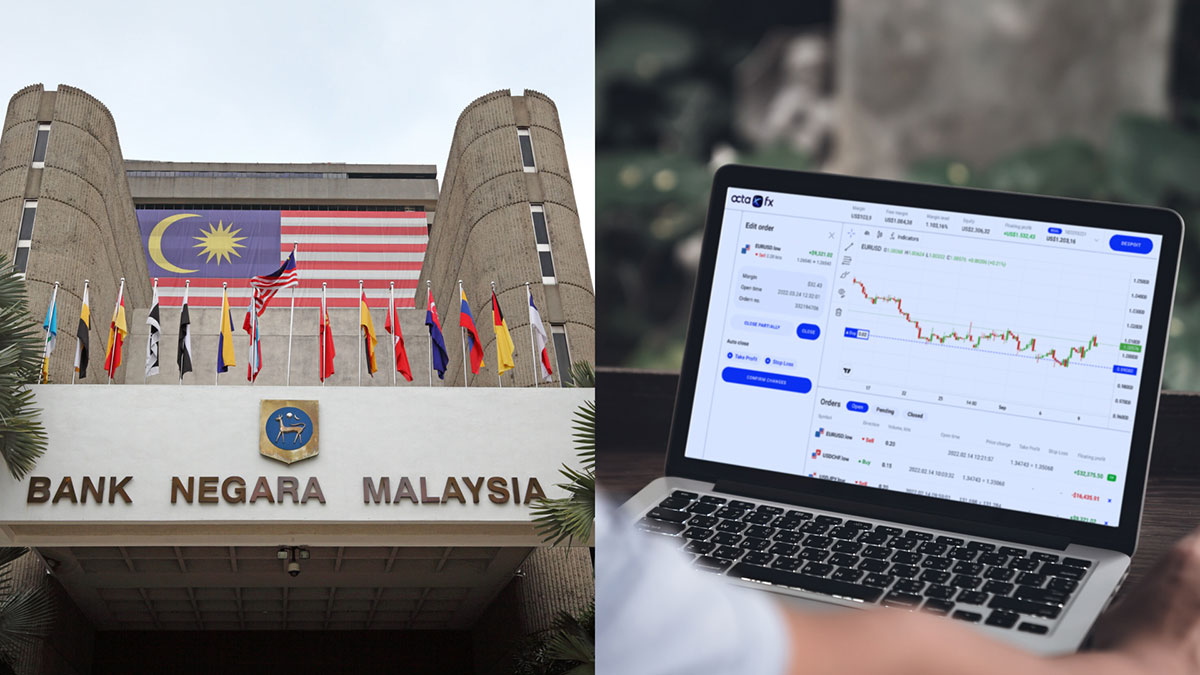 Why is it beneficial for brokers to retain an international status?
The main reason is that it allows them to offer improved trading conditions, thereby staying competitive in the global market. Regulatory constraints and limitations set by local financial authorities can be quite restrictive, particularly when it comes to the diversity of investment instruments, trading conditions, and bonus schemes that a broker can offer. This frequently leads clients to seek brokers who can offer a broader range of instruments, superior conditions, copy trading services, and attractive promotional deals. More often than not, these brokers are international players who offer Forex and CFD trading services like OctaFX.
So, even if Forex brokers could obtain licenses in Malaysia, they may not rush to do so. This is because acquiring a local license could significantly compromise their trading conditions, leading to a loss of competitive edge against international brokers.
Is OctaFX still functioning in Malaysia?
Yes, OctaFX continues to operate in Malaysia. Being an international broker, it can accept clients from most jurisdictions worldwide, a claim evidenced by OctaFX's services spanning more than 180 countries.
However, when it comes to Forex trading, it's imperative to understand how financial markets work and apply risk management strategies in trading. Failure to do so exposes you to significant risks of monetary loss, regardless of which broker you opt for trading. Therefore, it is crucial to have a sound knowledge basis before depositing funds and venturing into investments or trading.