RoboForex, a brokerage company, is delighted to announce its victory in the prestigious category of "Best Mobile Trading App" at the Global Forex Awards 2022 - B2B. This marks the fourth consecutive year that RoboForex's application, R MobileTrader, is recognised for its exceptional features, enabling users to conveniently access a wide range of investment instruments and an intuitive interface focused on valuable information.
R MobileTrader continues to receive high praise from its users, maintaining its top position for the third year running. With just a few taps, clients can remotely open a brokerage account, deposit funds, and begin trading over 12,000 instruments. The RoboForex team dedicates substantial efforts to enhancing the application's functionality, stability, and security for the best possible trading experience for users.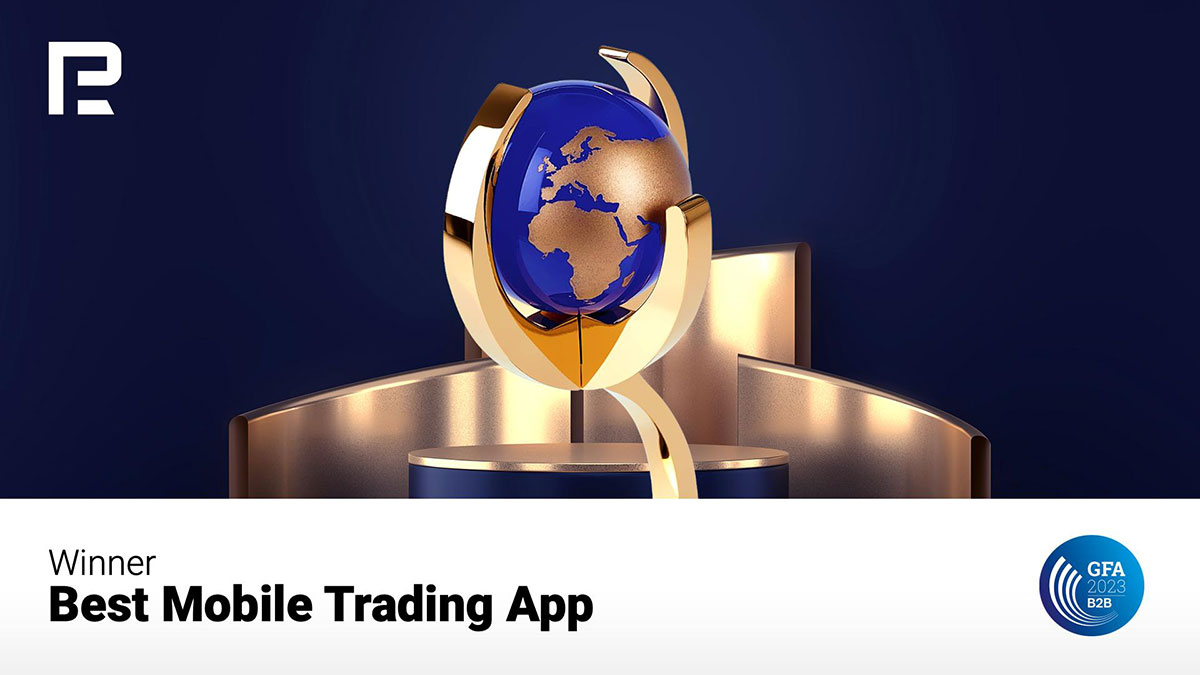 The Global Forex Awards annually honour top companies in recognition of their proven achievements in providing outstanding financial market services. The awards celebrate the best companies and brands in the market, both regionally and globally.
The winners are distinguished brokers who employ innovative technologies, advanced research tools, comprehensive educational programmes, and cutting-edge business solutions; thereby ensuring their clients receive world-class services.
About RoboForex
RoboForex is a company that delivers brokerage services. The company provides traders who work in financial markets with access to its proprietary trading platforms. RoboForex Ltd operates under brokerage licence FSC 000138/437. View more detailed information about the Company's products and activities on the official website roboforex.com.