What is the first question you ask yourself or a fellow trader, or an advisor, when choosing a Forex broker? Most probably, it's, "Can this broker be trusted?"And that is the right question indeed because trust and reliability are no less important than the choice of markets, trading instruments, leverage, etc. Obviously, all Forex brokers advertise themselves as completely trustworthy, efficient, attentive, and such.
But it's clearly not true as, unfortunately, there are more irresponsible brokers, or downright scammers, than brokerage services that genuinely care about clients, their user experience, and funds safety. After carrying out a thorough analysis of all top Forex brokers, we have picked the most trusted and reliable ones to give you peace of mind when opening an account to trade foreign currencies.
The methodology used when choosing the trusted brokers
Even though we are certain that most readers fully, and deservedly, trust our expert opinion on brokers and other Forex-related subjects, we would still like to share with you the exact methodology that was used for composing the below list of 15 most reliable brokers. After all, the choice of broker for currency trading depends, in no small way, on such individual factors as trading style or a desired level of involvement in day-to-day events on this financial market.
By revealing our methodology of broker selection, we'd like to acquaint you with our selection process and criteria that we deem important. It's in our interest to help you make the most educated decision, like choosing the most trustworthy broker, that could prove decisive for your Forex trading career. Here are the criterion according to which we have selected the 15 most trusted Forex brokers, listed below:
Regulation - brokers that are licensed by top-tier authorities;
Years in business;
The broadness of client base;
Client feedback and feedback from our fellow Forex experts;
Quality of customer support;
Protection of clients' funds.
---
FXTM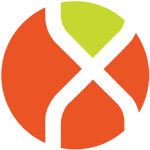 The first on our list of most reliable Forex brokers is FXTM, a firm established in 2011 under the wing of Exinity Group, a London-based wealth management company that has a solid reputation in the industry. The broker itself claims to have gathered a user base of over 2 million traders, which is plausible since many people from our expert circle have had a mostly positive experience with FXTM. One of them had this to say about this broker:
FXTM is a multi-regulated broker that holds licenses from CySEC of Cyprus, the British FSA, and IFSC of Belize, as well as the regulators of Mauritius and Kenya, with the first two being very strict and reliable regulators, which, in turn, translates to the reliability of FXTM as a Forex broker.
What's also worth noting about FXTM is the way they ensure the security of money in traders' accounts and also during transactions, which is through fund distribution within several top-tier banks as well as a military-grade SSL encryption of all communications. The multi-language customer service is responsive and usually resolves issues within 24 to 48 hours.
"I've had the account on FXTM since their early days, and my user experience was great, but had to leave only because they didn't have an option to trade cryptocurrencies at that time. Now that this broker has crypto CFDs, I've got my account renewed."
Forex-Rating reliability score: 10 out 10.
Final verdict: FXTM is a highly reliable Forex broker practically without any weak points.
---
XM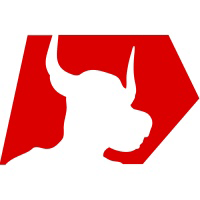 XM also belongs to the cohort of Forex brokers whose name is synonymous with reliability. Founded in 2009, this provider of financial services attracted over 5 million traders of different caliber, the number that can be trusted since many traders and analysts from our circle have accounts with XM and we heard very few complaints about its operation.
XM is a multi-regulated broker that operates under the supervision of CySEC, IFSC, and ASIC - all of its licenses check out against the corresponding databases. The broker's customer service handles complaints exceptionally well and remains responsive 24/7. The platform has a very extensive Research & Education section which shows that the broker cares about clients and trading literacy. According to client feedback, many are happy with account managers that XM assigns for handling various issues. Deposits and withdrawals always go without a hitch.
The only thing that can be said against this FX broker is that non-EU traders aren't eligible for investor protection, which can be considered a downside given that it serves people from over 190 countries, though it's certainly not a reliability issue. At the same time, the broker has negative balance protection provided to all clients, which is certainly a plus. Other signs that point to XM's trustworthiness are as follows:
Forex-Rating reliability score: 10 out of 10.
Final verdict: XM is as reliable as Swiss watches.
---
HF Markets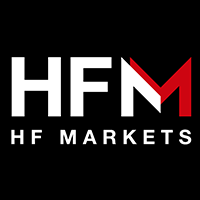 HF Markets or HFM is a Forex broker that has reliability and funds security at its core. Frankly speaking, it's one of a very few brokers that's great on all fronts, from user experience to its marketing reach. Despite being in the industry for only twelve years, HFM has been showered with rewards and always received generally positive feedback from FX traders who label it as one of the safest brokers around.
In our opinion, HFM scores a lot of reliability points thanks to its great security feature called the Civil Liability insurance program that safeguards clients against fraud as well as other troubles such as negligence, errors, and omissions. The program has a high limit of indemnity of 5 million euros. HFM's other security measures include:
Holding accounts with several top-level banks;
Adhering to segregation of funds;
Providing negative balance protection.
This top Forex broker also offers a breadth of educational material that even seasoned traders will find useful. Same as other brokers on this list, HFM is regulated by an array of supervisory authorities, including Germany's BaFin.
Forex-Rating reliability score: 10 out of 10.
Final verdict: Hardly any other broker can match HF Markets in terms of trustworthiness.
---
FXCM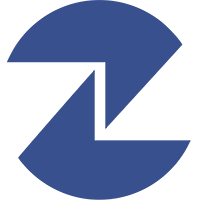 FXCM is one of the oldest players in the game that has proven time and again that it's a trusted Forex broker whichever way you look at it. This financial services provider emerged back in 1999, in the age of dial-up Internet, and began building a solid reputation right off the bat. In 2015, the broker was brought under the wing of Leucadia Investments which, in turn, operates as a banking arm of Jefferies Financial Group, the 7th largest investment bank in the world. This alone signifies that FXCM has a solid background along with representation at the top of the financial world (Leucadia is even listed on NYSE) which is definitely an addition to the reliability score.
Like all FX brokers on this list, FXCM is regulated by several top-level authorities, namely the FCA of the United Kingdom, Cyprus's CySEC, and the Financial Sector Conduct Authority of South Africa (FSCA), as well as the corresponding authorities of Australia, France, and South Africa.
Traders from these jurisdictions fall under the Negative Balance Protection program. If a trader encounters any issues, he or she can chat with a specialist in a designated chat that's live 24/5. Other issues are resolved via usual support channels, though we can't say that FXCM's customer service is super responsive.
Forex-Rating reliability score: 9 out of 10.
Final verdict: There's no doubt that FXCM is a trusted broker, though its support team could work a bit faster.
---
Pepperstone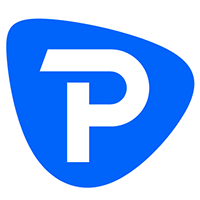 The Melbourne-based Forex broker Pepperstone with a spicy name has been around for nearly twelve years, and in that time, it has rightfully earned its place on our list. First of all, Pepperstone successfully managed to tackle the problems that had been plaguing the industry for many years, such as delayed executions and sub-par customer support.
And let us tell you, the customer support at this very fine FX broker works like a charm, which is, frankly, quite rare even among the top brokers. Whichever issue you have, or whenever you decide to contact support, someone will always be on the other side of the screen dealing with your problem.
No questions to Pepperstone about its regulatory compliance and funds safeguarding, too. The broker operates under the watchful eyes of ASIC, FCA, and CMA, and provides top-level fund protection for the clients from corresponding jurisdictions. Like any trusted Forex broker, Pepperstone is diligent about segregating the customer funds between accounts in premium banks. Other factors that make Pepperstone a reliable Forex broker include:
A significant average daily trading volume of $9.2 billion;
A broad customer base of more than 300,000 currency traders.
To make this review totally fair, we ought to highlight a couple of drawbacks with regard to Pepperstone, such as a simple one-step account login and an absence of a more convenient fingerprint of face authentication.
Forex-Rating reliability score: 9 out 10.
Final verdict: Fully trusted but needs a few tweaks to make Pepperstone a perfect Forex broker.
---
FxPro
The next highly reliable broker on our list is FxPro, the multinational financial services entity that's especially popular with CFD traders. After arriving at the scene in 2006, FxPro has been actively obtaining operating licenses from major financial authorities to bolster its reliability as a provider. Right now, it holds licenses from CySEC (Cyprus), FCA (the UK), FSCA (South Africa), and SCB (The Bahamas), and has offices in these jurisdictions and ensures full funds security and negative balance protection for local clients, except for those from the Bahamas.
FxPro has a very broad client base which translates to a substantial daily trading volume of $7.8 billion, rivaled only by a handful of other Forex brokers from our list.
The broker doesn't have a banking background, though, which is a bit of a drawback together with the fact that it refrains from publishing annual financial statements. At the same time, it retains full management transparency and is regularly audited by Deloitte or some other Big Four firm.
Forex-Rating reliability score: 8 out of 10.
Final verdict: FxPro is a fully legit broker, though not without some transparency issues.
---
Libertex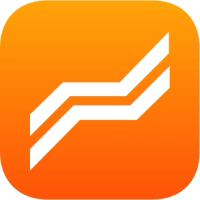 Libertex is another "old timer" as it has been serving clients since 2012 from its headquarters in Limassol, Cyprus. Given its location, it would be right to assume that Libertex is regulated by the corresponding authority - CySEC - that strictly adheres to all guidelines of EU's Markets in Financial Instruments Directive 2 (MiFID 2).
Libertex has a very extensive client base which consists of nearly 3 million Forex traders who are given access to 213 tradable assets, including cryptocurrencies, stocks, and precious metals. Traders who have been tied with Libertex note that it offers faster quotes than its peers, especially for CFDs. Customer service is another strong suit of Libertex since it operates 24/7. Similar to other trusted FOREX brokers listed here, Libertex uses segregated accounts for clients' funds and maintains the Investor Compensation Fund (ICF).
Forex-Rating reliability score: 9 out of 10.
Final verdict: An all-around good Forex broker that can be fully trusted.
---
IronFX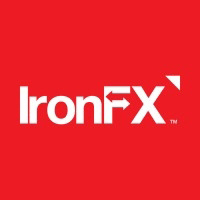 Like the broker reviews above, IronFX has its main office in Cyprus, which means that it has a license from CySEC as well as the UK's FCA and Australia's ASIC - that alone is enough to place it in the company of trusted FX brokers. The thing that makes IronFX somewhat special among other such entities is an offered variety of funds protection options for traders from the European Union and the United Kingdom:
Clients from the UK can count on being covered by the Financial Services Compensation Scheme (FSCS) for the sum of up to 50,000 GBP. Traders from that jurisdiction may also get extra insurance for the amount of up to 1 million GBP.
Traders from the EU may have their monies safeguarded by the Investor Compensation Fund (ICF). Like other brokers, IronFX practices funds segregation and offers negative balance protection. However, the broker's secondary security features leave much to be desired as it doesn't have a two-factor identification system.
Forex-Rating reliability score: 7 out of 10.
Final verdict: IronFX has everything that a Forex trader needs, but things like two-factor authentication should be incorporated.
---
RoboForex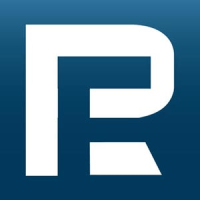 Despite arriving on the financial scene in the midst of the last financial crisis in 2009, RoboForex began mustering a significant client base right from the start. Eleven years later, this provider serves over 1 million active traders from 169 countries, which is quite an achievement given that the competition is getting tougher with every passing year.
RoboForex holds a genuine brokerage license from the Financial Services Commission (FSC) of Belize. To be honest, FSC isn't the toughest regulator in the industry, but it doesn't mean that RoboForex can't be characterized as a trustworthy Forex broker. When creating this list of the most reliable foreign currency brokers, we analyzed feedback from a big group of traders with accounts on RoboForex and none of them had any complaints regarding its reliability. Here's what one of them had to say:
"RoboForex may have a limited number of currency pairs (only 36) but I never had to doubt its transparency and reliability. Also, I love how fast they process withdrawals."
This year has been especially fruitful for RoboForex as it gathered three major rewards: the Most Trusted Broker, Most Transparent Broker, and the Best Mobile App. The broker offers the negative balance protection program as well as the Civil Liability Insurance program; it also operates the Compensation Fund which provides protection up to 20,000 EUR.
Forex-Rating reliability score: 8 out of 10.
Final verdict: If not for the Belize license and a small number of currencies, RoboForex would have gotten a top score.
---
Vantage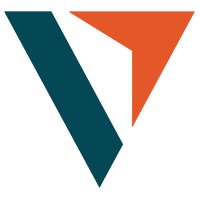 If you happen to be a Forex or CFD trader from Down Under, Vantage is your top choice as it's considered the top broker in Australia and the whole Pacific region. The Vanuatu-licensed provider is a subsidiary of Vantage Group - both are regulated by Australia's ASIC as well as FCA, and the FSC of Vanuatu.
This year, Vantage received an array of awards in Australia and beyond: the Best Forex Broker of the Year, Best Leading Regulated Forex Broker of the Year, and Excellence in Customer Service to name a few.
The broker doesn't segregate the clients' funds but keeps them in the National Bank of Australia, which is very safe, though. It's regularly audited by KPMG, a member of the Big Four.
Forex-Rating reliability score: 9 out of 10.
Final verdict: Non-segregation of funds is Vantage's only downside.
---
LegacyFX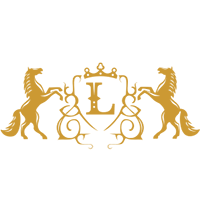 In just 10 years, LegacyFX has transformed from an up-and-coming Forex broker to a real industry leader both in terms of service quality and reliability. Headquartered in Cyprus, this financial services provider is monitored by the most reputable regulators: BaFin, CySEC, FCA, FSP as well as VFSC and NBRB, so rest assured that LegacyFX has an absolutely clean regulatory record.
However, customer support is where this broker falls short as it's unavailable outside business hours and on weekends. The negative balance protection is in place here; traders' funds are kept in segregated accounts as they should be.
Forex-Rating reliability score: 10 out of 10.
Final verdict: Trustworthiness is certainly not an issue with LegacyFX.
---
FP Markets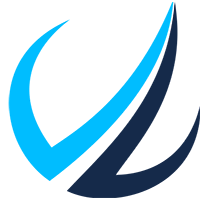 Next up is another Forex broker from Australia that earned the trust of thousands of traders from around the world. In over 17 years of its existence, FP Markets wasn't involved in any legal controversy, earned very positive feedback from customers, and has always been in good standing with regulators: ASIC, CySEC, and VFSA.
We know for certain that FP Markets is being regularly audited but those reports aren't made available to the public, which is a dent in the broker's transparency.
The customer service here is fast and competent, available around the clock.
Forex-Rating reliability score: 8 out of 10.
Final verdict: Not fully transparent but nonetheless reliable Forex broker.
---
Just2Trade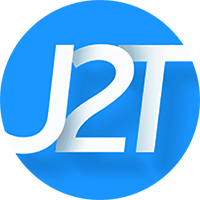 As you can tell, the majority of trusted Forex brokers in this industry are either located in Cyprus or regulated by the corresponding financial authority - CySEC. This also applies to Just2Trade, a seasoned brokerage service that entered the playing field in 2006.
Since then, it has been steadily growing its client numbers which now amount to around 200,000 - not too much but still enough to name Just2Trade a credible broker.
Adherence to the MiFID 2 directive by ESMA is another drop in Just2Trade's reliability bucket. The broker also has the Investor Compensation Fund (ICF) established and provides negative balance protection. Not to mention that this broker is very strict about AML and KYC requirements.
Forex-Rating reliability score: 9 out of 10.
Final verdict: Trusted, no question, but other aspects (not mentioned here) need improvement.
---
FXCC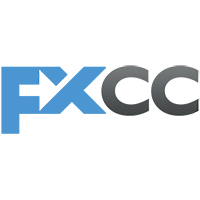 FXCC takes a deserved place in our lineup of trusted Forex brokers. Like most providers on this list, FXCC is based in Cyprus and has the license issued by CySEC which checks out against the database. Needless to say that it's fully adherent to MiFID and the European regulatory framework, arguably the toughest in the industry.
Additionally, FXCC is tied to the regulator of Vanuatu (VFSC), though it doesn't add much to its overall trust score.
Similar to other EU Forex brokers, FXCC participates in the Investor Compensation Fund, allowing clients to have a piece of mind when trading foreign currencies, knowing that their funds would be safeguarded in case the company becomes insolvent, which is highly unlikely. The customer support is reachable during weekdays; it's reasonably responsive.
Forex-Rating reliability score: 9 out of 10.
Final verdict: Customer support could be made available 24/7; otherwise, fully trusted.
---
Exness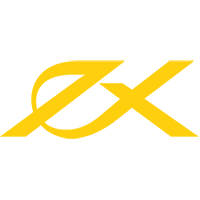 Lastly, there's Exness, a Forex broker that many traders hold in high regard because it's under regulation by top financial authorities, and ensures the proper protection of funds. Its main office is located in Seychelles but it also actively operates in Cyprus and the United Kingdom. Even though Exness is at the last spot on our list, it's definitely one of the most trusted Forex brokers, even among those presented here. Exness has been in the business since 2008; it's used by many reputable traders and experts, and it's one of the most regulated brokers around.
That is quite impressive - add to that a total transparency with regard to broker's financial reports and audits, funds segregation, and participation in the Investor Protection Fund.
Just check out the list of regulators that have granted Exness their licenses:
The FSA of the Seychelles
The Central Bank of Curacao
EU's Financial Services Commission (FSC)
The FSC of Mauritius
The FSCA of South Africa
CySEC
The UK's Financial Conduct Authority
Exness might not be the best Forex broker in terms of the availability of trading instruments, but it's as reliable as it gets.
Forex-Rating reliability score: 10 out of 10.
Final verdict: A fully trusted broker through and through.
---
Bottom line
In times of uncertainty and the unfolding economic crisis, trading foreign currencies has become especially complicated and risky. When the markets are shaky, it's good to have a Forex broker that you can trust, the broker that won't go bust, or even if it does, your funds would be protected.
Here we presented the most comprehensive list of trusted Forex brokers, the financial services providers that you can trust with the 'babysitting' of your hard-earned money that you've put into the market. So pick the one that fits your trading requirements and rest assured that you won't be scammed.