You must agree that getting a good night's sleep is easier when you know that if anything happens, you can get money from your Forex account without a delay. Paying an unexpectedly large bill, buying a birthday present at the last moment, or lending a friend a helping financial hand - you never know when you are going to need an extra few hundred, or thousand, bucks or euros, or pounds, whichever currency you use to pay taxes.
In this article, we at Forex Rating are going to reveal The Best 10 Forex brokers with the fastest withdrawals. All of them have many instant or same-day withdrawal options for customers with verified accounts. So if you don't want to spend days nervously refreshing your account balance, consider signing up or switching to one of the brokers from the list below - they are the best in the industry, that's for sure.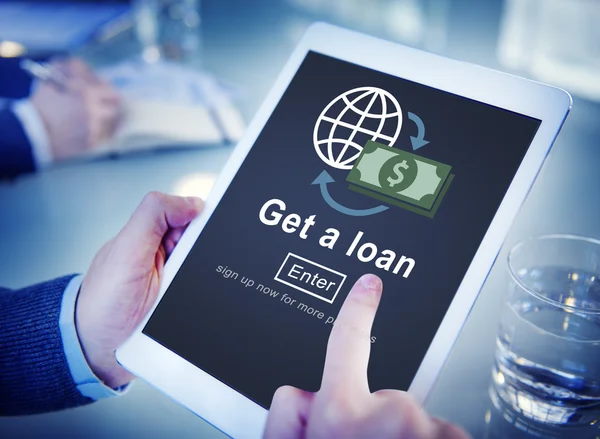 The advantages of having an account with the Forex broker that allows fast withdrawals - there's a lot of them
Seeing the hard-earned profits from trading foreign currencies arriving swiftly in your checking account or electronic wallet is one of the greatest pleasures of this tough profession. No one in a sane mind would want to wait for a long time for pay day; for the money that a market player can re-invest, use to pay the bills, or spend on life's pleasures right away. Such is the reason from Captain Obvious for opting for a Forex broker that ensures fast withdrawals, the most apparent one that doesn't even need a separate paragraph. But dealing with a non-delaying trading services provider has other advantages worth mentioning.
Scammer alert
In our experience, serious and trustworthy Forex brokers never put a spoke in the trader's wheel when it comes to funds withdrawal. On the contrary, such brokers rarely disrupt the flow of funds in and out of respective platforms without a solid reason like non-compliance with the anti-money laundering (AML) requirements. It's in their interest to ensure the best user experience, which lies partially in the ability to receive profits promptly. Fast withdrawal is an integral part of their customer retention strategies.
On the other hand, brokers with ill repute, which is another way of saying "scammers," often lure naive Forex greenhorns with something like a four-figure deposit bonus. Everything might be going fine: an unsuspecting trader could be making profits and dreaming of nice things to buy until he or she tries to withdraw the money; that's when the real quest begins. We know the examples when such brokers have deliberately limited the withdrawable sums or even arbitrarily blocked the accounts. The topic of Forex scams is too extensive to be crammed into one subchapter, but here are a few tips on how to avoid being caught on the hook of scammers:
Always make sure that the operations of the brokers that promise fast withdrawals are overseen by a top-tier regulator like UK's Financial Conduct Authority (FCA) or the Cyprus Securities and Exchange Commission (CySEC);
Don't rush to make a deposit - even if the broker offers a tasty bonus - until you gain a clear understanding of withdrawal conditions that should be stated either if the "Payments" section of the broker's website, in the FAQ section, or Terms & Condition that you have to agree to when registering an account;
Head to Forex forums and read the reviews about the broker, or post a corresponding question in a forum thread;
If you don't mind paying a withdrawal fee, make a small deposit to the newly created account and then make a trial withdrawal - don't forget to get solid information about withdrawal limits.
Fast withdrawals mean more opportunities for making a profit
By now, it should become obvious that quick, preferably same-day, withdrawal from a broker's account gives more control over your investment capital. Also, it could be a decisive factor when trying to seize a "hot" investment opportunity. Let's say that you've got a tip about a cryptocurrency that's about to have a massive rally, but your broker doesn't offer access to this market.
In crypto, the pumps usually don't last more than a day or two, so fast in-and-out action is needed. In that case, only Forex brokers with instant or same-day withdrawal options will allow you to realize that opportunity to make a profit, possibly a big one. Otherwise, you could end up paying a withdrawal fee to have the funds arrive only when the crypto rally starts to lose steam or even runs its course altogether, a frustrating experience.
There is also a profit-making method called arbitrage, which remains popular among crypto enthusiasts. In simple terms, arbitrage implies moving funds quickly between exchanges or trading platforms where the price of the same asset differs in your favor. For example, the technical analysis tells you that BTC has found the local bottom and is about to have an uphill run. Your Forex broker lists this currency at $16,900, whereas another trusted exchange currently has it at $16,750.
Once again, quick withdrawal lets you move the money fast enough to acquire a good asset at a bargain price, realize the profit from the theoretical rally, and deposit more money back to the same Forex broker's account or use them at your discretion. The point is that Forex brokers with fast withdrawals make your investment capital more liquid; they allow moving it more freely and avoid wasting chances to make money. So if you are an active investor who likes to hustle and move the money around, Forex brokers with instant or same-day withdrawals present a perfect solution.
The factors that determine the withdrawal speed
When we speak of Forex brokers with fast withdrawals, and more so of the same-day ones, it must be understood that such an attribute might not refer to all withdrawal methods at the broker's disposal. Each withdrawal gateway has specific requirements for a transaction to take place, like the mentioned adherence to the AML rules or the passing of the Know Your Customer (KYC) procedure, which is mandatory for all trusted Forex brokers on our list. Let's review all the factors that determine the speed of money withdrawal from the Forex account.
The reluctance to pass the KYC could turn the withdrawal process into a drag
With financial authorities being locked in an endless battle with fraudsters, who always come up with creatives ways to steal people's money, a full identity verification when opening an account with a financial services provider, be that a Forex broker or a cryptocurrency exchange, became a common practice among responsible industry players.
However, some brokers allow registration of minor accounts without passing the KYC, but that implies significant withdrawal limitations, both in the amount and the time. We'd like to point out that all top 10 Forex brokers on our list have strict verification demands for newcomers because that is one of the core elements of what we call a trusted broker – adherence to the AML rulers imposed by regulators.
Such a law-abiding attitude might not be liked by those who are too fixated on not sharing personal data online. But like it or not, those are the rules we all have to play by if we want to move money around as quickly as possible without risking being grabbed by the long hand of the law. The brokers that have a relaxed attitude towards KYC usually operate from offshore jurisdictions or the ones regulated by lower-tier authorities.
Needless to say that "reliable" isn't the kind of word that best describes such brokers. Rest assured that sooner or later you'll run into some issues when trying to withdraw the funds. At the very least, you'd have to wait for days for a transaction to complete, possibly even getting a call from your bank in the process. So it's always better to pass the KYC to get the withdrawals cleared out much quicker than to worry about "pending" transactions.
The withdrawal method could be the difference between minutes and hours of waiting time
When speaking about Forex brokers with easy withdrawals, it's important to understand that the speed of withdrawal may range significantly even with the same provider. The reason is obvious: different payment processing outlets have different withdrawal times. Currently, electronic and cryptocurrency wallets represent the fastest method of getting your profits from the broker's account to your pocket. We would give preference to e-wallets like PayPal or Skrill only because popular blockchain networks like Ethereum often get congested, which reflects negatively on the processing time and transaction fees may become ridiculously high.
Withdrawals to Visa or MasterCard are also happening rather quickly, especially if you have completed identity verification procedures and that's not the first transaction to a given account.
Once again, the issues with withdrawals through these two global payment processing services are possible only if your Forex account isn't properly verified, for instance, the name under which the account is registered doesn't correspond to the name of the holder of the Visa/MasterCard banking card. In such a case, the withdrawal could be significantly delayed or canceled altogether. But if everything is in order, the withdrawal shouldn't take more than a couple of hours.
Bank wire is the least preferred option, time-wise
In case crypto, e-wallet, or Visa doesn't suit you, all top Forex brokers offer an option to withdraw funds via bank wire to your personal account. While being a perfectly legitimate withdrawal method, the bank transfer is definitely the slowest of all, and most likely the priciest. In our experience, same-day withdrawals via bank wire may take place only when the account holder, the broker, and the bank are in the same jurisdiction and only if the holder's personal details are verified by the bank. Otherwise, prepare to wait for the usual 3 to 5 business days for the withdrawal to be completed. The waiting time may extend if there's a need for currency conversion by the intermediary bank; for instance, if you withdraw the money in USD but want to receive it in GBP, JPY, or CAD.
Our methodology for selecting the top 10 Forex brokers for fast withdrawals
We are going to reiterate in every article dedicated to the best Forex brokers that our goal is not only to offer our selection of the finest firms across the industry. Forex Rating also strives to educate the reader so that he or she can make a weighted decision when, for instance, deciding to register with a new broker that we are yet to review. For that reason,we always reveal the methodology used for the selection process. Basically, it's the sum of all factors mentioned in the upper paragraphs, but let's make a quick recap to solidify the acquired knowledge before moving on to the actual ranking.
As always, a broker's reputation, reliability, and track record are three crucial factors when determining whether it deserves the spot on our list. Poorly regulated Forex brokers with bad customer reviews will never find a place here. In this particular case, the preference has obviously been given to brokers with the widest range of withdrawal methods that include crypto, e-wallets, and bank transfers;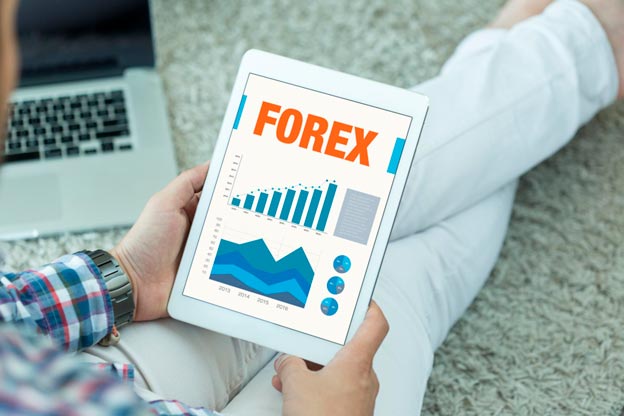 Our methodology also includes functional testing of each broker through the registration of a base account with the subsequent attempt to withdraw deposited funds and registration of the time passed between making the withdrawal request and seeing the money land in a designated account. In our case, the said time didn't exceed 24 hours even for the bank wire, but remember that the aforementioned factors may prolong the pending time;
Obviously, we couldn't have ignored such a crucial factor which is the withdrawal fees, especially those that concern bank transfers as they are usually the highest. Needless to say that Forex brokers with predatory or hidden fees were ignored.
Our top 10 Forex brokers with fast and easy withdrawals
---
FXTM - fast and cheap withdrawals for Forex traders from developing countries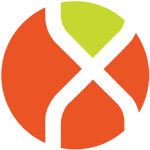 Short overview of the broker: FXTM is a trusted Forex broker that surfaced on the financial horizon in 2011. The provider quickly rose to popularity; currently, the broker reportedly has over 4 million active users. Before 2021, FXTM was regulated by the Cyprus Securities and Exchange Commission (CySEC), which allowed accepting customers from the European Economic Area (EEA). Now, the broker operates under the umbrella of the Financial Services Commission (FSC) of Mauritius which is also a top-tier financial regulator. FXTM offers the following account types: Micro, Advantage, and Advantage Plus.
Available withdrawal methods: When analyzing the ways to withdraw money from FXTM, it became apparent that the broker is focused on developing countries. The provider offers plenty of means for local bank transfers to African countries (Ghana, Nigeria, Kenya, Morocco), Latin America, Southeast Asia (Thailand, Singapore, Indonesia, Laos), and the Middle East. The processing time for most bank transfers doesn't exceed 24 hours, except for Latin America (3-4 business days). FXTM also has options to transfer the funds to credit cards: Visa, Mastercard, and Maestro - the withdrawal also takes less than a day. The Forex broker also has a host of e-wallets and crypto gateways: Skrill, Neteller, WebMoney, Qiwi, Perfect Money, and TC Pay Wallet.
Withdrawal fees: Commission for local transfers ranges from 0.5% to 3.2%, with some outlets doing such operations on a no-commission basis. Visa/Mastercard/Maestro impose a flat fee of $3. The cost of withdrawal to crypto wallets depends on the current network fee.
Important note: FXTM imposes a monthly inactivity fee of $5 after six months of inaction. And in case you try to withdraw funds after this period, FXTM may charge 3% of the withdrawal sum.
---
XM - a first-rate broker with excellent withdrawal conditions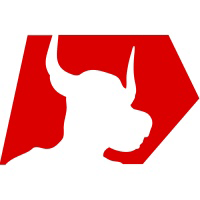 Short overview of the broker: XM is a fully trusted Forex broker that opened shop in 2009 with headquarters located in Belize. It is a core part of XM Global Limited, an international company licensed by the Financial Services Commission (FSC) and regulated by the CySEC. Its key advantages, and the main reasons why XM serves more than 5 million customers from 190 countries, are the following:
Ultra-fast trade execution - less than a second for 99.5% of orders;
Over 25 available payment methods that facilitate fast withdrawals;
More than 10 trading platforms;
Safekeeping of funds through Negative Balance Protection.
The broker offers the leverage of 1:1000 for all of its accounts: Micro, Standard, Ultra Low, and Shares. The minimum deposit is as low as $5. XM offers a welcome bonus of up to $5,000.
Available withdrawal methods: XM has an abundance of means for funds withdrawals including PayPal, Skrill, bank wire, debit/credit cards, crypto, and more. The broker adheres to the Withdrawal Priority Procedure which stipulates that it strictly processes withdrawals made only to the account of a person that made the original deposit. XM assures that it processes all withdrawal requests within 24 hours on business days, though bank wire to non-EU countries may take up to 5 days. The fastest withdrawals are made to e-wallets. There are limitations on withdrawal requests that may result in the margin level dropping below 150%.
Withdrawal fees: The great thing about XM is that this broker covers all withdrawal fees made to e-wallets such as Skrill as well as some bank wire transfers that exceed $200.
---
HF Markets - highly regulated with good withdrawal options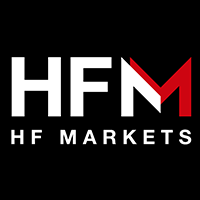 Short overview of the broker: HF Markets is a reliable Forex broker that until recently was known to the community as HotForex - the company conducted a rebranding in early 2022. It is a constituent element of an international business entity of the same name that is incorporated in St. Vincent & the Grenadines with offices in South Africa, Seychelles, and Cyprus.
HF Markets is a multi-regulated broker that is monitored by as many as seven reputable financial authorities, including CySEC, FCA of the UK, and DFSA of Dubai. Thanks to impeccable services, HF Market now boasts over 60 industry awards and a customer base of 3.5 million live accounts. It is accessible to all categories of Forex traders with the minimum deposit for Premium accounts being as low as $100. The broker ensures tight spreads from 0.1 pips and flexible leverage of up to 1:1000.
Available withdrawal methods: We can't say that HF Markets has a superabundance of withdrawal gateways, but the most popular are at your disposal. Wire transfers and withdrawals to credit/debit cards may take between 2 and 10 business days, so since you are looking for instant or same-day withdrawals, e-wallets or crypto is a preferable option. Those include Skrill, Neteller, FasaPay, PayRedeem, Perfect Money, WebMoney, and BitPay. HF Market has minimum withdrawal thresholds, with the highest being $100 for wire transfers and PayRedeem. Crypto and Perfect Money have a $10 withdrawal floor, whereas other methods allow extracting even $5 from your trading account.
Withdrawal fees: BitPay is the only withdrawal portal that sees HF Markets charging a small (1%) fee. Other withdrawals are done free of charge. In the case of a wire transfer, a correspondent or a receiving bank may impose a fee.
Important note: HF Markets has the condition for credit/debit card withdrawals that it doesn't process withdrawals if the requested amount is larger than the sum of the initial deposit. In this instance, the difference is going to be sent via wire transfer.
---
FXCC - simple but very good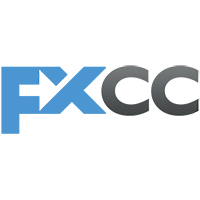 Short overview of the broker: FXCC, which stands for FX Central Clearing, is inarguably one of the best ENC/STP brokers in the Forex industry. Mind you that it isn't the kind of FX broker that overwhelms a newbie with its features and account types. Here, everything is simple and straightforward: one account type (ECN XL) combined with an MT4 trading terminal, a good selection of markets, and a decent education & research section.
FXCC holds two licenses, from the financial authorities of St. Vincent & the Grenadines and Cyprus. The former allows the provision of services to non-EU residents while the latter covers those living in the EEA countries.
Available withdrawal methods: Apart from a standard set of withdrawal methods that includes bank wire, credit/debit card transfers, Skrill, and Neteller, FXCC conducts transfers via lesser-known services such as Sofort, Neosurf, CASHU, Netbanx Asia, and Rapid Transfer.
Withdrawal fees: Similar to most brokers on our list, FXCC doesn't charge withdrawal fees except when a customer tries to make a withdrawal after the inactivity period for which the broker charges $5 a month. Third-party fees may apply.
Important note: In compliance with the AML requirements, FXCC allows the withdrawal of profits only via bank wire. Sums that equal the initial deposit can be withdrawn using all available methods.
---
RoboForex - fast but a bit costly withdrawals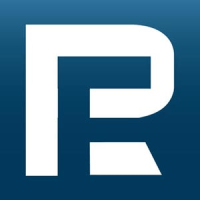 Short overview of the broker: RoboForex is a broker with many accolades that it received in nearly 13 years of being in the business. It permits access to a broad range of markets including Forex, stocks, crypto, precious metals, and energy commodities. The provider is regulated by the FSC of Belize and participates in the Financial Commission and the Compensation Fund.
Contrary to the previous broker, RoboForex has an array of trading platforms and accounts with various conditions to suit the needs of all foreign currency speculators: Prime, ECN, Pro, Pro Cent, and R Stocks. We'd also like to mention RoboForex's generous affiliate program with up to 84% partner commission as well as the 20% partnership program.
Available withdrawal methods: Unluckily for crypto people, RoboForex doesn't offer withdrawals to crypto wallets, although you can trade crypto with this broker. Apart from that, all the usual withdrawal methods (bank wire, e-wallets, bank cards) are present. RoboForex features a whole host of Asian banks, particularly Vietnamese, which explains where its focus lies. Interesting options with regard to e-wallets include AstroPay and AdvCash.
Withdrawal fees: Local bank transfers may cost you up to 4%. Withdrawals to SEPA accounts entail a 1.5% commission, an average fee for bank wires with RoboForex. E-wallet fees range from 0.5% (AstroPay, Perfect Money) to 1.9% (Neteller). Card withdrawals are quite costly: 2.6% plus $1.3.
Important note: RoboForex has a special "Free Funds Withdrawal" program activated twice a month on specific dates. On those days, customers may withdraw funds free of charge through any of the mentioned gateways.
---
FxPro - an all-around great Forex broker (no crypto withdrawals, though)
Short overview of the broker: The name FxPro is synonymous with a safe Forex broker as this financial services provider is regulated strictly by top-tier authorities: CySEC, FCA, FSCA, and SCB. Located in the heart of London, FxPro opens doors to seven major markets and ensures amazingly fast trade execution and deep liquidity. Note that FxPro is not an ECN or an STP broker - it employs a proprietary execution engine instead. Here you will find a host of trading platforms (MT4 & 5, cTrader), three account types with spreads from 0.1 to 0.1 pips, and leverage of up to 1:500.
Available withdrawal methods: Traders can withdraw funds from FxPro Wallet which is a funds vault separated from a trading account. All generally preferred withdrawal methods are available, except for crypto. E-wallet options include UnionPay.
Withdrawal fees: FxPro doesn't charge withdrawal fees while executing most requests within a day. The broker requests that the deposits made via bank cards, PayPal and Skrill are fully refunded before a withdrawal takes place.
---
Vantage - no fees and big upper limits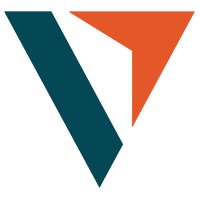 Short review of the broker: Vantage is a top Forex broker that has been on our radar for more than a decade, providing excellent services and keeping its operations fully transparent and free of controversy. This broker facilitates access to over 1,000 CFD instruments across numerous markets, including bonds and soft commodities. The highly acclaimed Forex broker is regulated by the Australian Securities and Investment Commission (ASIC), along with authorities of Vanuatu and the Cayman Islands. Vantage has a lot of trading accounts and platforms to choose from and spreads that don't exceed 1.6 pips. The minimum deposit is $50, allowing you to trade with a leverage of up to 1:500.
Available withdrawal methods: Bank wire, card transfers, e-wallets, and crypto - all are available with Vantage. Transaction limits dictate that you can't withdraw more than $14,000 via bank transfer. However, e-wallets like Neteller and Sticpay allow large withdrawals: $500,000 and $300,000, respectively, one of the highest upper limits across the industry.
Withdrawal fees: Vantage doesn't impose withdrawal fees, but do keep in mind the intermediary transfer fees.
Important note: Residents of Canada can't withdraw funds to credit cards because of the NAB restrictions.
---
AMarkets - for those who want to withdraw profits in crypto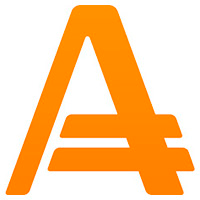 Short overview of the broker: AMarkets is a long-established Forex broker that is concentrated on providing services to traders from regions like Eurasia, Africa, and Southeast Asia. It holds the license from the Financial Services Authority (FSA) of Saint Vincent and the Grenadines and adheres to the rules of the Financial Commission. We have been monitoring this broker since its emergence in the industry in 2007, and AMarkets has given no reason to doubt its trustworthiness. Traders have MT4 & 5 at their disposal where they can trade various markets with a leverage of up to 1:3000, and with spreads as low as 0.3 pips.
Available withdrawal methods: Those who don't like withdrawing funds using bank wires will surely like AMarkets as it offers a breadth of crypto and e-wallet options. In fact, bank transfers aren't made available, along with withdrawals to Visa cards - only Mastercard and Uzcard. As for crypto, you can withdraw using USDT, BTC, LTC, and ETH; the list of e-wallets includes AdvCash, FasaPay, and TopChange apart from the standard options like Skrill and Neteller. All withdrawals are finalized within 24 hours.
Withdrawal fees: Mastercard withdrawals are quite expensive (2.5%). The best-preferred crypto method is USDT (TRC-20) with a 0.5% fee, plus $1. Withdrawals via Neteller cost 2% of the amount; the only no-fee option here is TopChange.
---
ActivTrades – not many options, but withdrawals are always fast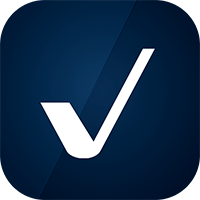 Short overview of the broker: ActivTrades is the second oldest broker on our list as it was established back in 2001 when the Forex industry was entering the digital age. Over the years, ActivTrades has evolved from an aspiring business entity into a globally recognized broker with over 45 industry awards. Here you can trade seven different asset classes using a wide range of instruments, particularly CFDs. The great thing about ActivTrades is that this FX broker has a strong policy on the protection of client funds. It provides enhanced insurance up to $1 million and ring-fences clients' funds from that of the company through segregated accounts in top UK banks. ActivTrades is a multi-regulated broker (FCA, CSSF, SCB) that is regularly audited by PricewaterhouseCoopers (PwC).
Withdrawal options: ActivTrades doesn't offer a lot of withdrawal options, but the broker assures that all requests are finalized on the same day. These options include bank transfer, credit/debit cards, and three e-wallets: Neteller, Skrill, and AstroPay.
Withdrawal fees: With the exception of bank transfers, all withdrawals are free of charge. For bank transfers, you have to pay a flat fee of £9.
---
Libertex – the best broker for e-wallet withdrawals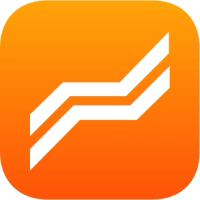 Short overview of the broker: Libertex is a real old-timer of a broker that has its history dating back to 1997, the days of dial-up Internet. In the decades that passed, Libertex built itself a reputation as a stellar CFDs broker with more than 40 awards. Over 3 million customers log into their Libertex accounts to trade 250+ assets, foreign currencies included, using Metatrader 4 & 5.
Libertex offers two account types: Portfolio and CFD, the former intended for long-term investors, and the latter – for active traders. The CFD account allows for trading with a leverage of up to 1:999, depending on the asset. The broker doesn't take a commission for trades and doesn't charge an inactivity fee.
Withdrawal options: Despite the fact that Libertex provides means for doing crypto mining, it doesn't have crypto wallets among withdrawal options. Those available are bank wire, debit/credit card (Visa only), and electronic wallets (Skrill, Neteller, PayPal). Withdrawals to e-wallets are instant; others may take up to 5 business days.
Withdrawal fees: Operations through Skrill and PayPal take place on a no-commission basis; withdrawals to Neteller are subject to a 1% fee. Card withdrawals cost 1 EUR for a maximum of 10,000 EUR. For bank transfers, you'd have to pay a 0.5% commission but no more than 10 EUR.
---
Bottom line
As you can see, finding the Forex broker that ensures fast withdrawals isn't at all. With the development of modern financial technologies, transferring your money from the trading account to your account could, and should, take less time than making a cup of coffee. That is unless you are doing a wire transfer which still takes some time. Nowadays, the provision of channels for instant or same-day withdrawals is a must for any trusted Forex broker. The fees, of course, remain the only division point in that matter. But even on our list, there are at least three top Forex brokers that provide no-commission withdrawal options, mostly to electronic wallets.