Forex broker scams remain a prevalent issue in 2023. Last year, we uncovered at least 13 Forex broker frauds, which operated in different jurisdictions, from the EU to the offshores. We can assure you that there will be no fewer FX swindlers operating in this business, so it's important to keep a watchful eye on any signs of deception.
Forex broker scam is still a thing in 2023
The increasing accessibility of trading platforms and applications, along with aggressive marketing campaigns, are attracting more and more individuals to the lucrative yet complicated world of foreign currency trading. The market size, opportunities, and stories of financial freedom can mesmerize aspiring traders to the extent that they become blind to the dangers of being scammed by fraudulent Forex brokers.
At Forex-Ratings.com, we're here to help you spot a swindler and take precautions even before registering an account. It's all about being proactive and doing your due diligence. We'll show you how to check out the broker's licenses and regulatory compliance to ensure they're legitimate. You'll also learn how to resist the temptation of big signing bonuses, which could be a trap to lure you into their shady business.
Moreover, we'll offer tips on detecting when a Forex broker is cheating, even after you've already registered and started trading. Are you feeling like a target of stop-loss hunting? Is your broker marking up spreads? Do you notice suspiciously recurring slippage? These are all warning signs that something is wrong. And if you're getting requoted too often, that's another red flag to watch out for.
This article is your suit of armor against Forex broker scams in 2023 and beyond. Read it and wear it to feel invincible against tricky Forex practices.
Avoiding Forex broker scams even before registering the account
Regulation matter. How to check out broker licenses
When planning to dive into the forex market, you need to make sure you sign up with a regulated broker. "Regulated" means that a financial regulator has given a broker a stamp of approval in return for its pledge to abide by specific rules and guidelines that have been put into place to protect Forex traders and investors against frauds, bankruptcies, and other unpleasant occurrences that unfortunately happen in the Forex industry quite regularly.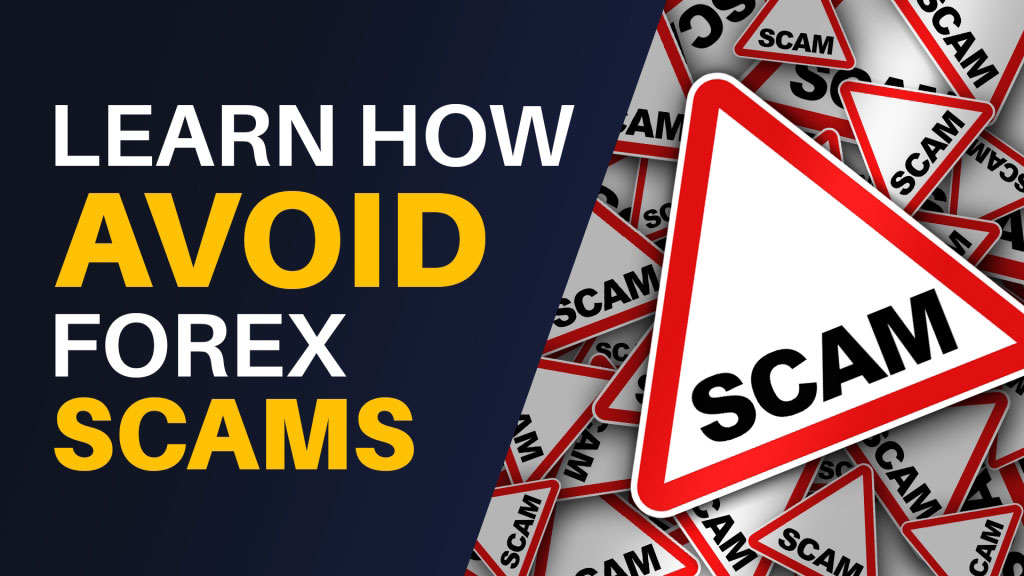 The regulatory framework covers everything from how a broker handles clients' money to how they promote their services. On the other hand, trading foreign currencies with an unregulated broker entails significant risks. Yes, even in 2023, many Forex brokers still operate without authorities' licenses or oversight. The reason lies in the size of this industry: with a capitalization of nearly $7 trillion, this market is too grand for a single authority to handle. Therefore, Forex regulation remains fragmented and diverse, giving scammers room to operate and even go unpunished. That is why unregulated Forex brokers are often the front-runners of Forex scams. These scams can take many forms, but they all have one thing in common: they're designed to defraud you of your money.
While it should be crystal clear that getting involved with unregulated FX brokers is a big no-no, here's a quick overview of the benefits of signing up with regulated ones:
Transparency - Forex scams and transparency don't go together because such brokers rarely disclose real trading conditions and fees. Regulated brokers, on the other hand, must provide this information so that traders have a full spectrum of vital information when developing their trading strategies.
Funds safety - regulated Forex brokers are required to keep client funds in separate (segregated) accounts to safeguard them against instances of insolvency or bankruptcy. Unregulated FX brokers often use these funds for their shady dealings.
Legal protection - regulated Forex brokers are subject to strict regulations that enable traders to file a complaint and claim compensation. Since the same rules don't bind unregulated ones, any form of legal protection for traders is out of the question.
Verifying a broker's regulatory status is actually quite easy. Firstly, you have to look for the following information that should be provided on a landing page or in a separate section on the broker's official website:
The name of the regulatory body or bodies that issued the brokerage license;
The license number, often referred to as an ID number, unique to every Forex broker.
The absence of this information is definitely a huge red flag that you could be dealing with a Forex scam. Note that certain brokers may have a brand name different from the parent company's title reflected in the license. Additionally, some brokerages are subsidiaries of larger financial institutions, so it's important to confirm both names. Contact the broker directly if you have any doubts.
However, even if everything is in place, there's still a possibility of it being false which calls for double-checking against the regulator's official database. To ensure the license's authenticity, look through the regulator's blacklist. Checking all broker's licenses is critical, as having multiple licenses can indicate greater trustworthiness or greater deceitfulness. The industry's strictest and most reputable regulators include:
The UK's Financial Conduct Authority (FCA).
The Cyprus Securities and Exchange Commission (CySEC).
The National Futures Association (NFA) of the United States.
If your broker holds the confirmed license from one or more of these regulators, rest assured that it's not a scam. Otherwise, a thorough checkup is required.
Unrealistically big welcome bonuses or "guaranteed" returns - it could be a trap!
An unregulated broker that offers hundreds of percent in welcome or no-deposit bonuses without disclosing terms and conditions for using the bonus has a strong scent of a Forex scam. While many honest brokers offer welcome bonuses, they never come in astronomical figures. Regulated brokers are required to disclose all bonus terms and conditions, including trading volume requirements and other relevant details. A welcome bonus of 25% to 50% on the initial deposit is considered an industry standard and a part of a good customer acquisition campaign.
However, if you see an offer of 300%, 500%, or more on your deposit, be on high alert for a Forex scam. Such extremely generous bonuses may tempt new traders, but fraudulent brokers often use them to deceive inexperienced traders into depositing large sums of money with them. Huge welcome bonuses are usually attached to unrealistic demands, such as high trading volumes. Most fraudulent Forex brokers make it nearly impossible for traders to withdraw their funds through various legal tricks not disclosed in bonus terms and conditions, or by blatantly freezing an account.
Now to the topic of guaranteed returns. This is perhaps the oldest and the most foolish yet still one of the most effective scam techniques used by fraudulent Forex brokers to attract customers who later experience the bitter pain of losing their hard-earned money.
These types of Forex scams often revolve around supposed access to insider information or exclusive knowledge about market trends or news. If you encounter a broker or a social media influencer associated with a broker promoting buzzwords such as "risk-free," "foolproof," or "guaranteed profits" for a strategy, trading bot, or Forex signals service, be aware that you are dealing with a scammer.
Like most financial markets, the Forex market is highly volatile, and trading involves inherent profits and losses. Even the best Forex traders cannot predict the market with complete accuracy, nor can they foresee unforeseen events such as black swans or guarantee profits. However, scammers may resort to high-pressure sales tactics to manipulate traders into investing large sums, which they ultimately lose.
Many fraudulent practices among Forex brokers involve selling trading signals through expensive subscriptions. These are advertised as highly profitable entry/exit recommendations provided by expert market analysts. However, in reality, these signals are rarely supported by reliable data and analysis. Often, they arrive too late, and the market has already moved, frequently resulting in traders losing money instead of making guaranteed profits. We do not claim that all Forex trading signal providers are scammers, but finding a reliable one is like finding a needle in a haystack. It's not worth the risk.
Checking the background of a Forex broker is a must
We've concluded the paragraph about checking the broker's license with a regulator with the passage that a more thorough checkup is needed in certain cases. So to wrap up the section about preliminary measures to avoid Forex scams, forex-brokers.org suggests the following steps be taken before signing up with a chosen broker:
We recommend doing in-depth research on the broker's history and reputation. The broker's website can be a good starting point for gathering information. Pay specific attention to such info as founding date, ownership, management team, and other helpful details.
Next, look for viable online reviews about the given Forex broker. The customer feedback on the broker's website should be ignored as someone from its marketing department is most likely writing it, so it's most likely biased. Rely only on forex-brokers.org and Trustpilot for honest reviews and analysis. Pay attention to industry publications on our and other reputable platforms, including rankings or awards for the best Forex brokers based on their services, reputation, and other factors.
Also, you can ask other traders or professionals in the industry for recommendations or feedback about the broker. They may have firsthand experience with the broker and can provide valuable insights. Specialized Forex forums or Reddit suit this purpose well.
Lastly, there's always an option to contact the broker directly via its customer service. By doing so, you can measure the broker's responsiveness and customer service level. A trusted Forex broker must have a dedicated support team ready to provide exhaustive information on any relevant topic that may concern you. A scam Forex broker always has customer support that is deaf and incompetent.
Already have an account with a broker? How to figure out if you are being defrauded
Let us draw a little analogy here: the Forex industry is like a wild tropical forest where trusted brokers are like coconut palms that nourish and protect against the blazing sun, and scammers are like the ackee fruit, which looks and tastes great but is highly poisonous. We have already taught you how to steer clear of obvious Forex scams, but what if you have fallen for the appeal of the ackee, a solid-looking broker secretly unleashing toxins and draining the life force out of your account? In other words, what if you have already signed up with a broker, but then something weird begins to happen?
Think about it, you have meticulously crafted your trading strategy and your mind is in the right place, but your broker has other ideas. Ideas that involve lining their pockets with your hard-earned cash. And you know what? They hold all the cards, from the platform to the price quotes and order execution tools. If they choose to manipulate you, you're done for. Your money's gone, just like that.
The danger here lies not in market volatility but rather in the cunning actions of the broker. Those scammers play this game so well that you may not even realize you are being manipulated until it is too late. But together with forex-brokers.org, you will see through their trickery and upset this apple cart.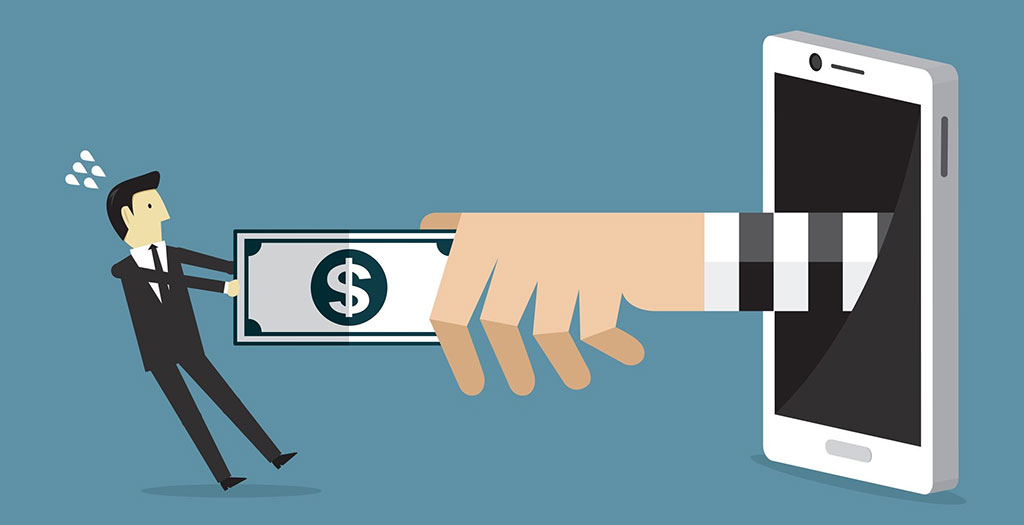 How you may fall prey to stop loss hunters
Stop loss hunting remains one of the most controversial topics in the Forex community. While some dismiss it as an urban legend, others are convinced that the market is rigged. The truth, however, lies somewhere in between. At forex-brokers.org, we believe that the market itself does not conspire against a trader who places a stop loss near a major support area. However, we are certain that there are unscrupulous Forex brokers who engage in stop loss hunting by manipulating their control over trading software.
These brokers, known as market makers, deliberately drive prices to hit a stop loss level and quickly reverse it after triggering their victims' stop loss orders. As a result, they gain profits while the traders face losses. These Forex brokers are notorious for trading against their customers. Unfortunately, it can be challenging to detect whether your Forex broker is engaging in stop loss hunting. However, there are a few clues that can alert you. For instance, if you notice that your stop loss orders are getting triggered more frequently than they should, this could be a sign that your broker is onto you. Similarly, if you see sudden and inexplicable price jumps that trigger your stop loss orders, you should consider ditching that broker altogether.
Thankfully, many stop loss hunting scams are disappearing from the scene. This is attributed to the implementation of stringent regulations by regulatory bodies such as the Commodities Futures Trading Commission (CFTC) that had stepped on fraudsters' throats. This is why forex-brokers.org highly recommends that you opt for a trusted Forex broker that is duly registered with a regulatory agency.
Do you notice that the broker marks up the spreads?
Forex brokers their living by charging a spread, which represents the difference between the bid and ask price of a currency pair. Unfortunately, scammers may manipulate the spread to deceive their customers. Essentially, they widen the spread beyond the stated limits, resulting in the customer paying more for the trade than necessary, which constitutes fraud. This issue mainly affects ECN/STP brokers who claim to execute direct order transfers to liquidity providers, but not all adhere to the original spreads.
There are various methods that dishonest Forex brokers use to manipulate spreads. The first one involves widening the spread during periods of high volatility caused by news releases or significant market events. This practice increases the broker's profits from each trade, but it also means that traders have to pay a lot more to enter the market.
Furthermore, dishonest Forex brokers may also inflate spreads through hidden fees or commissions. The relevant details may be concealed in the contract's fine print or presented in a confusing manner, making it difficult for traders to determine the actual amount they are paying.
Needless to say that manipulating spreads is highly unethical. Moreover, it is illegal in some jurisdictions. Astoundingly, some ECN/STP brokers openly admit to jacking up spreads because they think they can get away with it. If you are concerned that your broker may be using this underhanded tactic, you can put your mind at ease by comparing their spread to the actual market spread. Standard spreads should not exceed 3 pips, even for cross pairs.
Does the slippage occur suspiciously frequently?
Price slippage is common in financial markets, whether it's Forex, crypto, or stocks. It mostly concerns the ECN brokers that act as market makers since they establish direct access with liquidity providers. The slippage itself is the situation when the price at which the trader's order gets executed differs greatly from that at which he expects it to be filled; this usually happens during periods of high volatility. Price slippage is common at times of central bank announcements, economic releases, and political events. The market can become extremely volatile during these events, and the bid-ask spreads widen. Shady Forex brokers can broaden the spreads even further (markup), making it very challenging for traders to get filled at their requested price.
In most instances, slippage results from a natural market behavior, and it's not the reason to automatically assume that a Forex broker is trying to scam you. In this case, we can pin the blame on latency, which is the time it takes for data to be transferred from the customer to the liquidity provider. When the market goes crazy volatile, the resulting time lag causes the order to be executed at a different price. This is an instance where slippage is reasonable, and your Forex broker isn't to be blamed.
However, you may start getting concerned if the slippage happens when the market is relatively steady. And it's definitely a red alert if such a scenario occurs frequently. Slippage can be counteracted by placing limit orders instead of market orders and using stop loss orders. But if you suspect that the broker is manipulating the slippage, check out the list of top Forex brokers on forex-brokers.org and consider changing the shop.
Requoting is another red flag
Requote is a malicious practice in trade execution where a broker asks the trader to change the quote to be able to proceed with their entry. This approach often thwarts traders from profiting from a favorable position that aligns with the price trend. The process can be super frustrating as it may cause the trade to miss an optimal entry or exit point. The new quote is usually unfavorable, often leading to losses.
Requoting is particularly dominant among market makers, where the broker acts as a counterparty between a trader and a liquidity provider. The scammers usually take advantage of the trader's lack of market knowledge.
Forex brokers may use requoting to scam traders for a couple of reasons. They may use requoting to hedge their risks when they cannot instantly match the requested order price with another trader or a liquidity provider. The broker may require the trader to wait for a new quote with a different price to hedge this risk.
Another reason why Forex brokers use requoting to scam traders is to take advantage of slippage. When a broker offers a new quote, it may want to create a wider spread which may result in slippage and losses. Traders must be aware of requoting and how it can be used to scam them. To avoid this manipulation, traders should only work with reputable Forex brokers, revised by forex-brokers.org.
Bottom line
Sadly, Forex broker scams are still very much a problem in 2023. However, there are ways to protect yourself from these predatory fraudsters. Being cautious even before registering for an account is of utmost importance. Doing your research on the broker's regulation status and licenses is a must.
Try to withstand the temptation of huge welcome bonuses. However sweet and lucrative they may seem, it almost always becomes a sticky and poisonous trap. And read the fine print in those terms and conditions, even if you need a magnifying glass - it may save you a lot of money.
If you feel like you're being targeted by stop loss hunting, or if you notice that the broker is marking up the spreads, it's time to investigate further or even begin withdrawing money from that account if it's not already too late. All in all, follow our advice but also do your own research, stay alert for red flags, and be proactive. This way, you may minimize the risks of being scammed by a Forex broker.