Are you a beginner trader looking for an easier way to make profits in the complicated Forex market? Do you find the task of analyzing charts and staying up-to-date with economic news to be boring and tiresome? In that case, copy trading may be the solution you've been looking for. By copying the trades of accomplished Forex traders, you can make profits without having to spend hours researching the market. But with so many Forex brokers offering copy trading, how do you know which one to choose?
That's where forex-ratings.com will lend a helping hand. We've done the research and found the best Forex brokers for copy trading in 2023.
Our list includes brokers with reliable trading platforms, speedy trade execution, and the necessary regulatory oversight to ensure your funds are safe. So, if you're ready to dive into copy trading, we've got the scuba. Follow our guide to find the best Forex broker for your copy trading needs, and start making profits like a pro.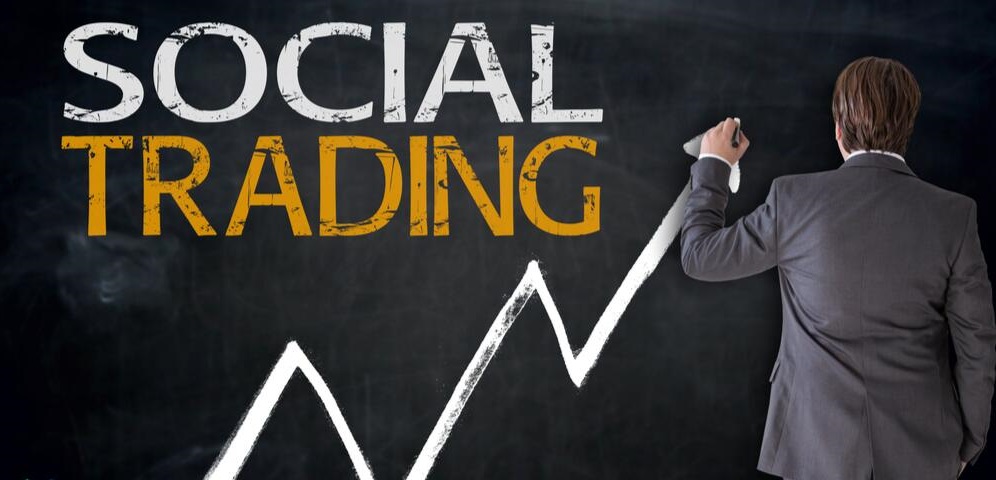 Copy (social) trading in the Forex market explained
Copy trading, also known as social trading, is a relatively new concept in the Forex trading industry. It emerged in the early 2000s, along with the booming popularity of online trading platforms and social media, becoming a merger of the two. This idea quickly gained popularity among retail traders looking for an easy and convenient way to access the Forex market.
The process of copy trading is simple: it involves identifying an expert trader with a high win rate and automatically copying his or her trades in real time. This scheme allows newbie traders to reap financial benefits without needing to possess the same level of knowledge and expertise themselves.
Many Forex brokers now offer copy trading as a service, with platforms allowing traders to view other traders' performance, replicate their trades, and potentially profit. While it is true that social media platforms initially inspired the concept of copy trading, it is important to note that copy trading is a more intricate process that requires consideration of different factors, such as the traders' performance history, risk management strategies, and the fees charged by the broker. It isn't as hassle-free as one may think, but it's also far less stressful than trading on your own.
Benefits of copy trading for investors and beginner Forex traders
We have already outlined the correlation between copy trading and social media, which ensures better accessibility and understanding of the financial market by the younger generation of Forex traders. It's also clear that this type of trading is based on reliance on someone else's expertise, which is beneficial but only to a certain extent. But forex-ratings.com knows other advantages of social trading, which we outline below:
Less risk - risk management is a cornerstone of successful Forex trading, something that novices tend to ignore. On the other hand, copy traders use the knowledge and risk management strategies of experienced traders without having to go through trials and tribulations.
Time-saving - copy traders benefit from the insights of others without having to constantly monitor the markets themselves.
Transparency - copy trading platforms typically afford investors access to several performance metrics for strategy providers. Such transparency can help investors make more informed decisions about which traders to follow.
Disadvantages of being too reliant on Forex signals
While recognizing its obvious advantages, we at forex-ratings.com reckon that copy trading is kind of a double-edged sword. It's very easy to fall into the trap of overreliance on signals and start neglecting your analysis and intuition. You can't copy someone forever; the time will come to swim on your own, which requires confidence in trading abilities that is achieved only through dealing with markets one-on-one. For that, you must be armed with a broader understanding of market trends, economic indicators, and other factors that impact currency prices.
Those who consider copy trading need to be aware of the existence of false signals. Even a veteran Forex trader hardened in battle with the markets and economic downturns can't be right all the time. False signals are common in this business; you can't blame the strategy provider for misreading the market. Traders must carefully evaluate the signals they receive and exercise their judgment in determining whether to act on them.
Until recently, the lack of personalization was a scourge of copy trading. Now brokers, especially those in the list below, are more considerate of traders' individual risk tolerance, investment objectives, and trading style. Modern software allows tweaking stop loss and take profit levels even if the trade is already unfolding. Yet still, many rookies leave risk management to strategy providers, which is a big no-no even for beginners.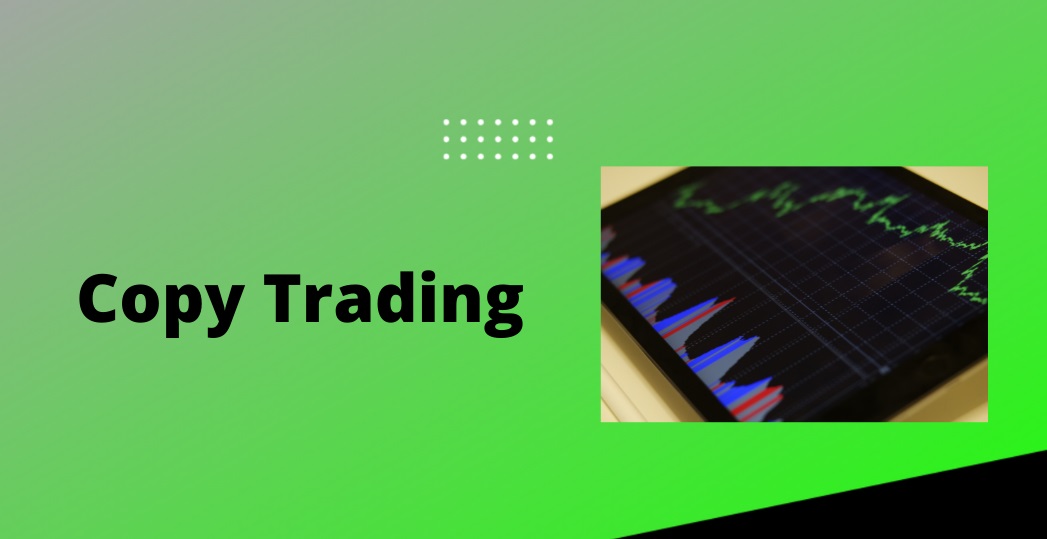 Choosing the right Forex broker for copy trading
Regulation
When it comes to selecting a Forex broker for copy trading, regulation plays a crucial role in ensuring the safety and protection of traders and investors. A broker that is properly regulated must adhere to specific guidelines and ethical standards, which help to prevent fraudulent activities and scams. This helps to minimize the risk of potential losses and unethical behavior, which can negatively impact traders and investors.Some of the top regulators include the Financial Conduct Authority (FCA) in the United Kingdom, the Australian Securities and Investments Commission (ASIC), and the Cyprus Securities and Exchange Commission (CySEC).
Availability of efficient trading platforms
Reliable trading platforms are essential for successful copy trading in Forex. They provide access to real-time market data and analysis, facilitate quick and accurate trade execution, and offer tools for monitoring investments and managing risks. A user-friendly interface can also help traders, particularly beginners, navigate the complexities of copy trading. Those platforms include MetaTrader 4 (MT4), MetaTrader 5 (MT5), and ZuluTrade.
Speed of trade execution
We can't overestimate the importance of the speed of trade execution in the context of copy trading because it involves replicating the trades of others in real time. Even a slight delay in executing trades can mean the difference between profits and losses, especially in volatile markets. Therefore, traders must choose a broker that offers a robust and speedy trade execution system (in under one second, preferably within a few milliseconds or less) to ensure that they can copy trades efficiently and take advantage of the possibilities presented in the fast-moving Forex market.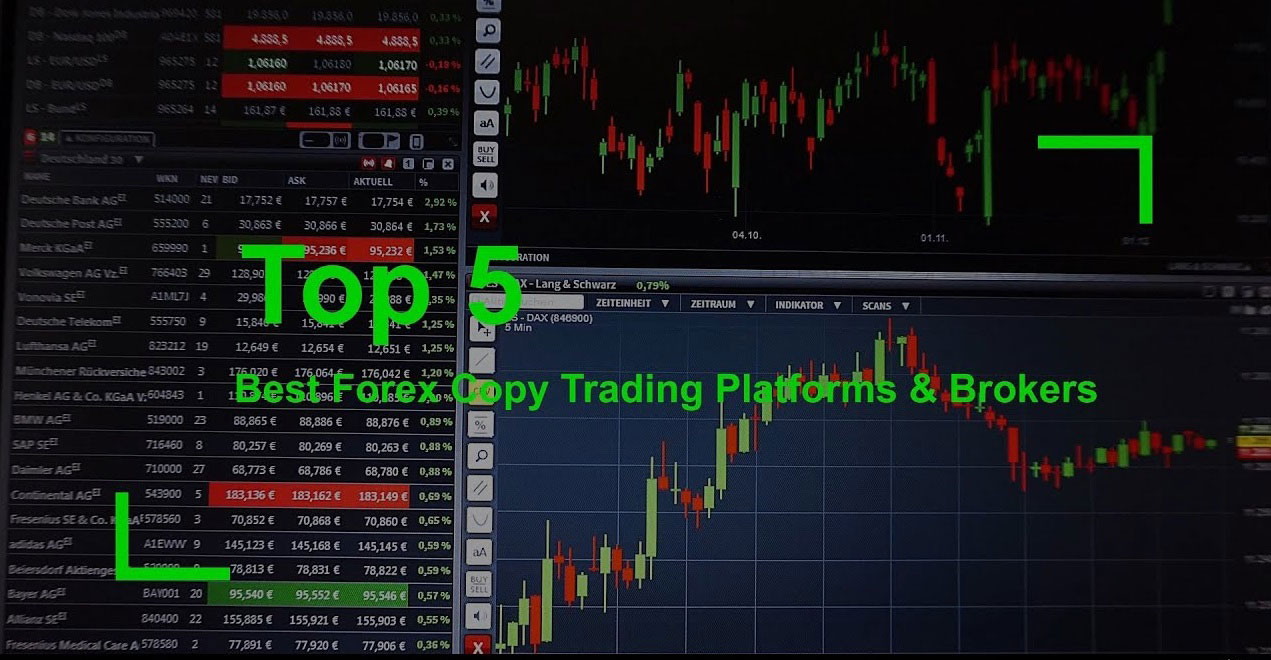 Top 5 Forex brokers for copy trading
---
FXTM Invest from FXTM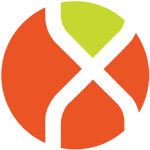 FXTM is one of the best Forex brokers in the industry in any department, including its copy trading program called FXTM Invest. It is a time-tested platform for passive investment and portfolio diversification launched in 2015. Even in its early stages, FXTM Invest had many interesting features and solid trading strategies to suit different investment goals and risk profiles. Over the years, the copy trading program of this top Forex broker was enriched with other useful tools, such as a multi-account manager (MAM) that allows working with several accounts simultaneously, which is very beneficial when applying different trading strategies and trying to scale them.
After giving it a trial run, we'd like to give thumbs up to the FXTM Invest mobile application - it's very user-friendly, with an intuitive interface and performance tracker that presents data in a clear and easy-to-follow manner. The broker also offers detailed strategy manager profiles, thus assuring that the users may study the strategies and assess the performance of every available strategy manager before deciding to invest.
We must also praise FXTM Invest for providing copy traders with a breadth of risk management tools, from usual stop loss/take profit orders to trailing stop loss and an option to set maximum drawdown levels. We would also like to give credit to FXTM Invest for having a superb selection of advanced analytical tools, such as historical performance data, various risk metrics, and means for correlation analysis.
They are incredibly helpful when analyzing the effectiveness of different strategies in order to choose the most suitable for one's trading style and goals. Another thing worth mentioning is the broker's social trading feature which is the most engaging and informative among the competitors. Basically, it's a closed social media platform where traders can interact and follow each other, discuss strategies and markets, and compete for a place on the leaderboard.
With a minimum investment requirement of only $100, FXTM Invest is an incredibly accessible copy trading platform that makes it easy for traders to follow and copy the strategies of expert Forex traders. The broker charges the so-called performance fees on every profitable trade made by the strategy manager and copies by the user. The fee ranges from 20% to 35% but applies only to winning trades. The copy trader pays nothing if the strategy manager makes a bad call. Add to that the fact that the broker allows zero spreads on major Forex pairs, and you get a perfect copy trading program in the face of FXTM Invest.
---
Copytrading from OctaFX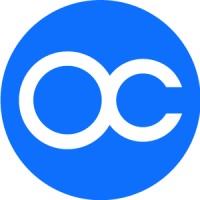 Next up is another industry leader, OctaFX, whose copy trading program bears the simplest name - "CopyTrading." But don't judge the program by its name because it is one of the most advanced and feature-rich mirror trading platforms available today. It offers a free 7-day trial for certain strategy managers or "Master Traders," ranked by risk score, popularity, and profits. After the tryout phase, you must deposit $25 or more, which is feasible even for those who make minimum wage and have little knowledge of Forex markets.
OctaFX offers flexible commissions on profitable trades copied by the program participants: the fees range from 1% to 50% and are set by strategy managers themselves. The average commission across the platform is 15%, making OctaFX's program one of the cheapest among those offered by the best Forex brokers. Master traders also have a special perk in the form of a revenue share program where they get a cut of the commissions that OctaFX earns from the trades copied by users. The amount they get can change depending on the strategy's effectiveness and the number of followers. Some strategy managers have over 2,000 copiers, guaranteeing a decent additional income.
If you are a busy person who wants to trade Forex on the go, we suggest installing OctaFX's Copytrading mobile application from the App Store or Google Play. It has an interface that is super easy to navigate and is generally on par with that of FXTM in terms of the availability of analysis tools and trackers. But in our experience, OctaFX provides better customer support, available 24/7 in multiple languages.
The Copytrading platform offers advanced analytics tools that help mirror traders keep tabs on the performance of strategy managers they follow (total profit/loss, win/loss ratio, and average trade duration). These tools also include performance metrics, risk management features, historical data, portfolio analysis, and social sentiment analysis. Similar to FXTM, the Copytrading program has a social trading feature, thanks to which novice traders can benefit from the knowledge and expertise of other traders and potentially improve their own trading performance.
OctaFX's Copytrading platform provides investors with various payment options, including bank transfer, credit/debit cards, e-wallets, and the fastest and most convenient one - cryptocurrencies, which are not typically offered by most other Forex brokers that provide copy trading programs. This breadth of payment methods makes it easy for investors to deposit and withdraw funds, making OctaFX's Copytrading platform a convenient and flexible option for those who want to cash out the profits fast.
---
Mirror Trader, MQL5, and Avramis Despotis Forex Signals from XM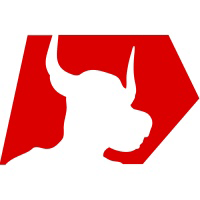 Let's now look closer at XM Forex (XM), a top-tier multi-regulated (CySEC, FCA) broker that provides access to a diverse range of financial markets, such as Forex, stocks, commodities, and indices. Traders love XM for its tight spreads, lightning-fast execution speed, and low fees. But copy trading, or provision of trading signals, is where this broker truly shines. It consists of three components: Mirror Trader, the MQL5 program, and exclusive trading signals from Avramis Despotis, the Chief Technical Strategist and head of the trading education department at XM.
XM's copy trading program began in 2012 when the broker released the Mirror Trader platform tailored for MetaTrader 4 (MT4). Much like other programs on our list, this one was launched in response to the growing demand for social trading platforms in the Forex and CFD trading industry. Over the past decade, the program has undergone significant development. To enhance usability and functionality, a mobile application was launched, along with a suite of advanced tools for strategy testing and performance evaluation.
Our experience with XM's copy trading app was overwhelmingly positive. The app's intuitive design and robust feature set allowed us to easily follow the trades of Forex pros and monitor the performance of our portfolio. Even though we tested the app with an aggressive and risky strategy, we were stoked to see that our portfolio value went up by 18% after just 100 trades, which is quite impressive.
MQL5 isn't a pure copy trading program but a trading lab where users can develop and test proprietary trading strategies, expert advisors, and indicators while sharing signals with the community. As the name suggests, the program is intended for MT5 users. The XM's MetaTrader 5 platform has a special "Signal" section where you can subscribe to a specific signal type, enter desired parameters, and then kick back and relax, as all trades will be carried out automatically.
Now, we get to Avramis Despotis, a well-known figure in the trading education community who has been involved in Forex trading and education for over 20 years. He also published several books, including "Technical Analysis Explained" and "Trading the Moves: Consistent Gains in All Markets." Despotis' program, "Free Forex Signals From the Guru," provides XM's Live account holders with trading signals based on his technical analysis and market expertise, making it a useful resource for those who lack the experience or time to analyze the markets themselves. The expert provides two signals per day with exact entry, take profit, and stop levels. We subscribed for EUR/USD, GBP/USD, and USD/JPY signals, and after getting and realizing 20+ signals, we can confirm that Avramis Despotis lives up to his reputation.
---
HF Copy from HF Markets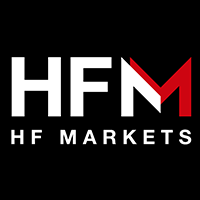 HF Markets (HFM) is a fully reliable Forex and commodities broker founded in 2010 and headquartered in Mauritius, offering a wide range of trading accounts and access to over 150 trading instruments through the MetaTrader 4 and 5 platforms, as well as the HF App. The broker is regulated by multiple financial authorities, including the FCA and CySEC, reflecting its commitment to providing clients with a secure and transparent trading environment.
The Forex broker offers a broad range of live accounts, including Micro, Premium, Zero Spread, and Auto accounts, all of which open access to the HF Copy service. This feature allows rookie Forex traders to follow and interact with strategy managers and more experienced investors. The minimum deposit required for HF Copy varies depending on the client's account type. For example, the minimum deposit for a Micro account is $50, while the minimum deposit for a Premium account is $500.
The advantage of this program is that the follower may simultaneously copy the trades and strategies of several providers. This option allows them to diversify their portfolio and reduce their overall risk. Followers can set the amount they wish to allocate to each signal provider and adjust it anytime. They can also manually set stop loss and take profit levels, thus achieving even greater control over their portfolios. Strategy providers are rewarded for making winning trades that bring profits to the followers with a performance fee of up to 50%. The accumulated earnings are paid to providers on a bi-weekly basis.
To prevent clients from taking on excessive risk, HF Markets has established various risk management protocols, including a 30% maximum drawdown limit for each strategy provider and an automated stop-copying function that halts copying a strategy provider if their account balance dips below a particular level. All in all, HF Copy is a practical choice for traders who wish to grow their portfolio, explore diverse trading strategies, and enjoy access to advanced risk management features.
---
Social Trading via ZuluTrade from FXCM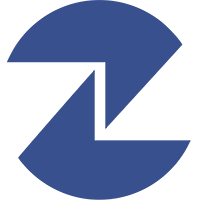 We conclude this selection of top Forex brokers for copy trading with the program dubbed "Social Trading," offered by FXCM in partnership with ZuluTrade. Founded in 1999, FXCM is a reputable Forex broker that provides trading services to retail and institutional customers, focusing on transparency, competitive pricing, and cutting-edge technology. It is regulated by top-tier financial authorities such as the FCA, ASIC, and the FSCA.
Headquartered in Athens, Greece, with offices in New York and Shanghai, ZuluTrade is a leading social trading platform that was established in 2007. It allows Forex and cryptocurrency traders to follow and automatically copy the strategies of world-class Forex traders. ZuluTrade boasts a user-friendly interface (frankly, a better interface than that of all brokers listed above), cutting-edge risk management tools, and a big community of trading aficionados. All these features were transferred to MetaTrader 4 on FXCM, enriched with additional features, namely ZuluRank and ZuluGuard.
The former helps traders find suitable signal providers on the basis of various merits, not just their profits. The ranking system considers factors like Maturity, Exposure, and Drawdown to ensure that traders can find the signal providers that match their risk preferences. The latter (ZuluGuard) is designed for those looking for additional account protection. This software monitors the behavior of each signal provider and terminates a trading system if it deviates from its expected loss profile, helping to safeguard copy traders from unforeseen losses.
What's particularly unique about FXCM's Social Trading program is that it's the only top Forex broker to offer a demo account specifically for copy trading, allowing newcomers to test the service risk-free before committing funds to their live trading accounts (Standard, Active Trader, Spread Betting, Pro, and Islamic). The broker demonstrates its commitment to new customers through its fee structure. Fees are waived for the initial three months, providing a trial period for copy traders. After the trial period, a flat monthly payment of $30 will be charged in addition to spreads and commissions associated with the chosen signal provider. These costs may vary depending on the provider and instrument being traded.
Additionally, the broker offers the option for copy traders to follow multiple providers through the Combo Plus feature. However, a drawback of this feature is that individual positions cannot be closed manually, requiring all positions to be closed simultaneously, including those with the potential for greater profits. Overall, FXCM has a very interesting copy trading program that caters to those making the very first steps in Forex trading.
Bottom line: there's no shame in copying someone's trades
Copy trading can be an excellent tool for new traders looking to gain exposure to the Forex market. At forex-ratings.com, we reviewed the top 5 brokers for copy trading and found that each one offers unique features and benefits. However, this doesn't mean that you can't choose a broker that's not included in our list. If you decide to go this route, make sure that the broker meets the criteria of a trusted broker, such as being regulated and having a good reputation.
It's important to remember that copy trading should primarily be used for learning rather than profiting. Even the most successful strategy providers are not immune to losses, and risk management is crucial when trading Forex. Copying the trades of others can be a great way to learn from successful traders and gain experience, but it's important to always conduct your own research and analysis and avoid blindly following the trades of others.
Overall, we encourage traders to consider copy trading as a valuable tool in their trading arsenal, but to use it responsibly and with caution. With the right approach, copy trading can be an effective way to learn from others and potentially profit in the Forex market.